For my first PALnet post, I thought I'd take a little look at the rapid progress of STEEM Engine recently. The last month has certainly seen a dizzying pace of progress, so Lets take a look. I have no idea how to create a cool looking infographic timeline, But here is what has been acheived recently: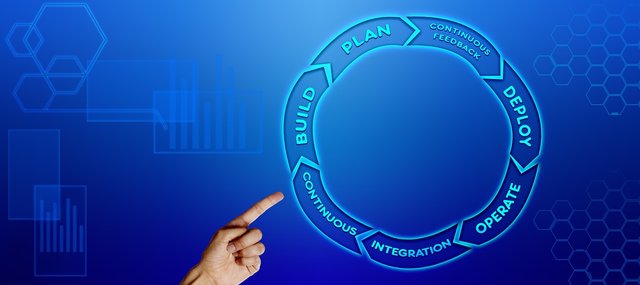 Image Source: Pixabay
28 Days ago:
@aggroed outlines his vision for steem-engine with this post drawing comparisons to some popular Steemmonsters characters. Little did we know at the time how rapid the pace of progress would be. This post was the prelude to...
27 Days ago:
The scotbot launch. Now, an option for communities or groups to launch their own P.O.B. token is available. In hindsight, this is probably a much bigger deal than it seemed at the time. This is SMT's, with a different name, being made available.
26 Days ago:
Weedcash launches with this post, and the first SCOT bot powered community niche has arrived. As "proof of concept" goes, this is a huge step to showcase what the SCOT bot can do, and a practical implementation of the vision. Since then, the Weedcash site has grown, and developed to suit the needs of the community it serves, and I think has become a great success.
24 Days ago:
Nitrous is introduced to us filling in the gaps of how to launch a SCOT bot powered community. The vision is starting to take shape.
19 Days ago:
Nitrous goes open source and the vision of creating revenue for SCOT bot powered sites from advertising is outlined.
17 Days ago:
Dark Energy Crystals for steemmonsters are launched. This shows the possibilities that Steem-engine created tokens can have. Ways to be earnt, multiple uses and integration as an in game currency with a real world value showcase the possibilities.
12 Days ago:
@aggroed does an educational post about token economics and "faucets and sinks". Important info as it puts alot of what is to come into context.
5 Days ago:
Token Delegation is announced here. Looking forward to the possibilities that this will offer.
3 Days ago:
Staking and Mining announcement. Another big announcement, staking and mining allows for SCOT bot communities to reduce costs by staking ENG tokens instead of just paying them for the service.
3 Days ago:
Appics goes cross chain between STEEM and EOS. Collaboration projects across chains have a huge appeal in my humble opinion, and this development is a sign of things to come. More important, I think, than many realise at this stage.
2 Days ago:
A partnership with D.tube is announced. The uses for this partnership will no doubt be seen soon, but many come to mind. Another big step, opening up more options for communities.
Yesterday:
Eos trading launched with the capability to add any EOS token. Expanding the reach once again. This announcement contained a little nugget that could have been missed in all this news, but I think could be a completely off the charts development if @aggroed and the team can pull it off.
I'm currently working on making Steem-Engine a licensed US securities exchange. The dream is to be able to trade your newly minted community token for any crypto you want. If you'd like to opt in to KYC/AML you'll be able to trade cryptos for securities like amazon, facebook, and tesla.
Just think that over for a little while.
7 Hours ago:
PALcoin is launched with this post. I think this will be a big boost for many people here, and could help to reinvigorate STEEM. Time will tell but I think this will go well.
2 Hours ago:
As if launching PALcoin wasn't enough, a partnership with @tokenbb is announced. Yet another use case and option for community builders and businesses to launch SCOT bot services. This has a lot of potential in my opinion, giving businesses the option to tokenize their forums adn reward contributors. Fascinating to see how this one gets used.
---
So much acheived in a 4 week period. These sorts of developments give me a lot of faith that STEEM has a bright future. My only tiny little bit of feedback would be looking at Account Creation. All of these developments are being adopted by STEEM's current user base. Bringing in new users, will become essential to the growth of these possibilities. I would presume that account creation is something on the radar for the Steem-engine team.
All this progress over just 4 weeks! What is in store for the next 4 weeks.
Thanks for reading and have a great day,
John.