Unfortunately, acid attacks on women are still common in many parts of the world.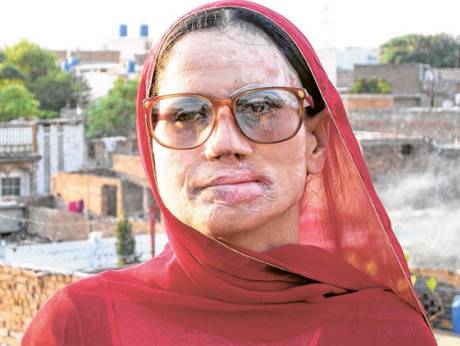 Zakia survived an acid attack with a disfigured face.
In an attempt to repair her face, Dr Mohammad Jawwad, London based Pakistani British plastic surgeon, performed surgeries on Zakia in Pakistan.
The facial prosthesis for Zakia was created by Daril Atkins, an Indian Dubai based, Certified Clinical Anaplastologist.
Sharmeen Obaid-Chinoy's Oscar-winning documentary "Saving Face" of Zakia, a Pakistani acid victim survivor.
I would like everybody to know and acknowledge that without your skill and dedication, this project was incomplete and faceless and you have saved the face for me… and hence the 'saving face'.
Dr Mohammad Jawwad to Dr Atkins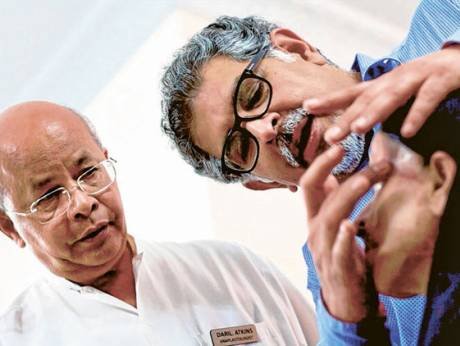 Daril Atkins & Dr Mohammad Jawwad work on saving Zakia's face.