Retrato de gato pintado en oleo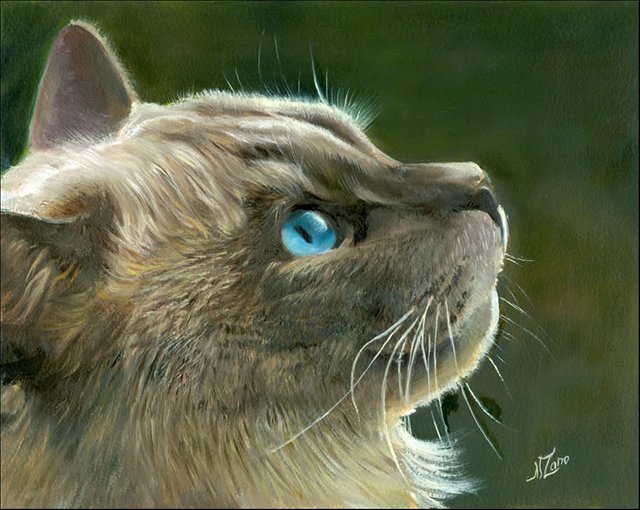 oil on canvas 20x25 cm - 8x10 inches
This is another cat portrait that I have painted some time ago, following my love for cats. Seen from profile I have worked more lights and contrasts.
Este es otro retrato de gato que he pintado hace algún tiempo siguiendo con mi amor por los felinos. Visto de perfil he trabajado mas las luces y los contrastes.
Thank you very much for watching my artwoks !!!!
Mi website: http://normazaro.com/