A single figure inside a deep space landscape. I think I went a little warm with my palette choices.
What do you think about my creation?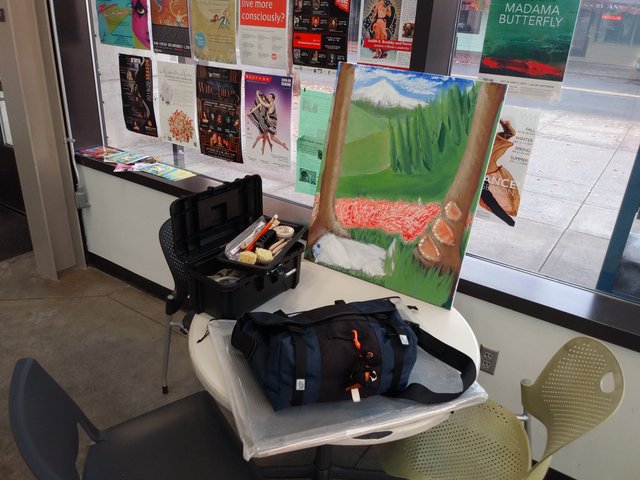 This painting is for my Painting 1 course with Michael Lazarus @ Portland Community College. This is the fifth assignment for the quarter.
He is a pretty fair evaluator so I think I will get at least a B or an 80% grade. Today is the due date, so wish me luck.