Still painting!
I have been riding a magnificent wave for some time now. A creative wave.
One of my companions is a new painting, as I have mentioned in my last post, and today, I can show you a glimpse, thanks to my most persistent paparazzi.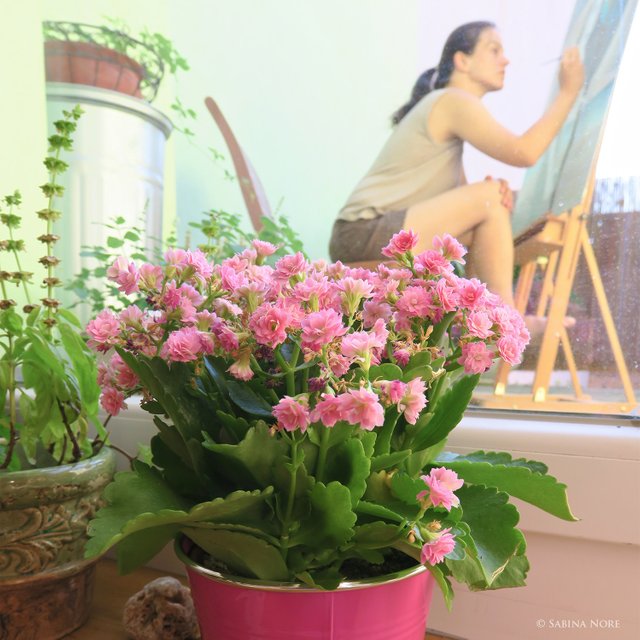 Here are a couple more impressions: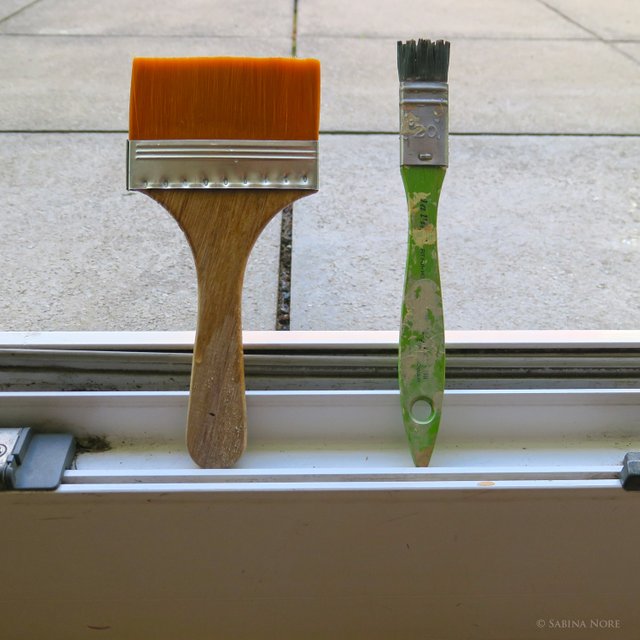 Drying the brushes.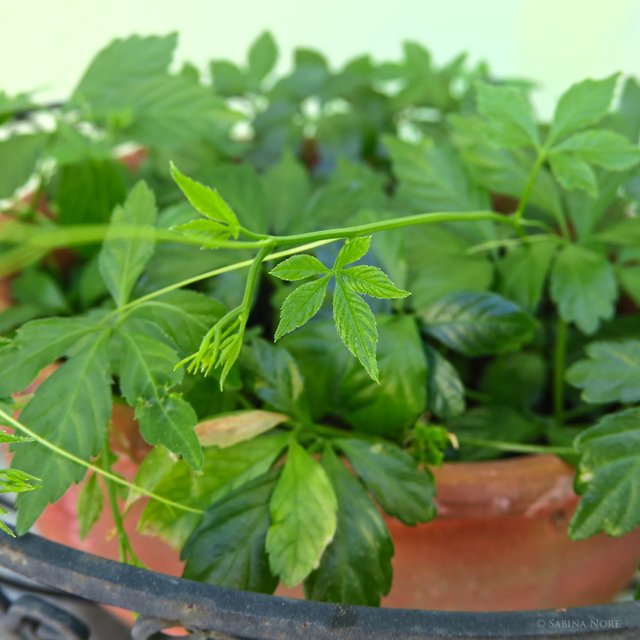 Gynostemma pentaphyllum, also known as "immortality herb"
---
By the way, you may also be interested in perusing my art blog.
~ Thank you for reading & enjoy your summer! ~
Sabina Nore
www.SabinaNore.com