Hi There
This painting depicts the winter coast of Yallingup WA, Australia.
It was my largest Seascape to date at 1.8 m x 1.2 m and it was painted with oils on Belgium linen.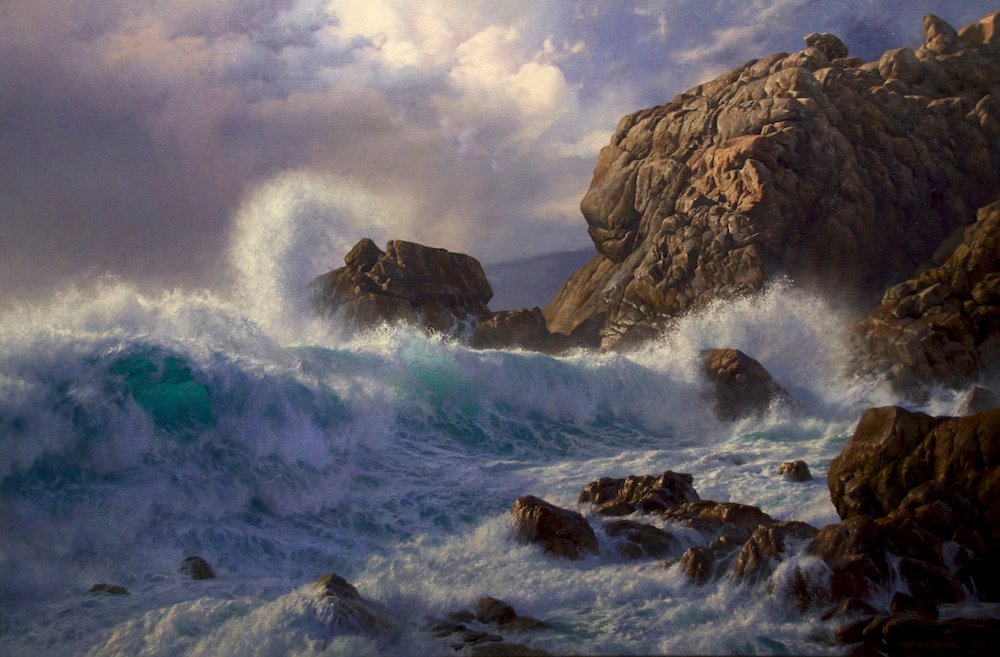 Watch the time-lapse below:
If you want more on how this Seascape was painted, you can check out the 15 min clip on my YouTube Channel.
http://youtube.com/user/AndrewTischlerArt
Thanks for watching, hope you enjoyed!