When you take the red pill only to find out that the red is candy coating and the rest of the pill is blue to the core...
First: I know this famous baritone whose name I will not drop. Point is, in his traveling the country and the world singing Negro Spirituals, I happened to hustle on up to him with an arrangement of a Negro Spiritual. He fell utterly in love -- with the spiritual, not me -- and thus began a long and continuing process of working out when exactly he is going to perform it.
While he was in town, we had "spirited" discussion about the optimum range for baritones versus composers and their sensitivity to tone color (the effect of one key compared to another). His point was that he would be more comfortable if I lowered the key. I swallowed my pride and my internal reaction --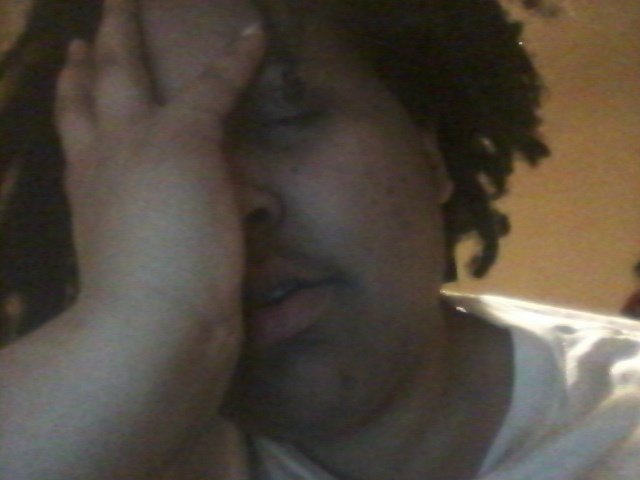 -- and went on and lowered the key of the piece. He did teach it to his best student baritone for a quick turnaround on a recording and recital, with a promise that he himself would perform it in the future.
So much for all that, for now. What I took from all that was that what the textbooks say and what baritones working every day for years and decades say about range and tessitura are different; if you want your work performed as a composer, you had better make things comfortable for performers. Famous baritone has a full calendar and can't take on any more in the near future, but I do have another baritone -- we'll call him future baritone -- in mind to approach for this.
Second: here is the deal about "Lord, I Want To Be a Christian In My Heart." I want to score it in G flat and am doing it, with this range: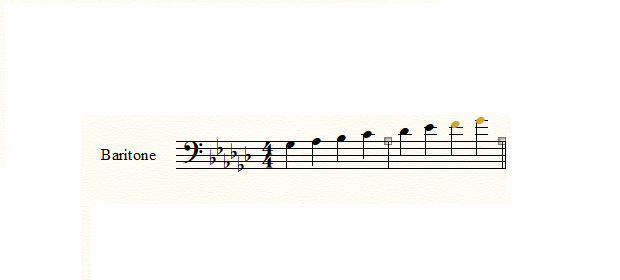 According to the textbooks, that's a fine range... but notice the yellow notes at the top? That is Finale notation gently hinting that both the high F and G flat are above the top of the comfortable solo range of the average baritone. Not only that: the time-honored melody of the spiritual lies in the top third of the baritone range, and requires that high note a bunch of times. Even with what I am doing, scoring the arrangement so that the section with a bunch of those high G flats will only be sung at the very end, the melody still lies in the high third of baritone range all the way along.
I can just see famous baritone in my head, his face wearing this reaction ...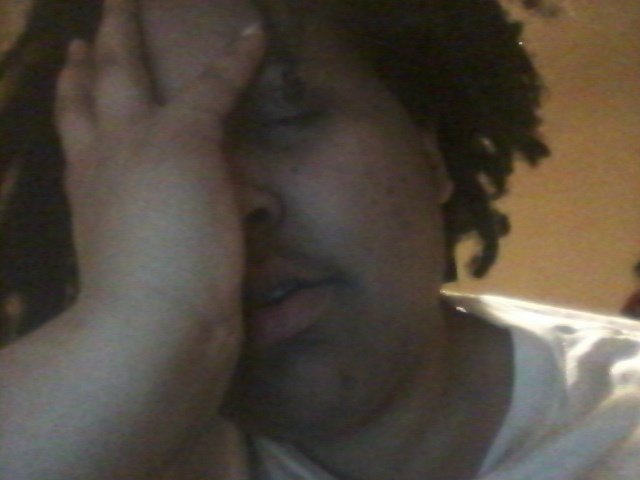 Then again, if I go on and put the thing in D major instead of G flat, then we get this kind of range --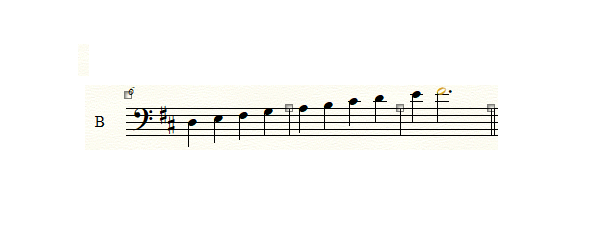 -- with the whole melody sitting in the baritone middle range, and that high F sharp available for a more dramatic ending:
Third: Here is the deep part. I cannot hear this piece in D major, except for the very end that I am recasting for that key. In my head it is STUCK in G flat, and the high note at the end will STILL be G flat, just disguised as F sharp. Remember I told you that I have been in the G flat/E flat matrix in terms of composition for weeks? So, I am going to go on and score to the very last few measures in G flat, and then hit the transposition options in Finale to bring it down to D, write the ending, and then go back and make sure all the piano stuff makes sense in D.
I am going to be in real trouble if I am asked to perform this anytime soon. But, the goal is for future baritone and I to both be looking like this...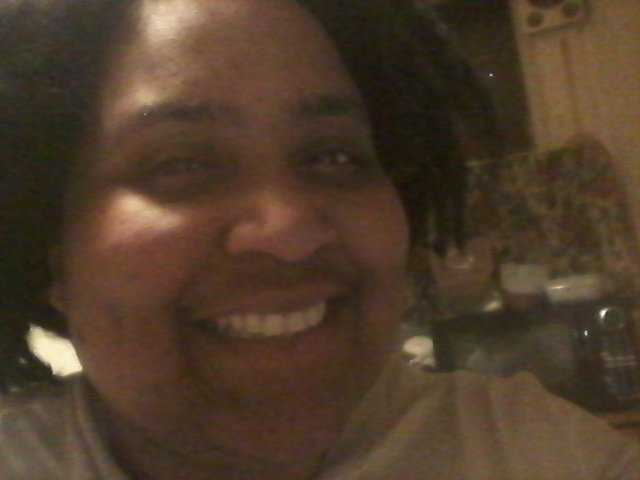 ... so I'll do what I have to do.
Almost forgot...
This is an Invitation to join #ccc for Guaranteed 👍 Daily Income 💵 and Payout 💸 for Newbies (2.0) 🐟 🐜 🐛 in #ccc 👣 and Follow 👣 the Honor Code 🏅 - the Creed (Conditions and Limits Inside)
AND
the latest update <<< please click to read.