Jay went back to work and the to-do list is still 10miles long!
Well, Jay went back to work again for two weeks. Our entire relationship he has worked 2 weeks in and 2 weeks out for the most part, sometimes it has been longer in and less out. It definitely doesn't get easier. My heart aches for him every time he has to leave, he truly is my very best friend!💕
So I sit here drinking my Chaga tea wishing he was home and avoiding the big list of things I could be doing which I do every time for the whole day after he leaves, I just feel lost really...
I am hoping that with our cryptocurrency investments and with my posts on Steemit that eventually he can be home and we can just live off of what the land gives us and just enjoy each others company everyday. Until then we will continue to work hard to become more self-sustaining, self-sufficient and self-reliant in every way.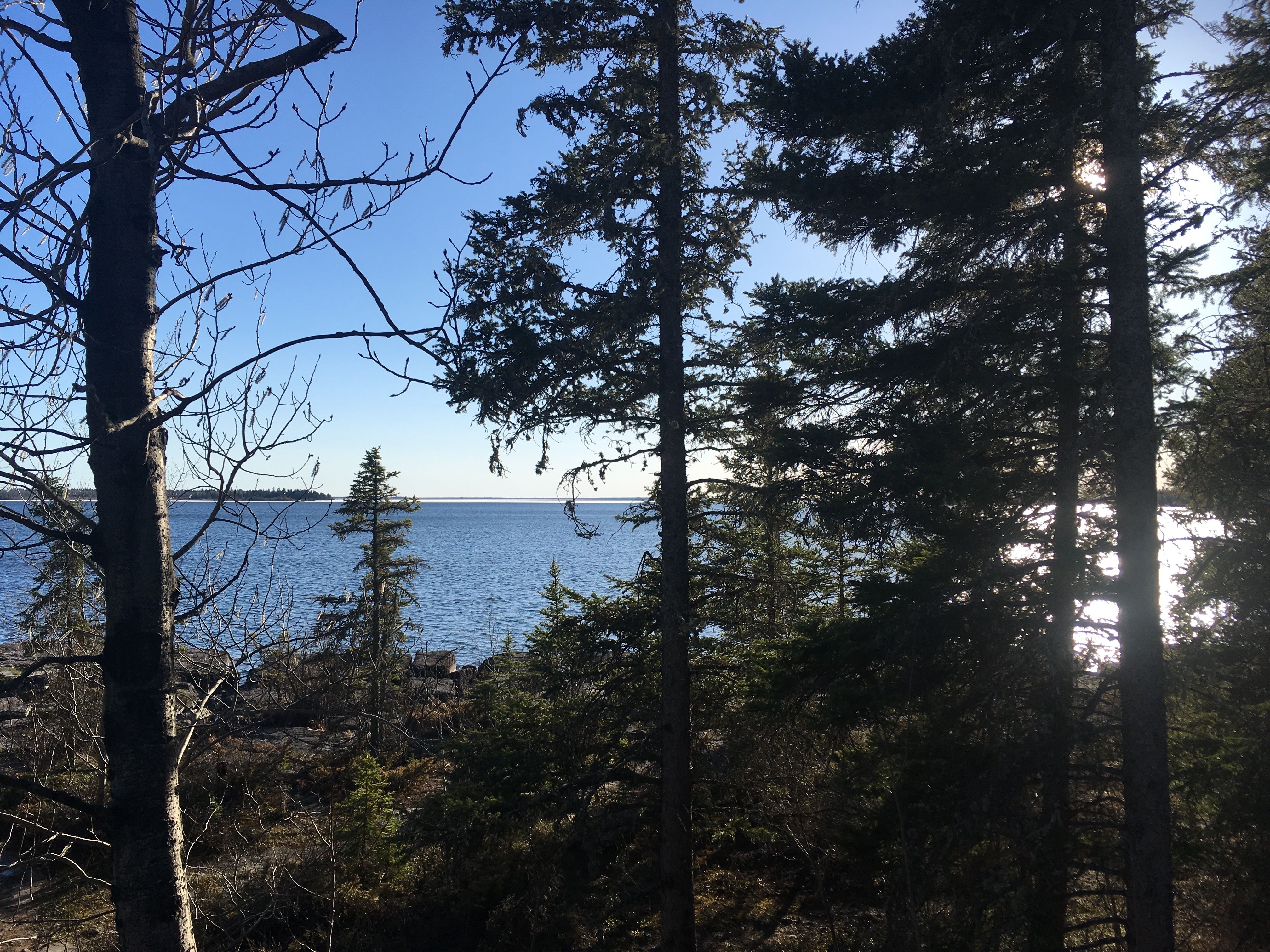 But its time for me to get the house back in order, it tends to get a bit out of hand when he is home since we get so busy with other things, lol.
Some things on my list I would like to get done while he is at work is:
-go dig up some tiny spruce and jackpines to replant in my yard.
-try propagating some lilacs from a neighbors tree.
-get a load backfill dirt every time I make my way into town(probably once or twice) to start banking up the house a bit, fill in some holes in the lawn and around the shit tanks.
-I might also start cutting some poplar trees we had fallen a few years back, as long as my allergies to them let me.
-get my garden planted (probably next weekend)
-start hauling limestone rocks to border my garden
-get Granny some firewood for in her camper
-clean up any garbage thrown along the highway by my driveway and any rocks pushed in when it was plowed, so the lawn will be ready to mow out there.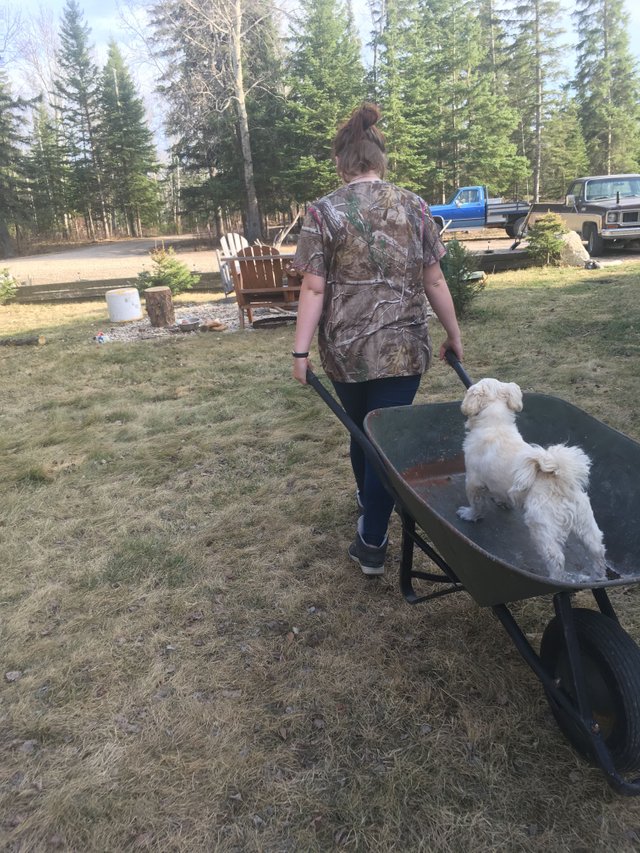 Snoopy out for wheelbarrow rides.