Fishing trip with Dallas and his buddy, Dom.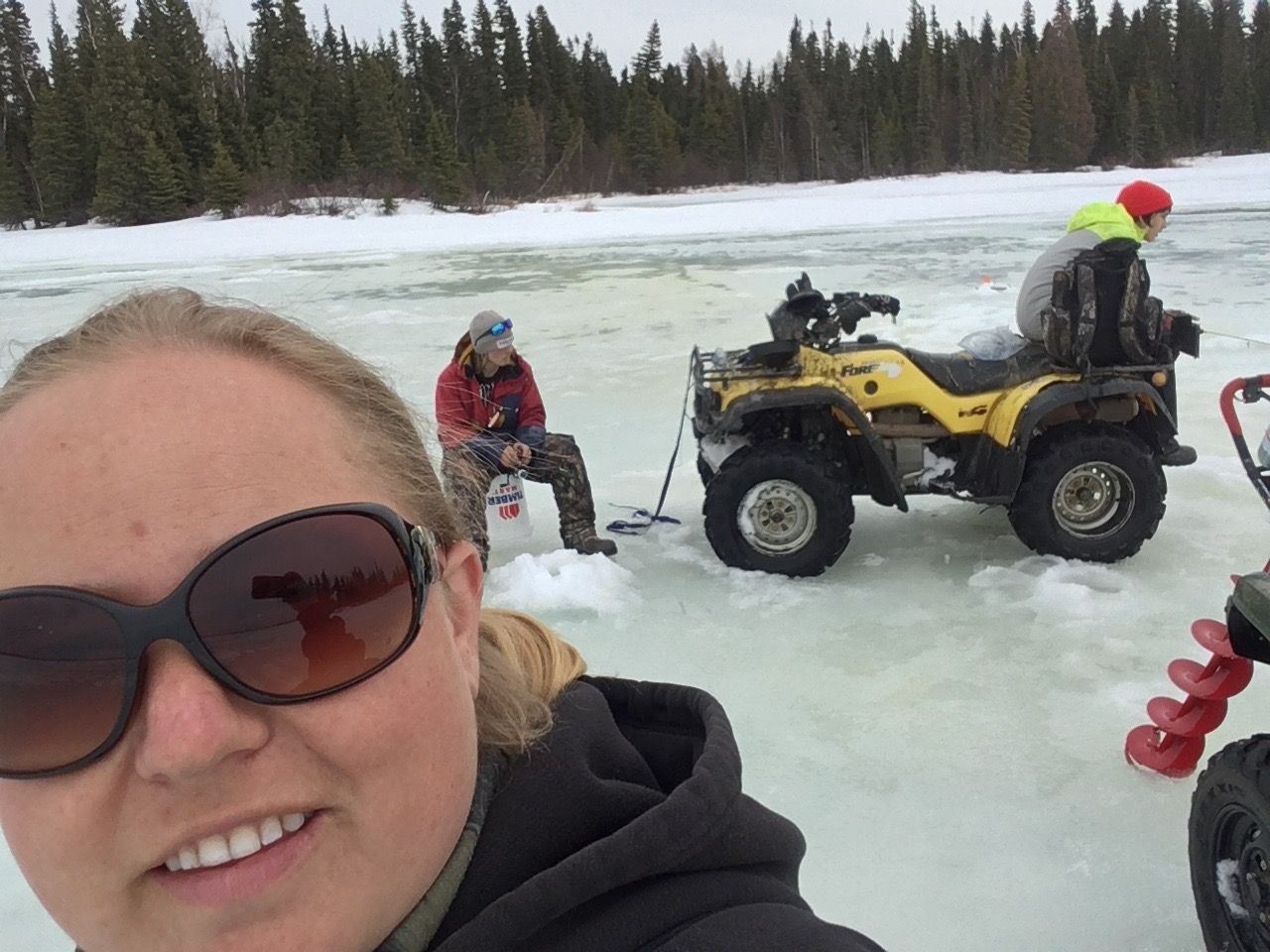 Followed this guy for a few kilometers, on the quad ride to the lake.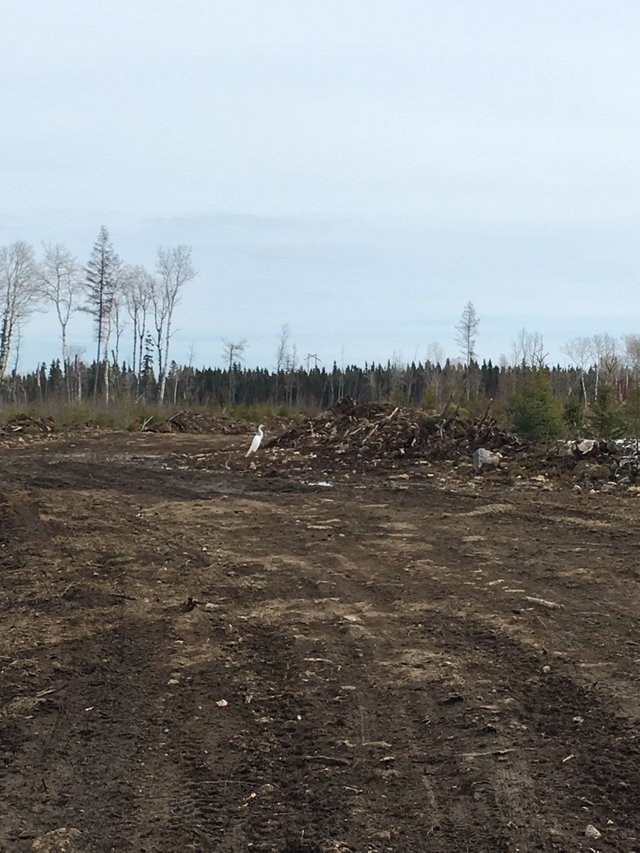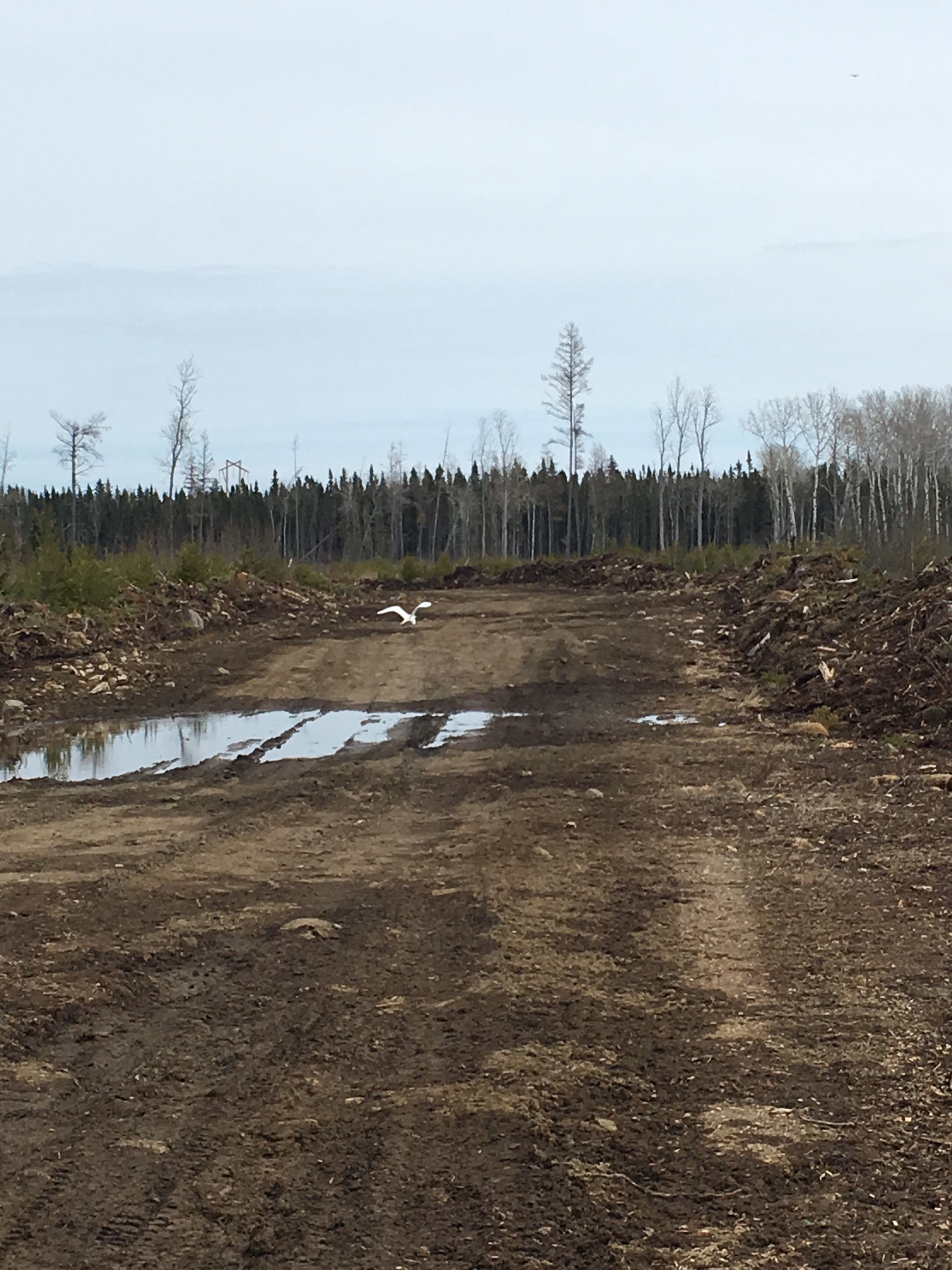 The road is getting wet and soggy in a few spots.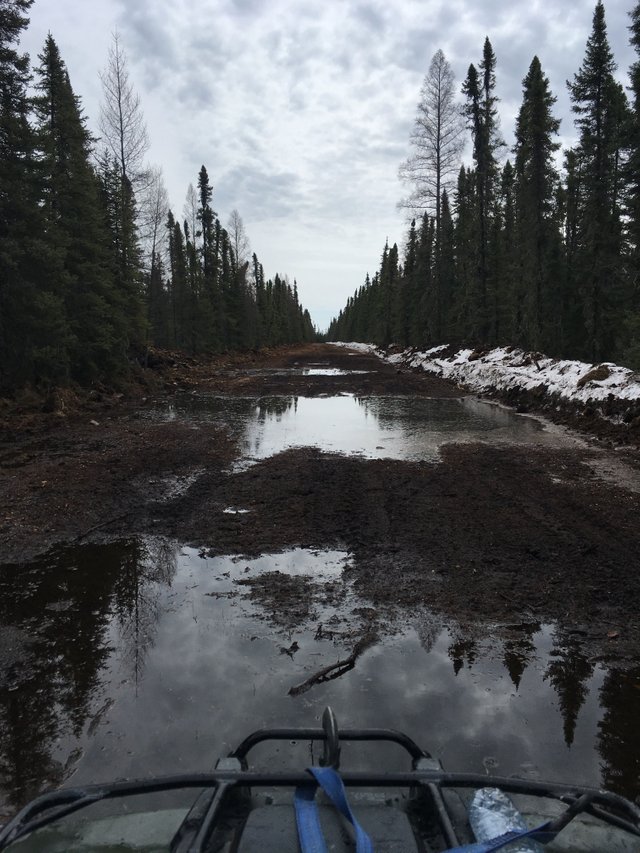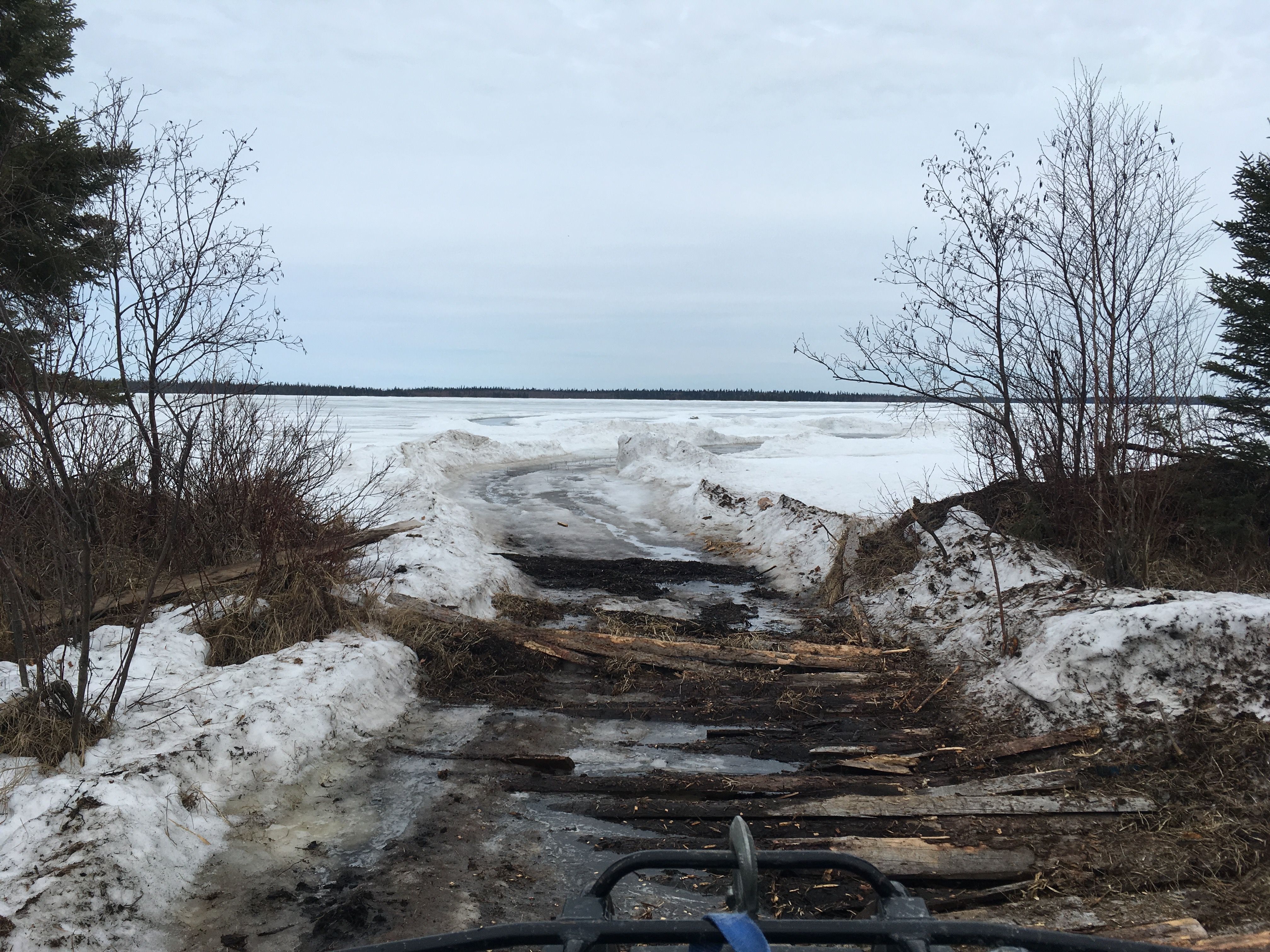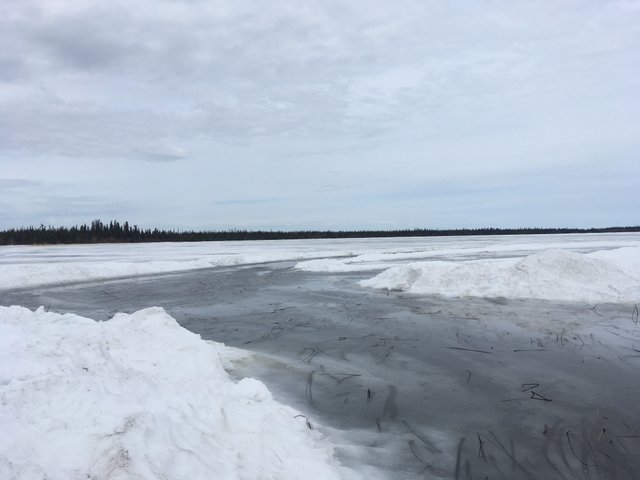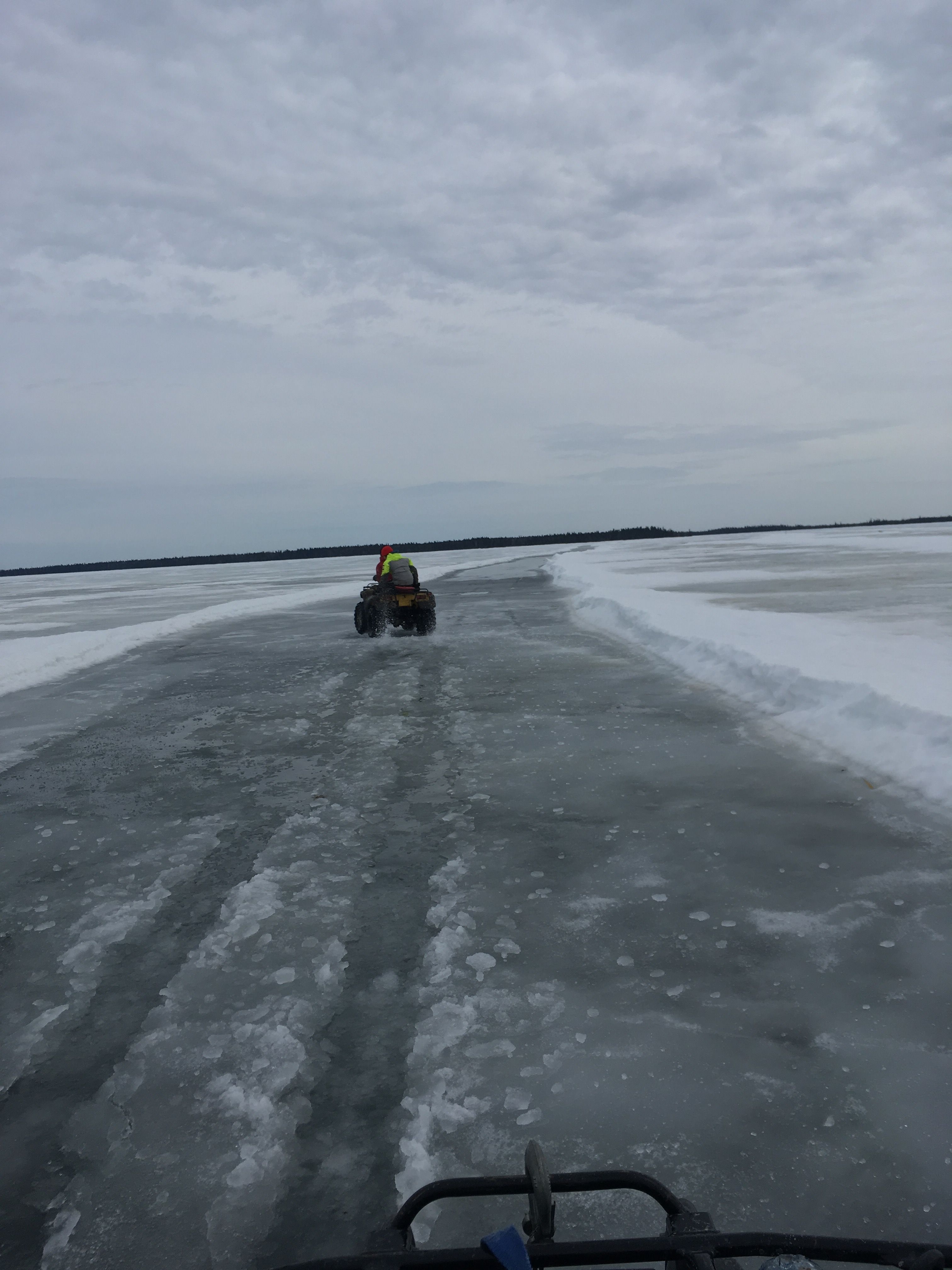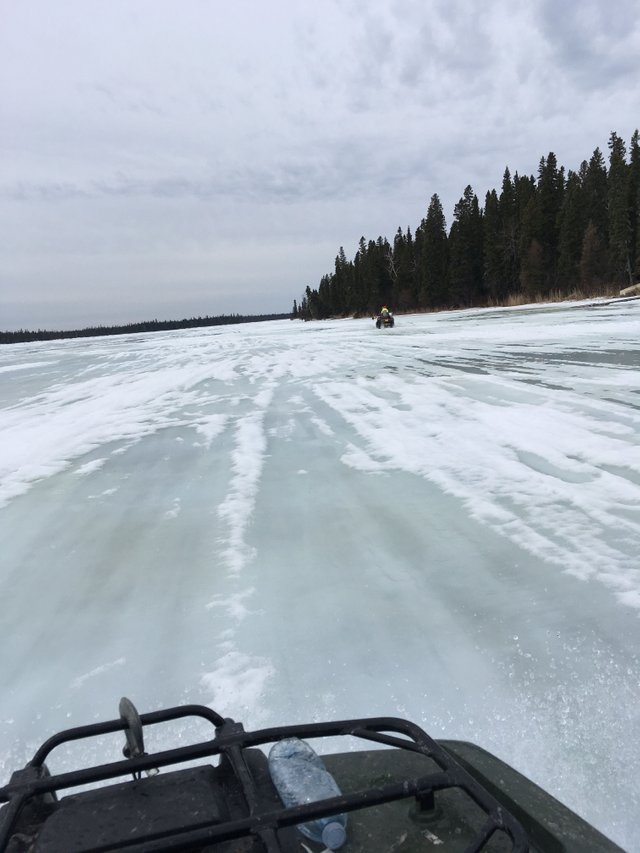 I found this martin skull on the lake, I will take it home cook it off and put it with the beaver skull in my bathroom.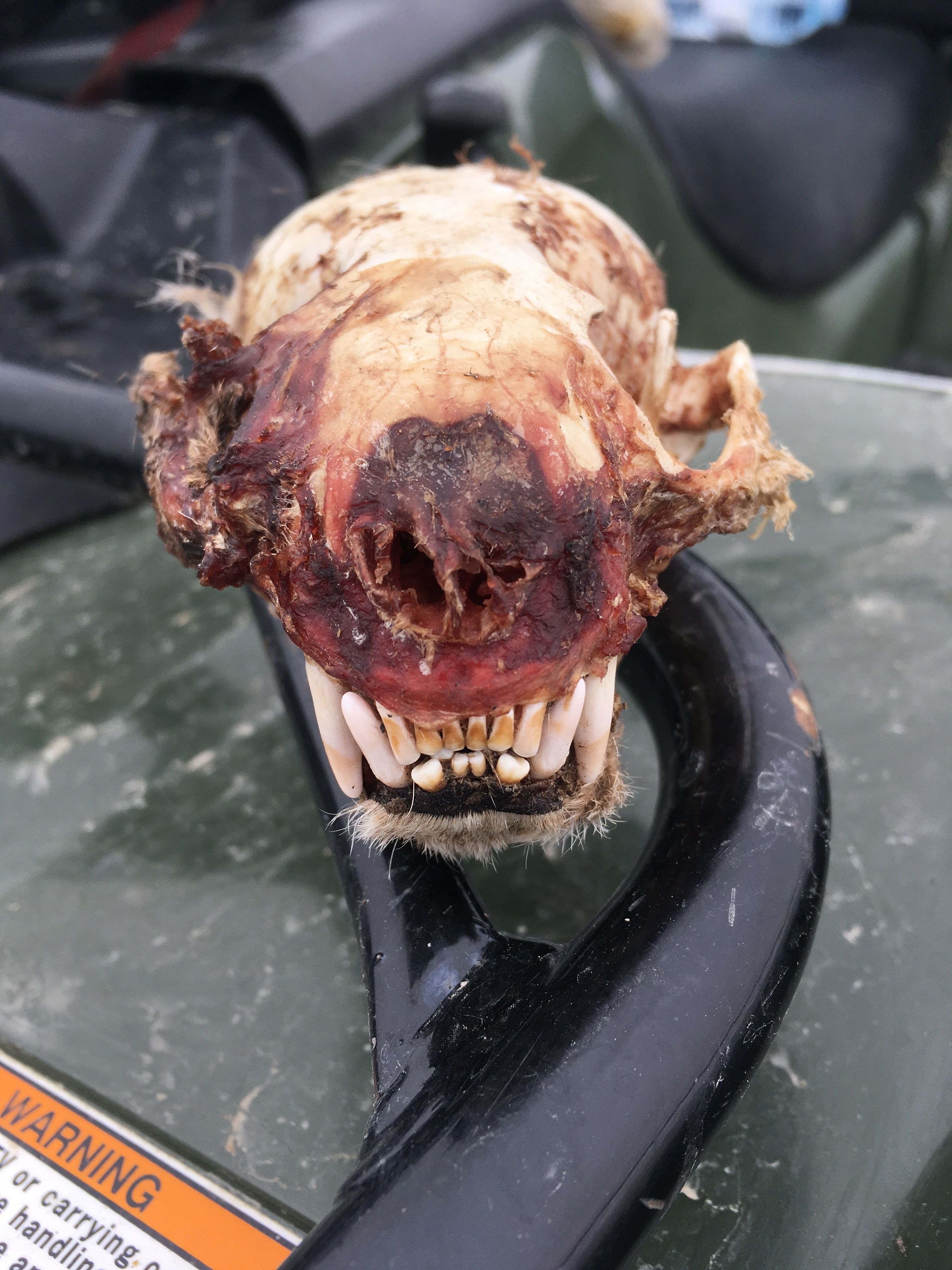 Dallas getting some holes drilled, the ice is still nice and thick.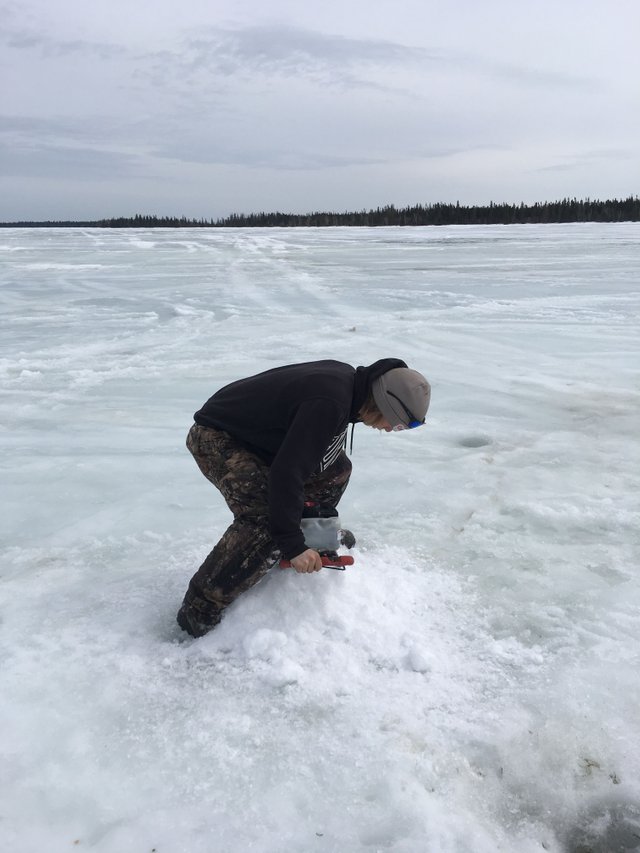 Rubber boots are a must. lol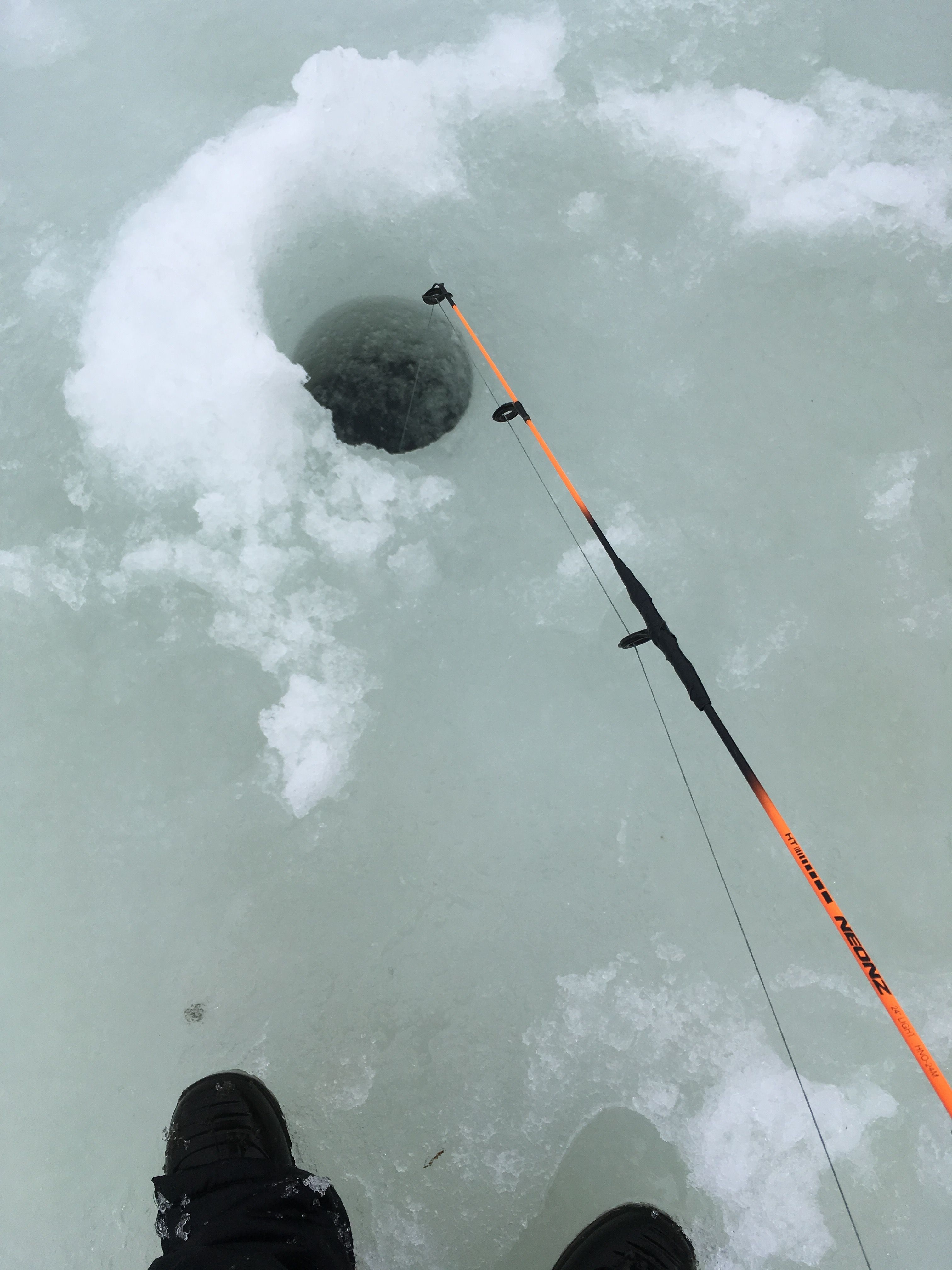 I brought up this jack and it came off my hook in the hole. It didn't want to go back down the hole, so I ate it. ;)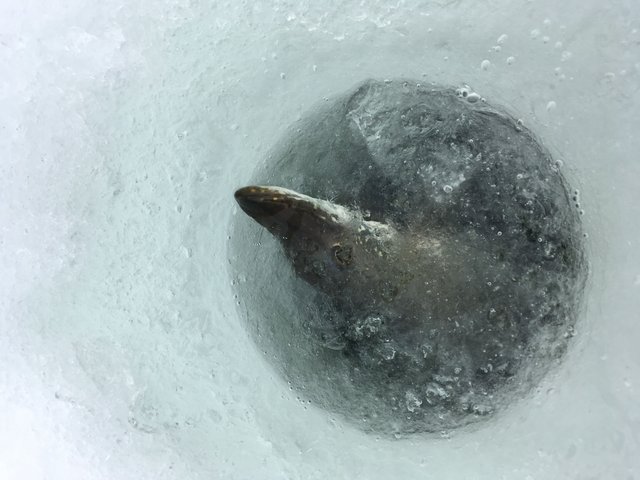 Here comes Dallas's jack..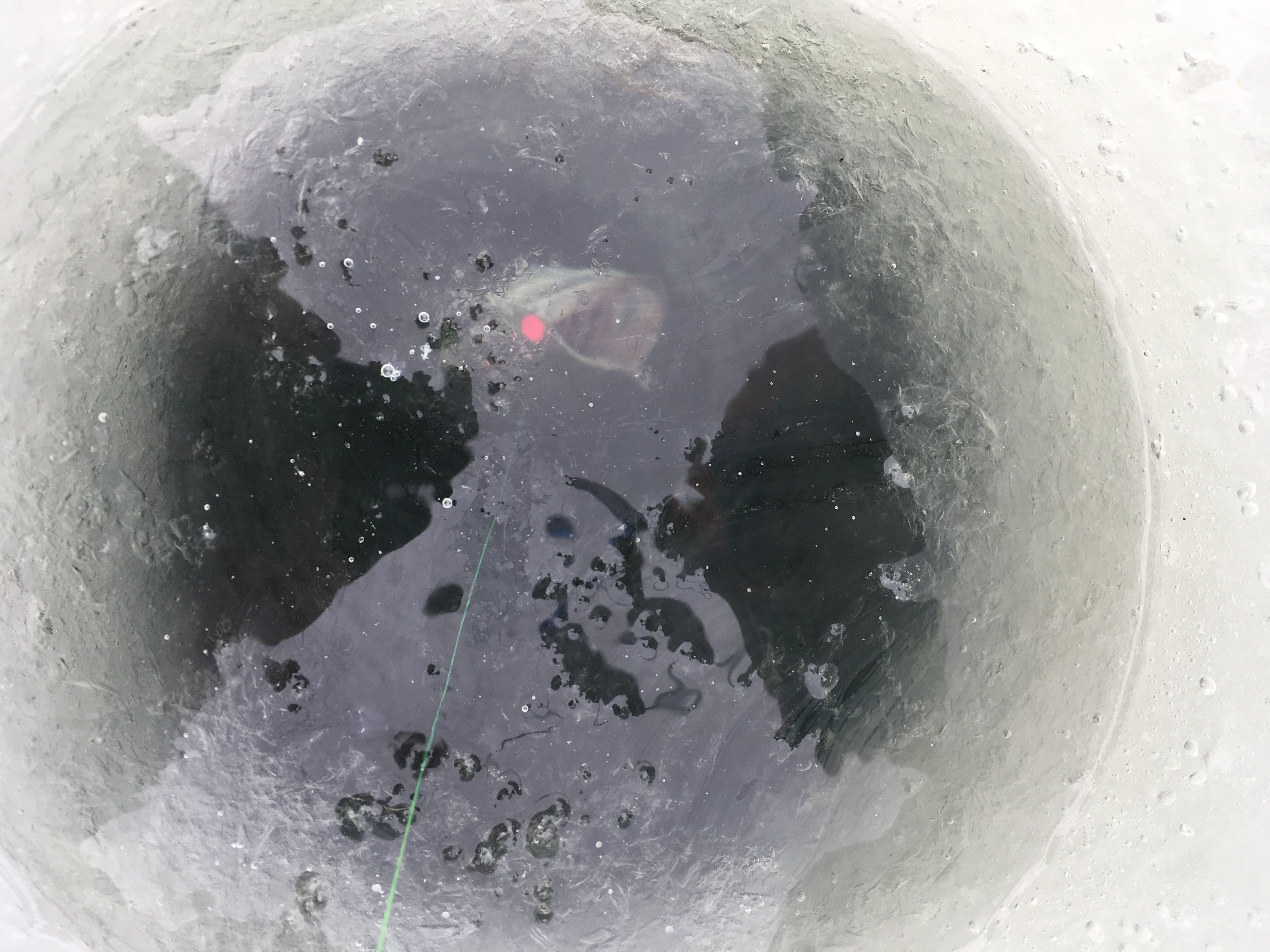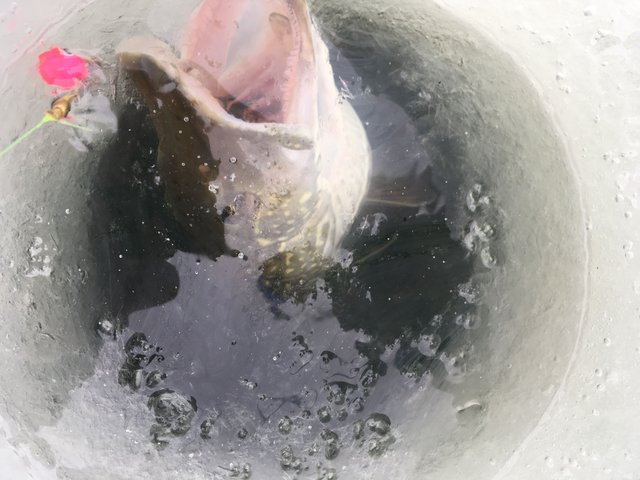 Had a perch bugging my bait so I put on a smaller hook for it to nibble on, but noooo, it only wanted to play silly perch games.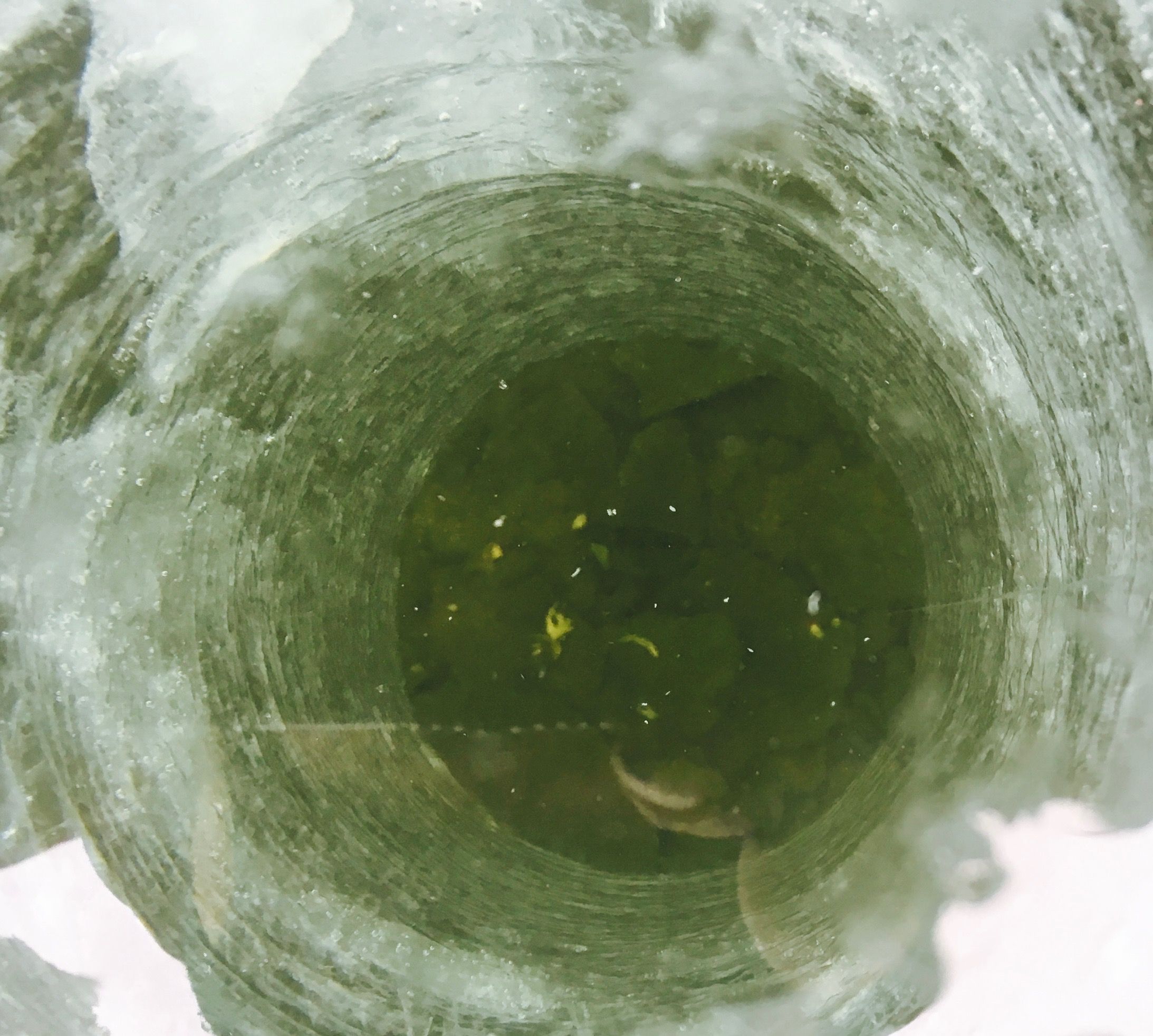 As the day went on the lake got more and more wet.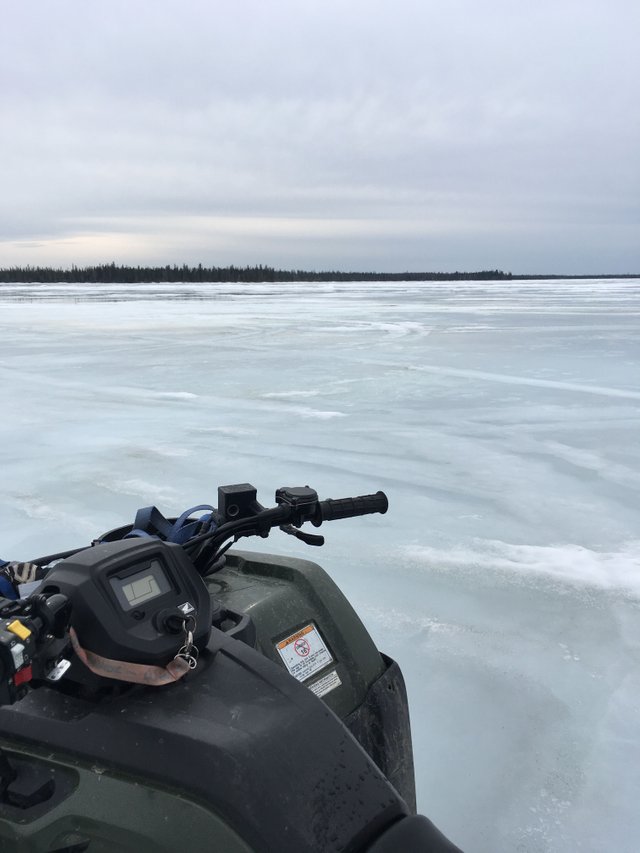 The ice started to rise and the water on top started draining like a big bathtub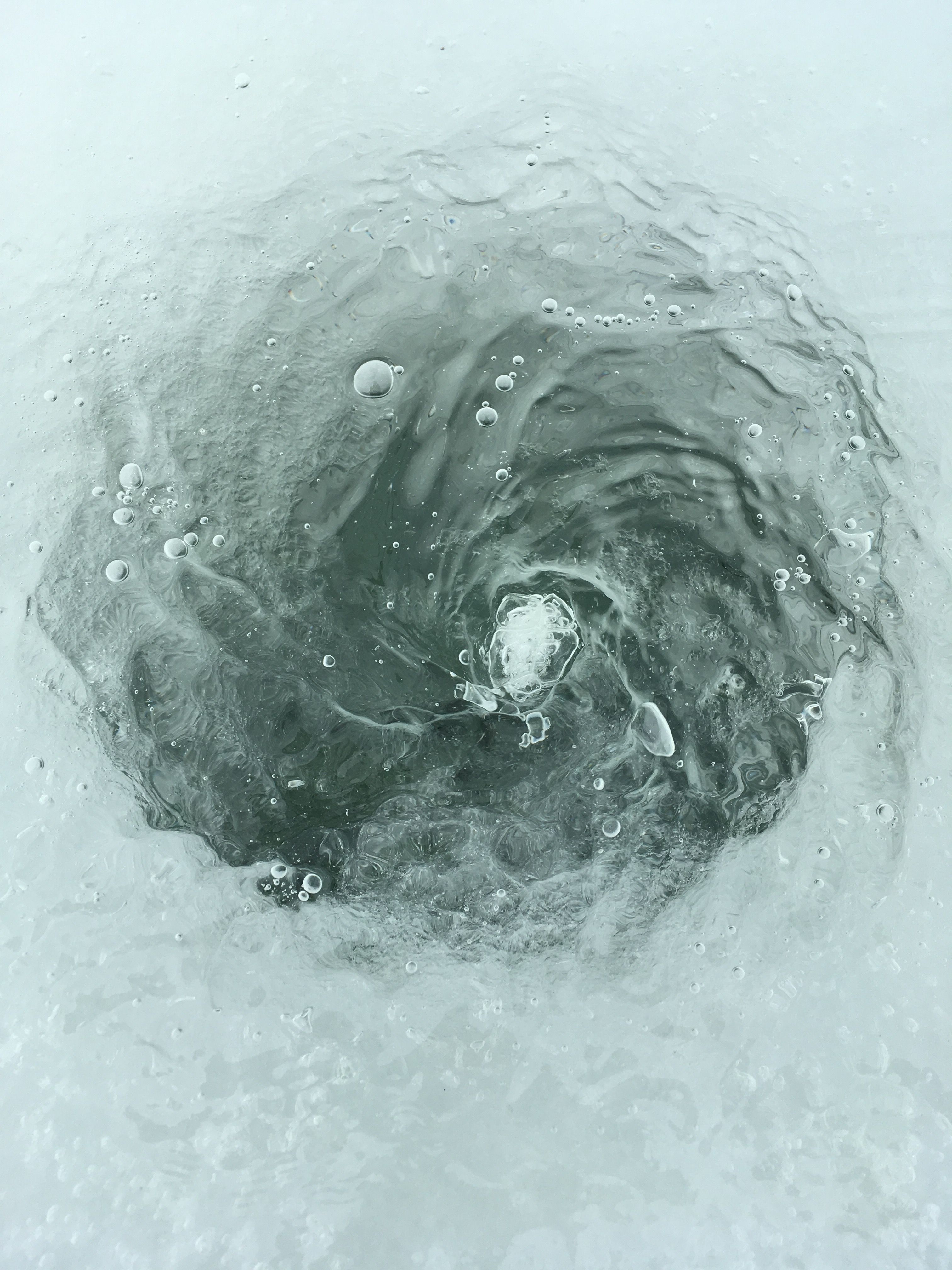 It was a bit windy and really wet but it was a great day, caught two jack and one pickerel.
The boys, pissing around on the way back.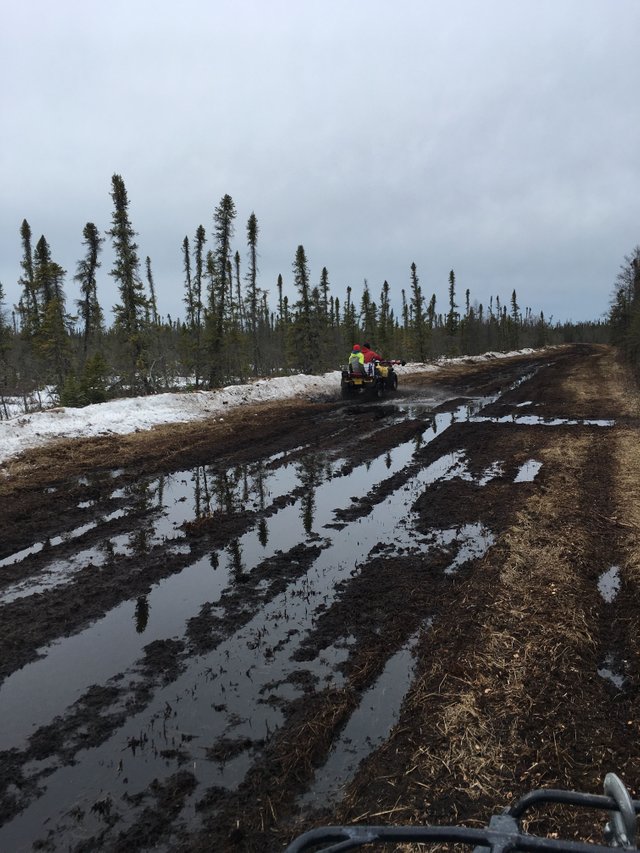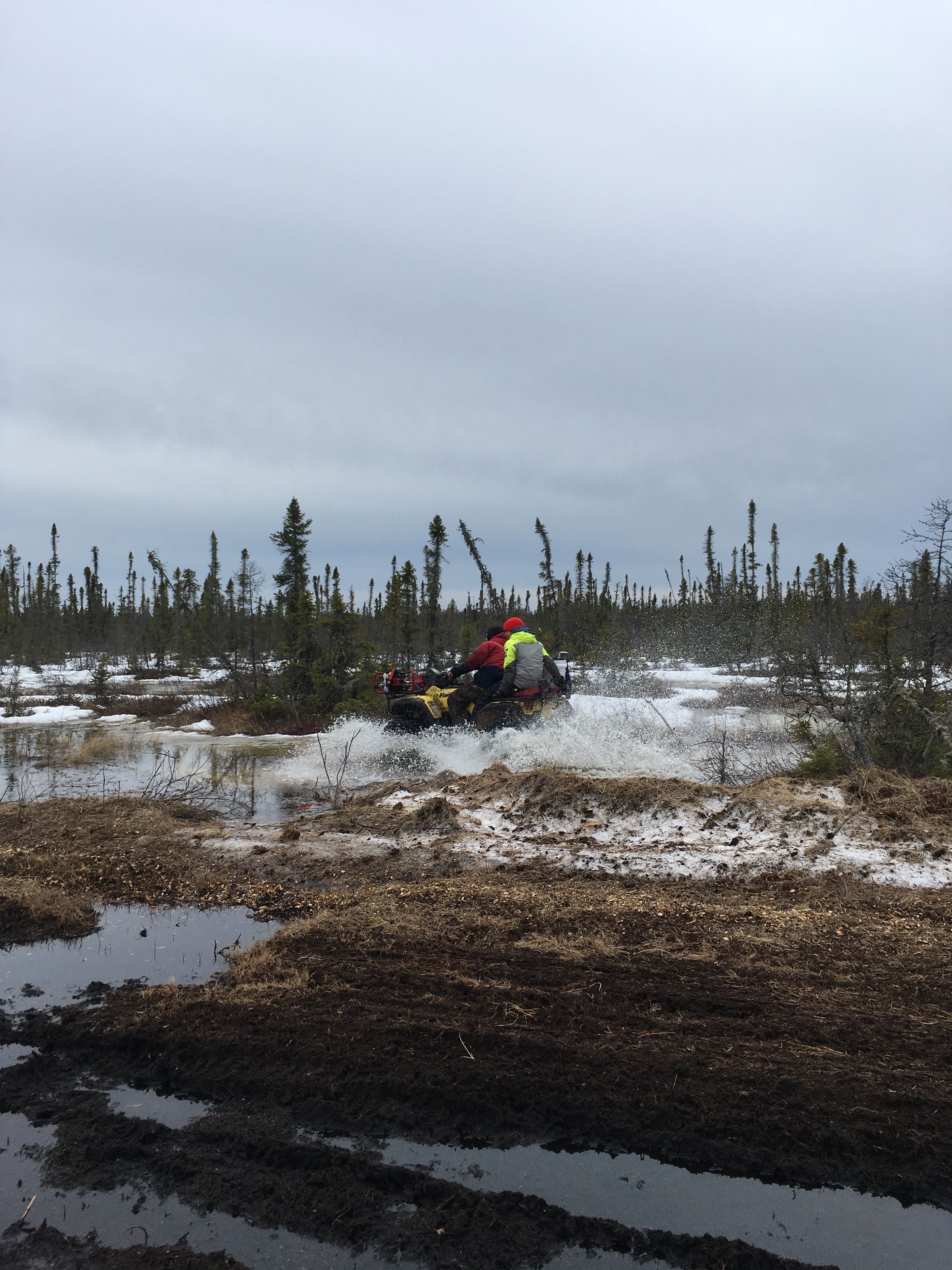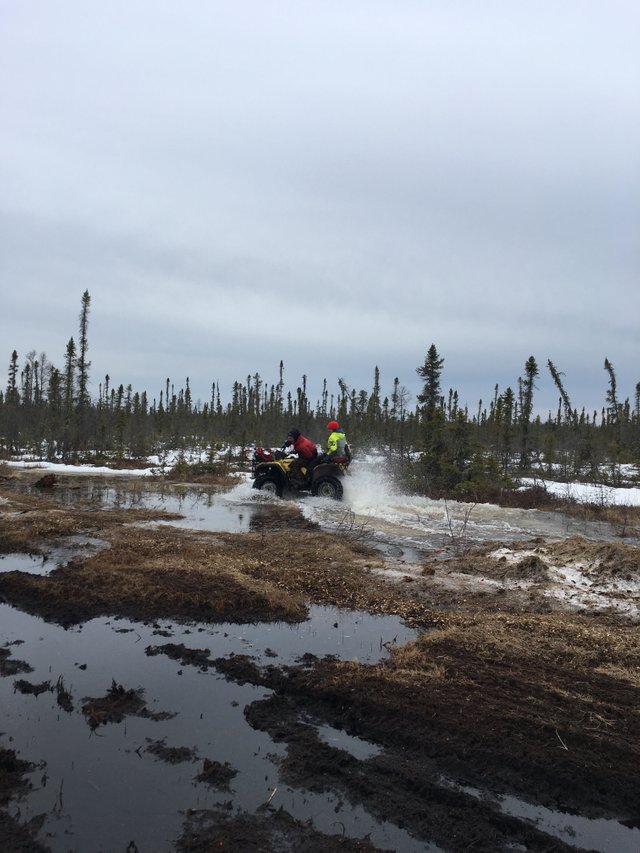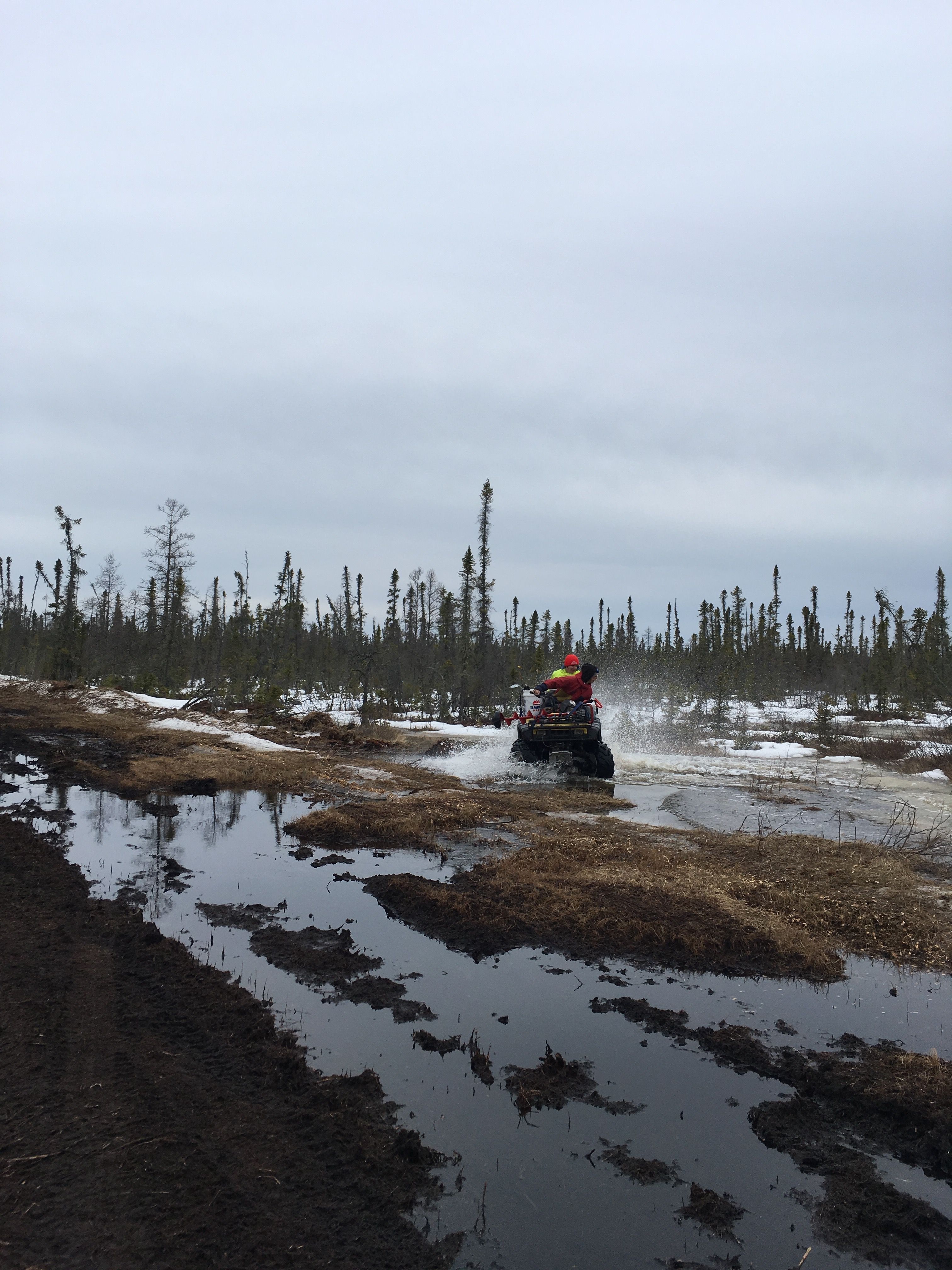 Supper is on!