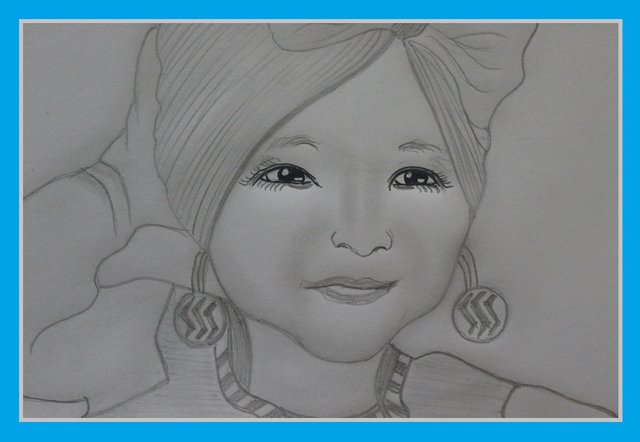 ---
Hello Steemians
Artwork draw little girl wearing a turban headscarves on the head
today I have drawn another picture of a little girl, wearing a turban headscarves on the head, this picture that I made, according to my own imagination, in making this picture, I make all of you happy to see it, by taking the time to look at my posts.
this picture that I made, is still everyday little girl, but in wearing the hijab, this type of turban, I made this picture, put a little smile there, to look, this little girl, very happy, with what she was wearing.
In making this picture, I did a number of steps, which I explain below.
the first stage I made a face, eye pattern. my eyebrows, nose and mouth, which I continued by making a poly-veil, a type of turban, I also added a large ribbon there.
on the gray part of this little girl, I made two logos, on the right side, I showed my right hand, which was tasting behind my head.
after clarifying the head, I immediately wiped the entire body, using a tissue.
After everything was finished, I drew a general line by clarifying, the whole picture, on the collar, I just added a little, lines, which I adjusted, to this little girl's clothes.
after all is complete, that is, the picture I have finished making and I post.
To see me make this picture, you can see below, from start to finish:
---
---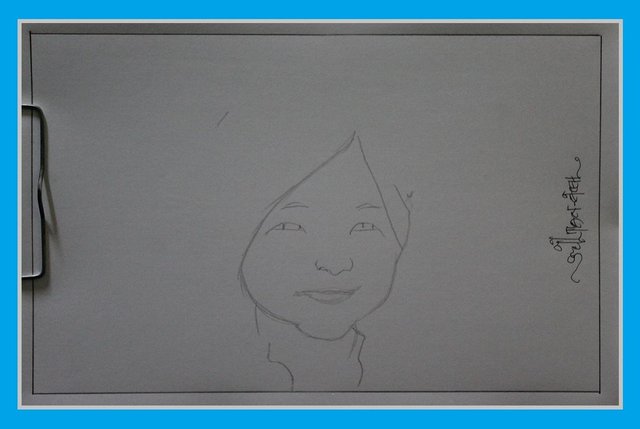 ---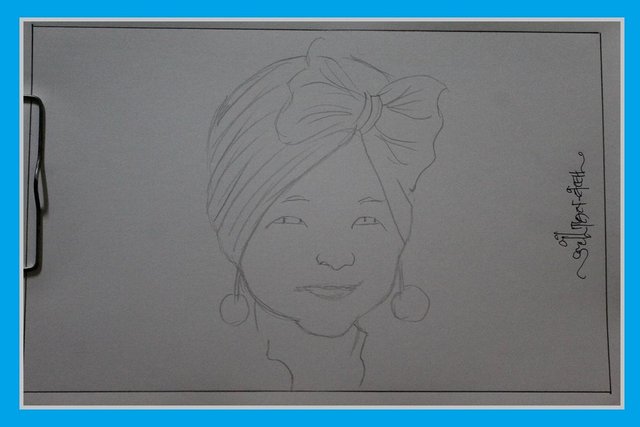 ---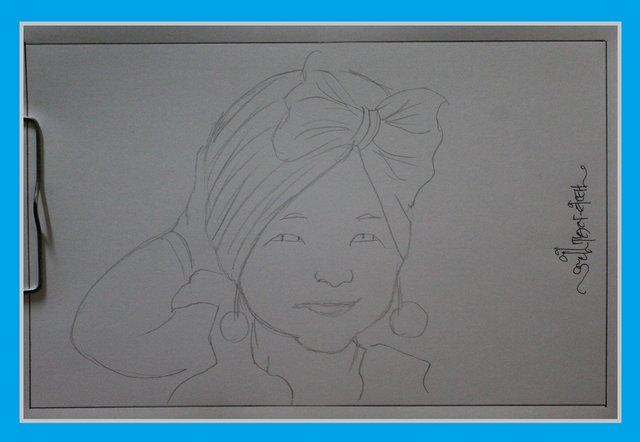 ---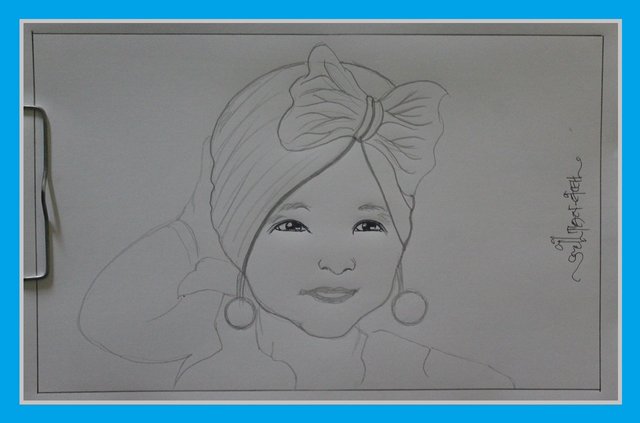 ---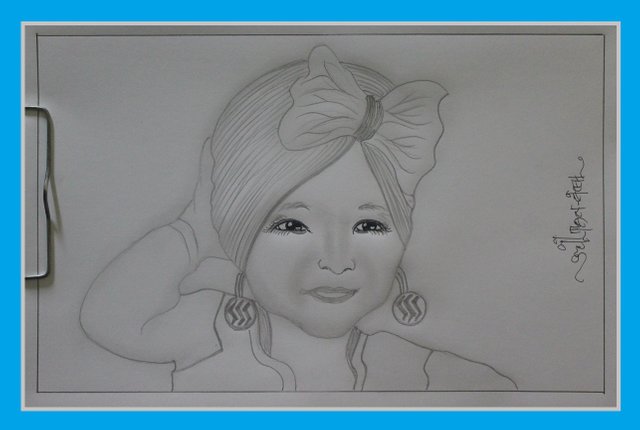 ---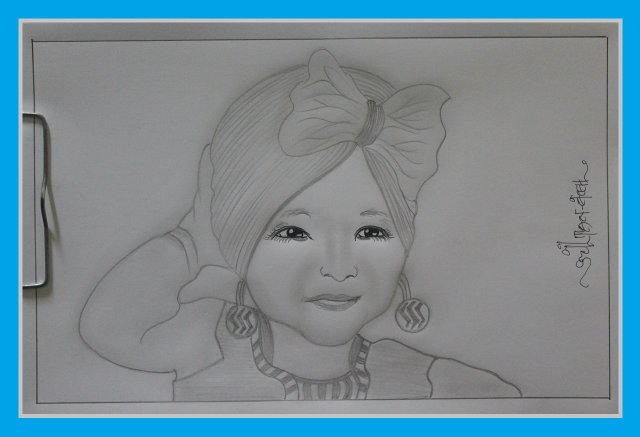 ---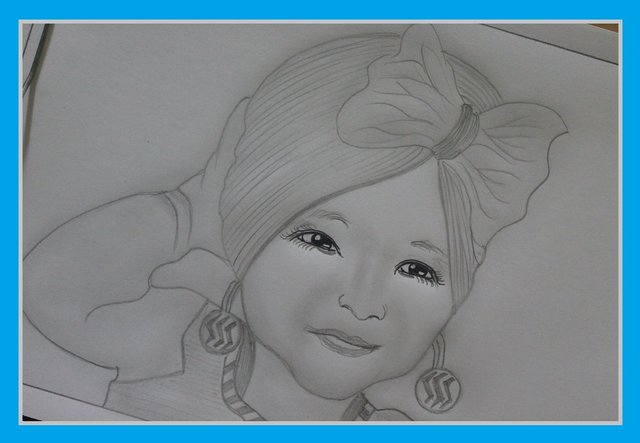 ---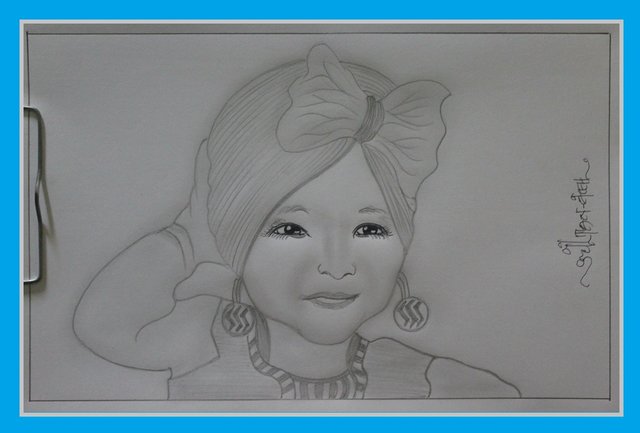 ---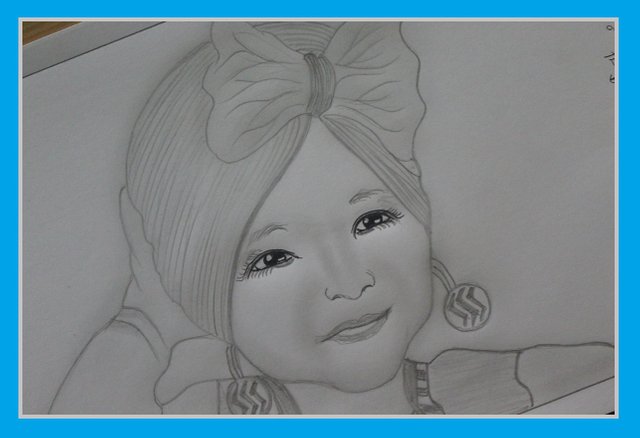 ---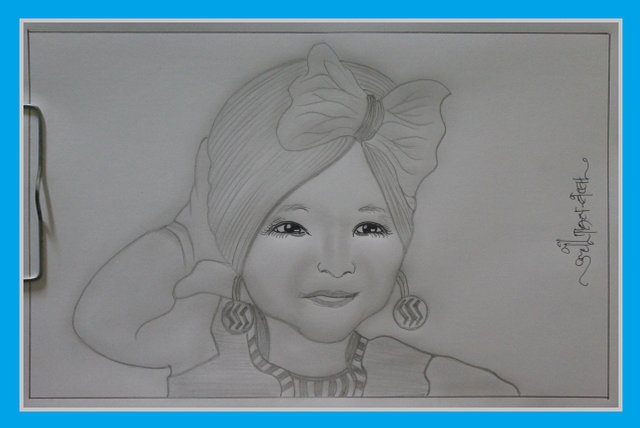 ---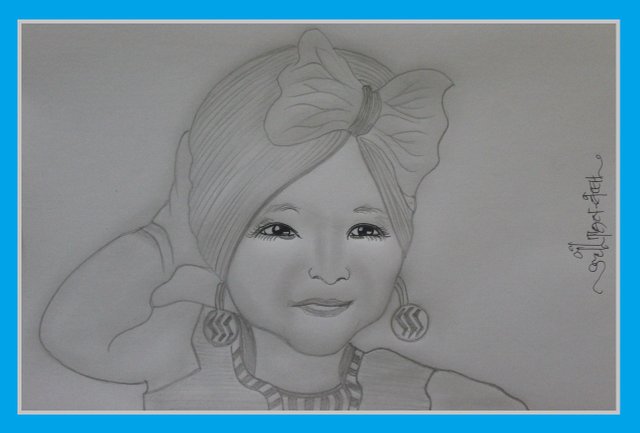 ---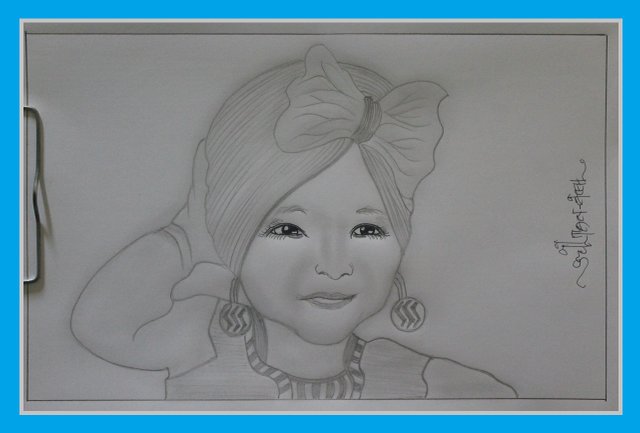 ---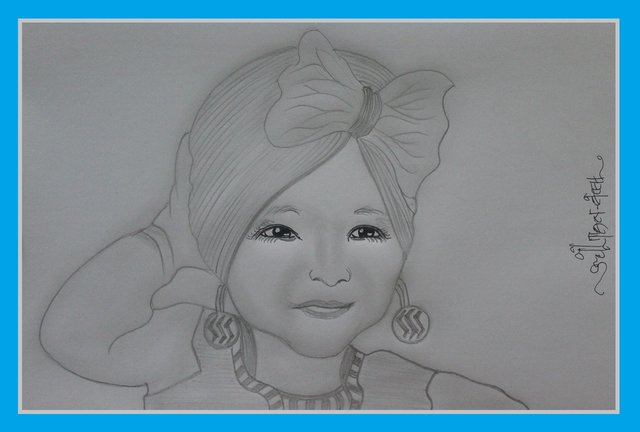 ---
---
FINISH
---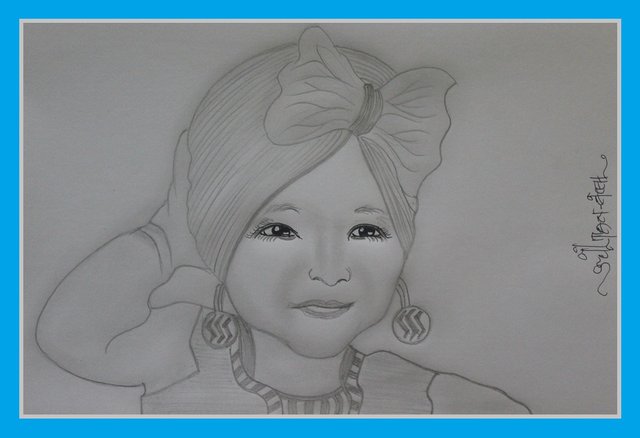 ---
I say thank you, for all your support all this time and Thank you for watching, reading and seeing, hopefully it is useful.
I end with word
Regards from me @sultan-aceh
---
DRAWING MATERIAL
---
---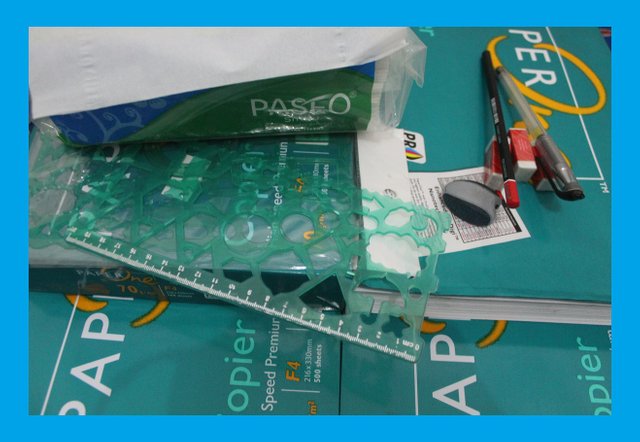 ---
Drawing board
Flashlight
Pencil
Colour pencil
Tisue
Ruler
Eraser
Paper
---
INFORMATION
---
---
---
---
STEEMIT FAQ
---
---
---
| Camera used | Cannon 1300D |
| --- | --- |
| Lens Camera | EF-S 18-55mm |
---

---