Honestly, I myself can not really tell the difference between the organic from non-organic food simply by looking at it or even eating it. Luckily, I can read labels and I had an experience being in rural areas. I experienced eating freshly harvested fruits and vegetables in the province.
There are government and organizations that are assigned to identify which are organic and non-organic foods.
Non-Organic Foods
These are fruits or vegetables with genetically modified genes. These plants were produced to withstand certain conditions, be resistant to certain plant diseases and be produced to grow larger and much quicker. Generally, these plants grow unnaturally.
Usually, they are also subjected to synthetic pesticides, petroleum-based fertilizers or sewage sludge-based fertilizer.
Most are introduced to various growth hormones, some antibiotics, and other chemicals that can make them more profitable to the producers.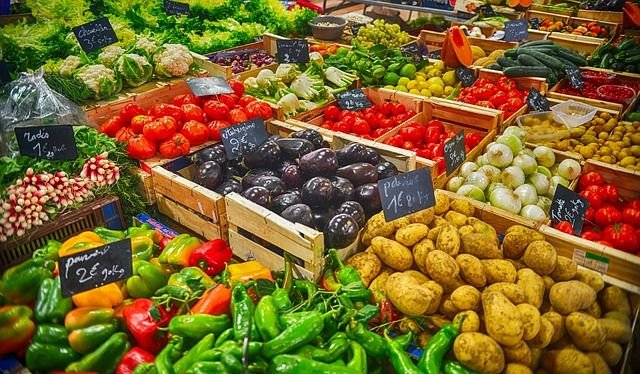 Image by TheDigitalArtist on Pixabay
Organic Foods
Generally produced using compost fertilizer. Compost maybe from chicken dung or any animal manure around the vicinity or being supplied in the local market usually comes by the sac.
Farmers use scarecrow to drive away birds that try to eat their fruits. They visit every now and then to remove insects or snails that may appear in their gardens.
When you understand your plants and be very familiar with them. You will see signs if something is eating them. You will also discover that when the fruit of the plant is about to be harvested this is when it starts to be very attractive to insects and animals, sometimes even your neighbors. Edible plants for human are edible also for insects and other animals so it is but natural to protect them. In the same way, what is harmful to these insects and animals will also be harmful to men.
Basically, the difference between the Organic and Non-Organic foods is the way they are produced, and to be sure that you are getting what you will buy or choose to buy, you need to read the labels. Otherwise, it will be better if you plant the food you eat.
They say that there are advantages of supporting and patronizing Organic Foods.
Pesticides, fertilizers, and herbicides chemicals are contaminating the groundwater. By eating organic foods you can help keep water safe and clean.
Small scale Farmers who are dedicated to providing people with high-quality and chemical-free food products will be benefited by patronizing their produce.
These I find the best advantage.
I hope you have a wonderful day reading this.
I find seedless fruits that they are producing these days, like grapes, very disturbing for me. What will happen after 10 to 20 years from now, when the seeds to grow these fruits will soon be gone? Who will control them then?
---
Sponsored ( Powered by dclick )
This is the tradingview account from LunarExpress. B...