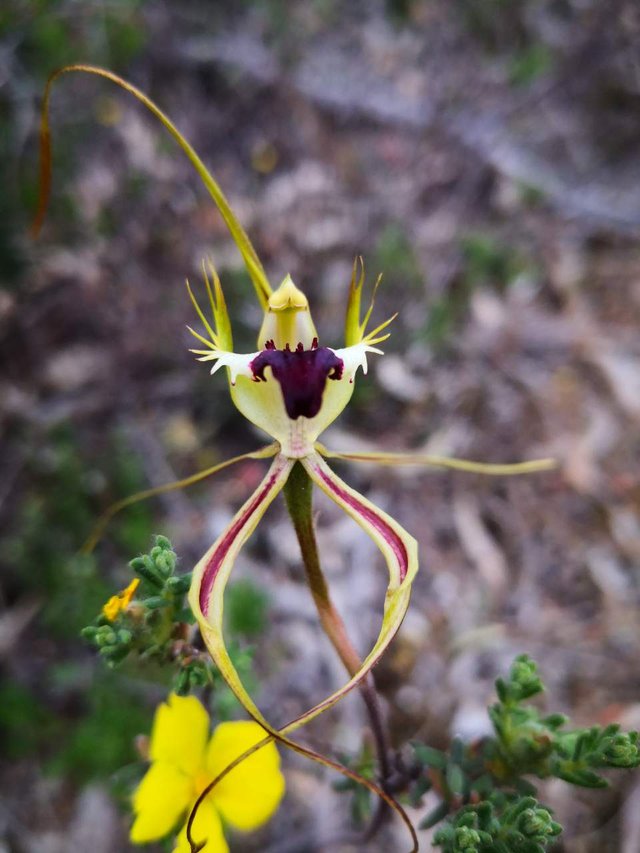 Spider Orchids (Caladenia species) are a strange looking group of native Australian plants.
The top pic is of a King Spider orchid (Caladenia tentaculata). The bottom pic is a Narrow Lipped Spider orchid (Caladenia leptochila).
They're a confusing bunch to identify but the most obvious way to tell them apart is the position of the lower petals — I call them ''legs".
The King Spider orchid sits with its legs demurely crossed, while the Narrow Lipped Spider orchid holds them proudly (if not embarrassingly) upwards.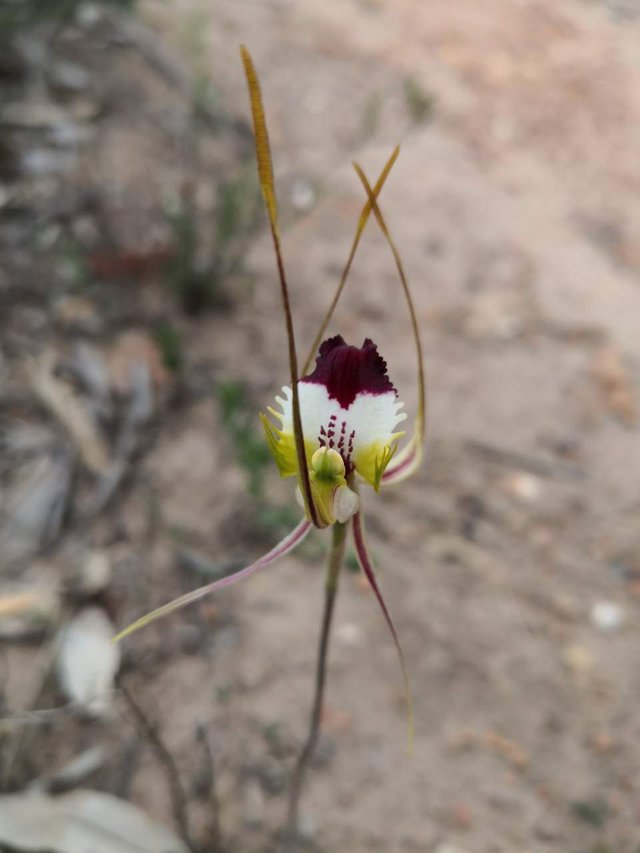 I took the pics yesterday during a bushfood foraging trip that we hosted at Hale Conservation Park in the Mt. Lofty Ranges.
There are four species of Spider Orchids there but the other two are a bit more subtle in their identification.
Posted using Partiko Android