NextCloud is an open source fork of OwnCloud. This fork happened because many of the developers and customers were displeased with the direction OwnCloud was going in terms of openness and quality. More explanation here. I think the fork is a great thing and it appears that major advances have been made and development continues at a strong pace.
Features - Securely share and synchronize all of your things.
Online document viewing and collaborative editing using Collabora
Calendar
Contacts
Files (including photo & videos)
Encrypted external storage options
Secure peer-to-peer audio and video communications
Two factor authentication options
Mobile and desktop clients are available across all platforms. The clients can handle multiple accounts, show you what is happening on the server and notify you of new activity. The UI is very nice with an excellent search. You can also use tags with your files to easily drill down to the things you are looking for.
Scalable
The Federated Cloud Sharing protocol allows connected servers to act as trusted nodes in a secure network. This allows for scaling to as many users as you wish.
"Nextcloud has formally joined the Open Cloud Mesh project, a GÉANT Association initiative, to continue development of the Federated Cloud Sharing API and further its goal of connecting private clouds in a way that keeps users in control." - Source
NextCloud can be installed and run on a home server, even a Raspberry Pie, hosted at a data center, or with a NextCloud provider.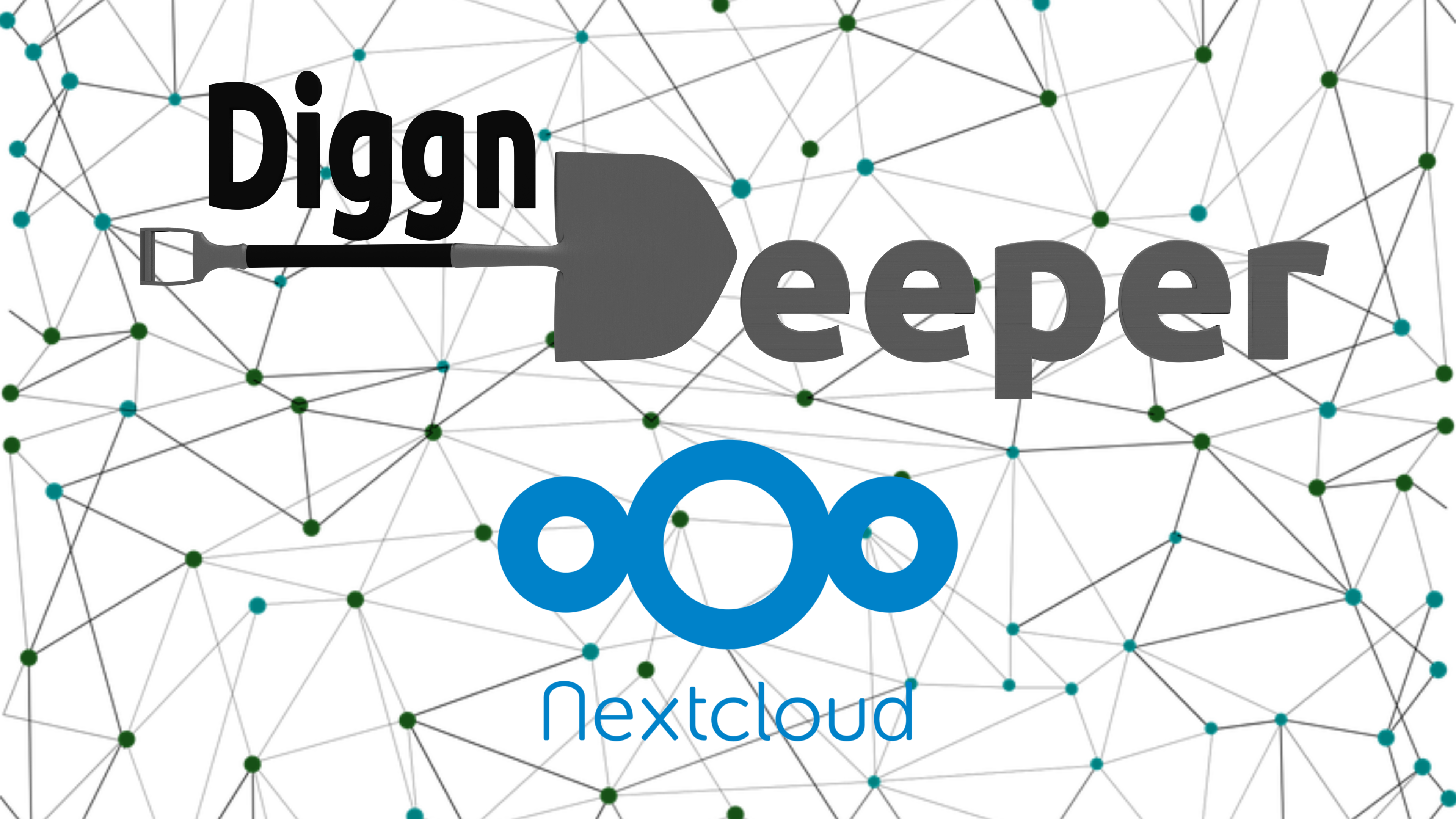 ---
Previously featured open communications options:
Once I have exhausted the options that I can find, I will do an install overview and review comparing my favorites. I am happy there are so many seemingly great options out there for us to use for group communications. I'm even more happy that it seems like the best ones are open source. Honestly, the only options by nature must be open source because there in no way to trust secure systems if they can't be transparently audited by the community.
---
Scott Gregory | DiggnDeeper.com
1MFNBiBaDXbvz9xnTH7Q1UMCc5cPtXHeyu