Hello guys from the Open Mic contest, for this week I bring you a cover of a band that very little listened to but as my girlfriend @giselmusic goes around with this very close song it made me start to like it. At first I thought that I would not learn it because the drummer sounded very difficult but with my limitations you can take it out as you will see in the video below. Greetings and success to all participants.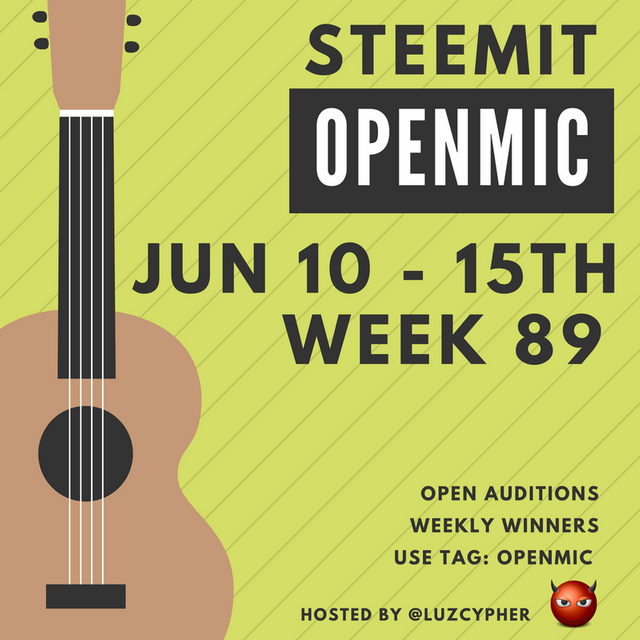 I want to thank @luzcypher and @pfunk, for the initiative
of this contest, which offers the opportunity of many friends
to show your talent. as well as his team @soundlegion,
@krystle, @ verbal-d, @ passion-ground, and @meno for making this possible.
Really many thanks for opening this window to thousands of users
in this network called @steemit.