Steemit Open Mic Week 116 - Cover of Woods Of Ypres "Allure Of The Earth"
Greetings Steemit Open Mic!
I'm excited to bring you a song this week with some vocals on it. This is a song I was working with my daughter Carmilla with until she changed her mind and we're now working on a different cover. So I sing this one solo. Woods Of Ypres is a very special band to me and close to my heart, having played a show with them in Atlanta GA in 2010. Unfortunately on Christmas Eve of 2011, the founder and leader of the band David Gold was killed in a car wreck on his way home to his mother's. He was a brilliant man and will always be remembered in this house.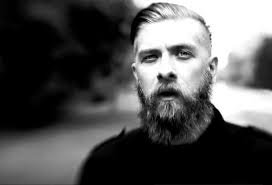 lyrics:
The sun taunts you
In everything you do
Like a substance that works for everyone else
But has no effect on you
It shines for places
You'll never go
It shines for people
You'll never know
You believe that in your entire life
You will never feel
What it's like
So you turn away
Dream about an escape
A hole in the earth deep and cool
That you could climb down into
I despise the rising
Of the upsetting sun
I'll hide away
Until the day is done
I'll exclude myself
A few months of every year
To avoid the drama
Of the sun, sweat and tears
You could fall away
And no one would know
Release the tension of holding on
Feel the high of letting go
So you turn away
Elude the pressures of the sun
Go find your place in the shade
Far away from everyone
It's so easy to get your fill
When the engine turns and pushes in the dirt
It's so easy to be satisfied
When all you want to do is lay down and die
The Allure of the Earth
Those dreams can come true
When you make a deal with the earth
Who says...
"Here's what I can do for you..."
The Allure of the Earth
When you are through with trying
When you are tired and days are long
Letting go seems so inviting
The Allure of the Earth
The desire to give up
It is the encouragement
When you are discouraged
The Allure of the Earth
When the urges aren't worth fighting
The temptations on the great beyond
Become so exciting