I'm proud to announce the launch of the @openmic curation bot !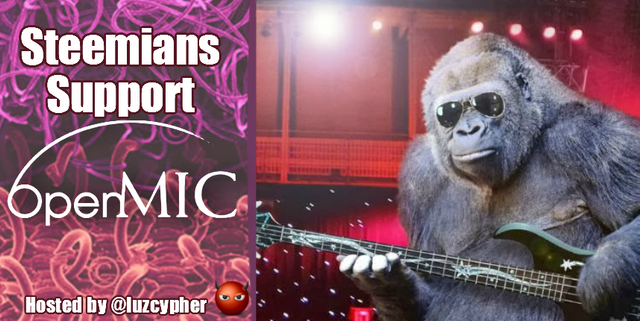 Did you know there is a sponsored weekly #openmic competition that's now been running for 59 weeks already ?
Founded by @luzcypher over a year ago, with prizes generously sponsored by witness @pfunk the #openmic competition has been a joy to watch grow and has resulted thousands of original exclusive music videos from steemians all over the world.
At time of writing the comp has been receiving around 100 entries every week, with a growing amount of entries from places like Venezuela where even small payouts can make a big difference to someones quality of life.
All entries are listened to every single week - which is no small feat with the growing numbers of participants.
For an example - check out this weeks winners announcement post from @luzcypher .
Even though the generous prizes and votes supplied by @pfunk, @luzcypher , @xeldal and others are amazing for the winners - the scale of the competition means that often some entries don't receive the rewards they deserve.
They might not have the following yet to raise much money with their posts, or stick out from the crowd enough to win the big prizes - but they still shared a unique performance of themselves on our blockchain and deserve some recognition and appreciation.
To put yourself out there physically on camera when singing or playing an instrument can be an extraordinarily daunting experience - we don't want entrants to feel insulted or that their entry wasnt valued.
From now on the @openmic account will now put a 10% strength vote on every valid entry into the Steemit Open Mic competition - as well as relevant posts from judges.
How does the bot work ?
The openmic bot is running a version of @pharesim's steem-trailbot - heavily modified to avoid voting on any invalid entries, comments and unrelated posts spamming the openmic tag.
I'm running it on a server that already handles @centerlink , @discordia and other services of mine.
I hold the active key, and posting keys have been made available to both @luzcypher and @krystle .
All outgoing votes are vetted by at least 1 of the #OpenMic Team :
@luzcypher, @pfunk, @krystle, @soundlegion, @verbal-d, @jessamynorchard and @passion-ground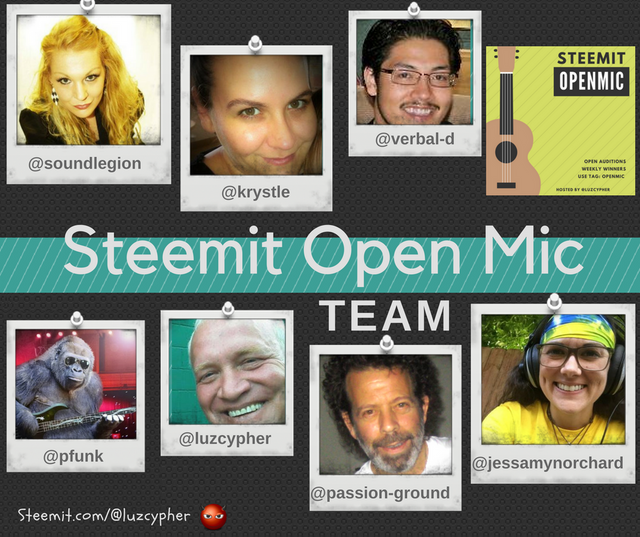 To support @openmic I've delegated 4500 SP (~11%), this is all I can spare for now but I plan to continue to top this up over time using my witness earnings.

This starts @openmic off with a $0.04 10% vote on every entrant at current prices according to @penguinpablo's steemnow :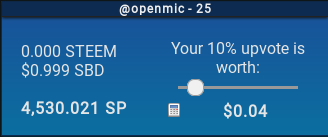 I'm hoping the community will be able to help add some more by sparing some change for a worthy cause :
Delegate 10 SP with steemconnect , 100 SP , 1000 SP , or if anyone wants to really make a lot of struggling musicians very happy you could delegate 10,000 SP with this link !
If you ever change your mind or want your SP back - simply cancel your delegations with this link.
Following @openmic's votes
In order to boost the #openmic earnings further I will be following the votes with my personal account at 1% each - this adds up to about $0.34 at todays rates.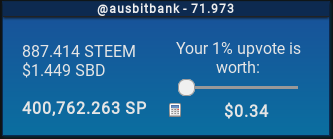 I already support dozens of causes on steemit and my vote power is spread thin - and the amount of entries grows every week so again I'm asking for help from the community here.
If you'd like to support verified #openmic entries by automatically voting on everything @openmic votes on, please :

Support the entrants by following the OpenMic curation trail using Streemian
Participating in Open Mic
Last but not least, why not throw your hat into the ring and have a go entering the Open Mic contest yourself ?



twitter / gab.ai / keybase / steemit.chat / patreon
steemviz / steemvids / more tools / post index
Please vote for me as a witness here