Steemit open mic week 71 ~ wanita munafi cover anjas09 ~ versi reggea "orginal song "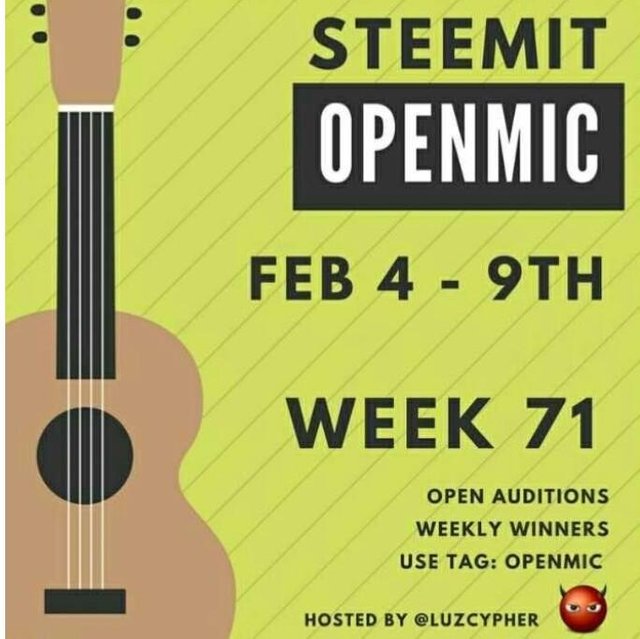 Hello steemian friend !
I am very excited to be a part of steemit open mic week 71, I am very excited to participate this time with my cover song from "original song ".wanita munafik" versi reggea "
I would like to thank @luzcypher, @pfunk
@passion-ground, @soundlegion, @verbal-d, @krystle, @jessamynorchard as successors and open mic judgment judges.
And big THANKS to @luzcypher and @pfunk for bringing this awesome contest to life.
Song name : wanita munafi versi reggea
Artist name : anjas09 original song
Main category : #openmic
Other category : #music #curation #minnowsunite #minnowsupport #sndbox #creativity #creative #contest #challeng #song #life #promo-steem #song #blog #steemitachievers #video #guitar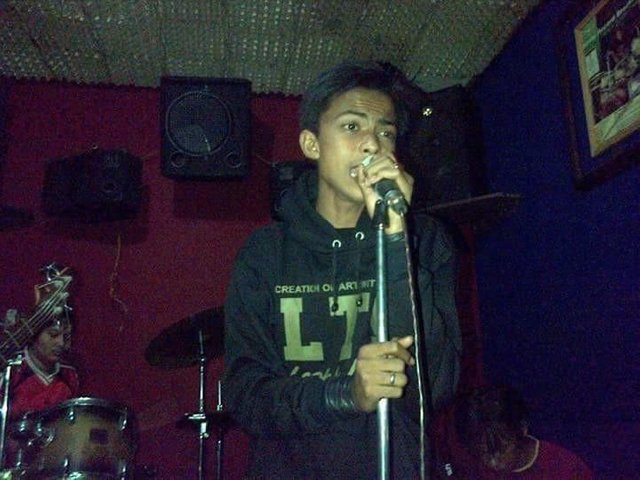 Lirik :
Versi indonesi ~
Hey kau wanita munafik
Jangan kau tutupi parasmu
Wajahmu memanglah cantik
Tapi mengapa otak tak maju
Dan kau wanita munafik
Banyak alasan tuk jauhiku
Seribu cara engkau rakit
Agar terus bisa bersamaku
Mulai memancing perasaan cinta
Kau pasang umpan wajah yang menggoda
Kau tutupi semua kesalahan
Kau putar cerita untuk berdusta
Kau pikir kau menarik (Oh, tidak)
Kau wanita munafik (Ya ya ya)
Kau pikir ku tertarik (Oh, tidak)
Kau wanita munafik (Ya ya ya)
Lirik :
Versi inggris ~
Hey you're a hypocrite
Do not cover your face
Your face is beautiful
But why the brain is not advanced
And you're a hypocrite
Lots of reasons for my long-distance ride
A thousand ways you raft
In order to continue to be with me
Starting to provoke feelings of love
You put on a tempting facial flirt
You cover up all the mistakes
You turn the story to lie
You think you're interesting (Oh, no)
You are a hypocrite (yes yes yes)
You think I'm interested (Oh, no)
You are a hypocrite (yes yes yes)
thanks for watching Dont forget upvote and follow @anjas09