Hi Steemians,
This is an effort to provide some information on Five selected famous personalities born on this day.
Courtesy of this information goes to onthisday.com, famousbirthdays.com and wikipedia.org and image source is mentioned under "Source" just below each image.
1. Günter Grass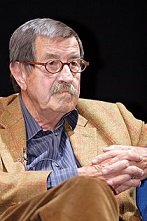 Source
Günter Grass was a German novelist, poet, playwright, graphic artist and sculptor who is considered as one of the greatest authors of all time.
His novels include The Tin Drum, Cat and Mouse, Dog Years, The Founder.
He won Nobel Prize in Literature in 1999 and many of his novels have been adapted as movies including the The Tin Drum.
Besides Nobel Prize, he also won Prince of Austurias Award, Georg Büchner Prize.

2. Jacques Kallis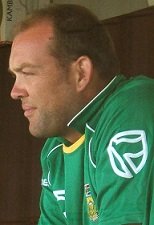 Source
Jacques Kallis is a former South African cricket allrounder who is one of the greatest allrounders.
He captained South Africa in test and ODI formats and scored over 10K runs and took 250+ wickets in test and ODI formats and was the first allrounder to do so.
He is also among the few who have test average above 50.
He was one of the cricketers who were named Wisden Cricketers of the Year in 2013.

3. Hema Malini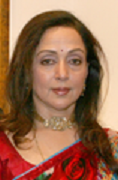 Source
Hema Malini is an Indian actress who mainly acted in Bollywood movies.
She has been part of some of the blockbuster movies like Sholay, Sitapur Ki Geeta, Jamai Raja, Kudrat.
She has been honoured with Padma Shri, fourth highest civilian honour, 2 Filmfare Awards.
She has been a well known dancer and has performed in many dance shows.

4. Oscar Wilde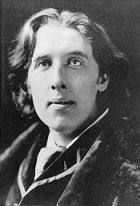 Source
Oscar Wilde was an Irish poet and playwright and was one of the popular playwrights of 1890's.
He was known for his novel The Picture of Dorian Gray and his epigrams and plays.
He was a prominent figure in Irish poetry.

5. Melissa Belote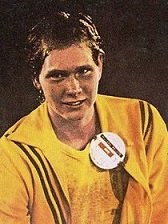 Source
Melissa Belote is an American former competition swimmer who is a 3 time Olympic champion.
She won 3 gold medals in 1972 Munich Olympics winning in 100 m backstroke, 200 m backstroke and 4 X 100 m medley relay.
She also won a gold and 2 silver in World Championships.
She has been inducted into International Swimming Hall of Fame in 1983.

Thanks for the votes, comments and resteems.
I am a proud member and supporter of below communities:

Do you use eSteem?
eSteem is a Mobile📱& PC💻 app. for Steem with great features. Also, you get Incentives posting through eSteem apps.
eSteem Spotlight; eSteem provides rewards for it top users in Leader Board with most Posts, Comments and Highest Earners.
---