Hi Steemians,
This is an effort to provide some information on Five selected famous personalities born on this day.
Courtesy of this information goes to onthisday.com, famousbirthdays.com and wikipedia.org and image source is mentioned under "Source" just below each image.
1. Summer Sanders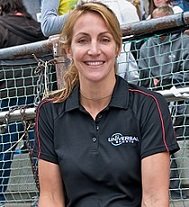 Source
Summer Sanders is an American former competition swimmer, Sports commentator, reporter and television show host as well as an actress.
She is a 4 time Olympic medal winner including 2 gold medals and one each of silver and bronze in 1992 Barcelona Olympics.
She use to participate in Medley events in 200 m, 400 m and 4 X 100 m events.
She has also won one each of gold, silver and bronze in 1991 World Championships.
She was the Swimming World American Swimmer of the Year in 1992.

2. Rudolf Virchow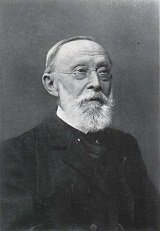 Source
Rudolf Virchow was a German physician, anthropologist and biologist who is known as Father of modern pathology.
He is regarded as founder of social medicine and veterinary pathology.
He was also known by a nick name of Pope of medicine by his colleagues.
He was the first to describe and name the diseases leukemia, chordoma, ochronosis, thrombosis.
He was a foreign member of Royal Swedish Academy of Sciences and was honoured with Copley Medal.

3. Ian Thorpe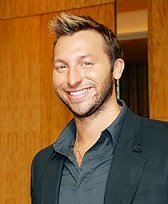 Source
Ian Thorpe is a retired Australian swimmer and winner of 9 Olympic medals.
He won 5 gold medals, 3 silver medals and a bronze across 2000 Sydney and 2004 Athens Olympics.
He use to participate mainly in freestyle, backstroke and individual medley events.
He was a record 4 times Swimming World Swimmer of the Year.
He also won 11 gold, 1 silver and a bronze medal in World Championships.

4. Margaret Thatcher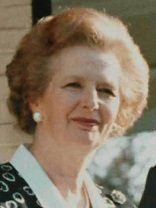 Source
Margaret Thatcher was a British statesman and Prime Minister of UK from 1979 to 1990 and was longest serving British Prime Minister of twentieth century.
She is known as Iron Lady because of her uncompromising politics and leadership.
She was known for introduction of many economic policies to overcome unemployment and recession of during her time as PM.
She was made Baroness Thatcher of Kesteven in Lincolnshire.
She was made a Fellow of Royal Society and won Presidential Medal of Freedom.

5. Pyrros Dimas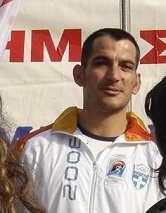 Source
Pyrros Dimas is a Greek former weightlifter and current director of USA Weightlifting.
He participated in 1992 Barcelona, 1996 Atlanta, 2000 Sydney and 2004 Athens Olympics winning 3 gold medals and a bronze.
His medals tally in World Championships stands at 3 golds and a silver.
He was flag bearer for Greece at 2004 Athens Olympics.

Thanks for the votes, comments and resteems.
I am a proud member and supporter of below communities:

Do you use eSteem?
eSteem is a Mobile📱& PC💻 app. for Steem with great features. Also, you get Incentives posting through eSteem apps.
eSteem Spotlight; eSteem provides rewards for it top users in Leader Board with most Posts, Comments and Highest Earners.
---