Hi Steemians,
This is an effort to provide some information on Five selected famous personalities born on this day.
Courtesy of this information goes to onthisday.com, famousbirthdays.com and wikipedia.org and image source is mentioned under "Source" just below each image.
1. Colin Firth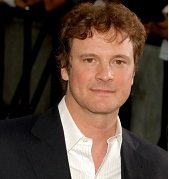 Source
Colin Firth is an English actor who is a winner of many awards including Academy Award.
He has acted in movies like Bridget Jone's Diary, The English Patient, Shakespeare in Love, Kingsman: The Secret Service, Kingsman: The Golden Circle.
His films have grossed over 3 billion worldwide and he was made a Freeman of the City of London.
He has won an Academy Award for Best Actor (for movie The King's Speech), a Golden Globe Award, 2 BAFTA Awards, 3 Screen Actors Guild Awards.
He has a star on Hollywood Walk of Fame.

2. Ghada Shouaa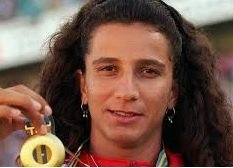 Source
Ghada Shouaa is a Syrian retired athlete who use to participate in Heptathlon events.
She was part of 1996 Atlanta Olympic and became the first and only Syrian athlete to win a gold medal in Heptathlon event.
She has been part of World Championships as well as Asian Championships and has won a gold and a bronze medal in World Championships and a gold and a silver in Asian Championships all in Heptathlon event.
She held the sporting position of Women's Heptathlon Best Year Performance in 1995-96 calendar year.

3. Arnold Palmer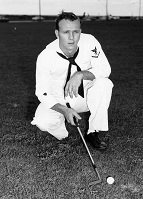 Source
Arnold Palmer was an American professional golfer who is considered as one of the greatest players in the history of the game.
He is also regarded as the first superstar of the sport's television age.
He was a winner of Masters Tournament 4 times, US Open once, The Open Championship 2 times.
He won a total of 95 professional trophies and 7 majors as mentioned above.
He was inducted into World Golf Hall of Fame in 1974 and was a winner of Presidential Medal of Freedom in 2004.

4. Mary Oliver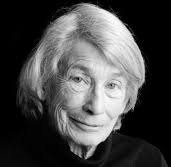 Source
Mary Oliver is an American poet who is described by The New York Times as far and away, this country's best selling poet.
Her works on non-fictions include A Poetry Handbook, Long Life, Upstream.
Some of her poem collections include White Pine, Winter Hours, Dream Work, Twelve Moons.
She is a winner of Pulitzer Prize for Poetry, National Book Award, Shelley Memorial Award and won Guggenheim Foundation Fellowship in 1980.

5. Gustavo Kuerten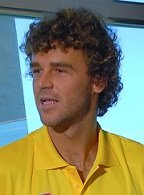 Source
Gustavo Kuerten is an retired Brazilian professional tennis player who is former World no. 1 ATP player.
He won 3 grand slam singles titles at French Open for years 1997, 2000 and 2001 and in total, he won 20 ATP singles titles and 8 doubles titles.
He was the torch bearer at 2016 Rio Olympics and has been inducted into International Tennis Hall of Fame in 2012.
He was Brazilian Sportsman of the Year in 1999 and 2000.

Thanks for the votes, comments and resteems.
I am a proud member and supporter of below communities:

Do you use eSteem?
eSteem is a Mobile📱& PC💻 app. for Steem with great features. Also, you get Incentives posting through eSteem apps.
eSteem Spotlight; eSteem provides rewards for it top users in Leader Board with most Posts, Comments and Highest Earners.
---