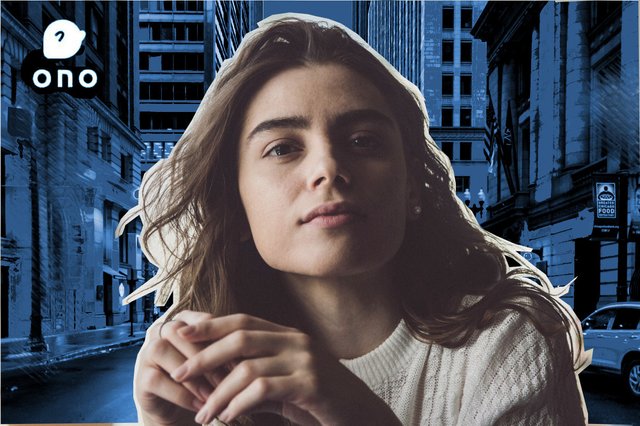 A few months ago, I stumbled onto a small article in PRNewswire about the ONO social network.
When I find some blockchain project that interests me, I usually dig until my curiosity has been satisfied, or until I find some scammy aspect of the project, at which point, I ditch it.
With ONO, I just never stopped digging, researching and sharing what I had found.
Now I've been working with the ONO core team for a few months, and it has been a wild ride so far, with language barriers (I don't speak Chinese), opposite time zones (my mornings are nights in Beijing, China) and cultural differences. But ONO has opened to my eyes to possibilities and visionary leadership.
Founder and CEO, Ke Xu is building ONO for users, and this mission is one I also believe in 100%. Most CEOs and heads of companies are motivated by the wrong things. Not Ke. Not me. My main mission is and has been to help as many people as possible get free through new knowledge and cutting-edge tools.
And what do I mean by "free" anyway?
I was a wage slave for more years than I care to count. And I had it pretty good, actually. Most people on the planet don't have a chance in hell. People in failed governments, people who don't believe that they possess anything of value inside of themselves, people who are led by fear instead of conviction.
I have found talented people all over the world who are not getting any compensation for what they create. Their voices get drowned out by clickbait garbage, due to centralized algorithms and inefficient mechanisms. To be honest, I have known for several years now that the current advertising system is broken.
People deserve better than having their data up for sale to the highest bidder. I think it's safe to say that a radically different model is about to disrupt the broken ad model of Facebook and other centralized platforms.
Even though the ONO dApp is not out yet, I have to admit that ONO's white paper shows striking intelligence, technical expertise and above all, a mission I can actually get behind: building a social media platform that doesn't sell users data, and which is actually designed with users as its first priority.
The international version of ONO will be launched on June 25, 2018 and will use an invitation code system.
Only those who get an invite code will be allowed in to help build the ONO ecosystem. ONO is not a copy of any existing social platform because ONO is decentralized. ONO does not need to collect users' data because ONO doesn't sell users data.
If you would like to become an early adopter in ONO, you can sign up for an invitation code: https://www.ono.chat/en/invite/index.html
Early adopters in ONO are valuable because they will be providing the ONO developers with helpful feedback about the ONO dApp, helping the technology get better. The ONO dApp is still in beta, so early adopters will be critical in helping the ONO social network grow. If you'd like to get into ONO on the ground floor, you can sign up to get an invite code. There will be a limited number of early beta users in the ONO social Network. Your code will be emailed to you once the ONO dApp is launched, June 25, 2018.
Some common questions regarding this pre-registration form:
Q: When will I get the invitation code after I submit my email?
A: You will be emailed your ONO invitation code after the June 25, 2018 ONO dApp launch.
Q: My email didn't work in the submission form, what should I do now?
A: Go the the English ONO Telegram channel, take a screenshot of the issue, post this screenshot and tag @stellabelle to get this resolved.
ONO Telegram channel link: https://t.me/ONOUS
Any other questions you may have regarding the invitation code or anything else, visit the ONO English Telegram channel where there are ONO volunteers ready to help you: https://t.me/ONOUS
What is the ONO social network?
The ONO social network is a free, decentralized social network that rewards its users with ONOTs. The ONO dApp is very user-friendly and no prior knowledge of blockchain is required. Decentralized means that users have voting rights, and will have full control over their content. Users are ONO's number one priority and users help build ONO. ONO is being built upon the EOS.IO software.
About the Author:
Stellabelle is the author of one book, Un-Crap Your Life: Navigating Life's Crappiest Situations
She's the founder of the crypto artist collective, @slothicorn. She is also now working as the Leader of International Operations at ONO.
This article was originally published on Medium