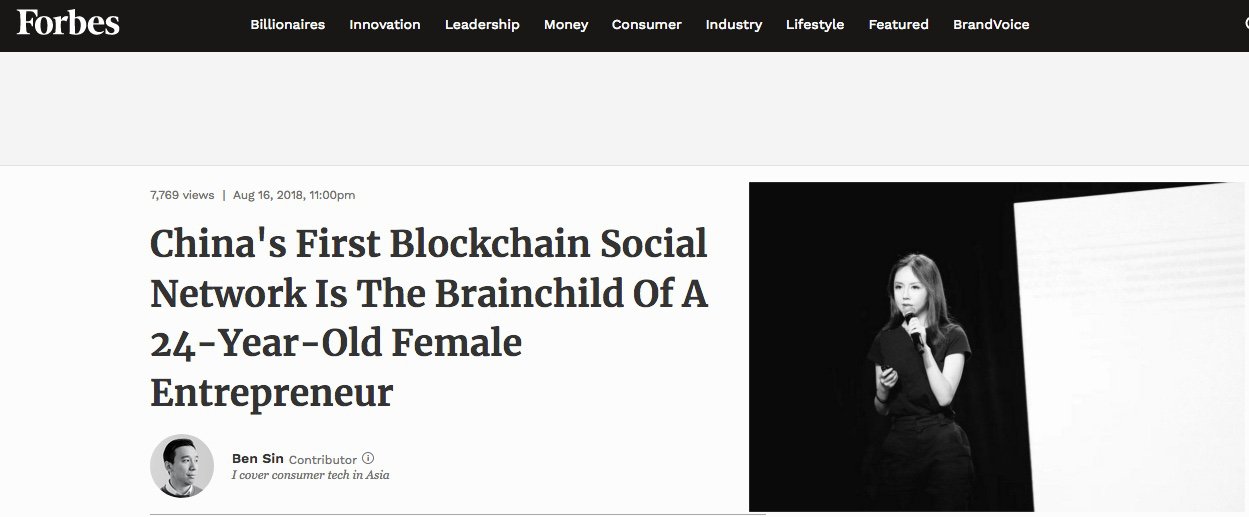 Forbes wrote a story about ONO's founder and CEO, Ke Xu, so check out the entire article here:
https://www.forbes.com/sites/bensin/2018/08/16/chinas-first-blockchain-social-network-is-the-brainchild-of-a-24-year-old-female-poker-player/#29a1c1ae6dee
Ben Sin, the contributing writer covered many new aspects of Ke Xu's background in this article including:
"At the peak of her Bitcoin days, Xu says she had over 50,000 units of the currency. She eventually cashed out 20,000 Bitcoins in 2014 at $240 per unit, which came out to around $4.8 million." -Forbes
Check out the full article and let us know what you think in the comments. Thanks to Forbes for covering our story, this is an exciting day for us!
Thanks for your continued support,
ONO Team
Connect With ONO:
Official website: https://www.ono.chat