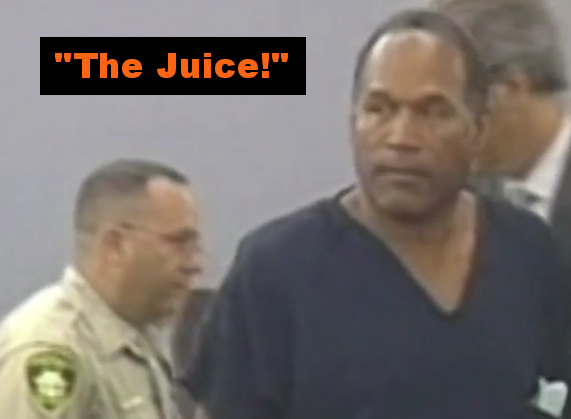 OJ Simpson will have a parole hearing this week.
Seems OJ has been a model prisoner and has a good chance to be freed this year, as he just "celebrated" his 70th birthday on July 9th.
Remember - OJ got away with a double murder, but is currently serving time for holding people hostage during a bungled attempt to recover some of his junky OJ memorabilia that was being peddled out of a Las Vegas hotel room.
For those who know (or believe) that OJ was really guilty of killing his ex-wive Nicole Brown Simpson and Nicole's friend Ron Goldman, the Las Vegas conviction was kind of like a consolation prize. But now, we hear that the Juice might be Loose - again!
And speaking of Vegas, if OJ is paroled, maybe someone should setup a pool to bet on when OJ will be arrested again.
Certainly OJ misses his fans out in public. He misses the women, the alcohol, the cigars - the party life. Even at 70, I think OJ is up to it!