INTRODUCING THE OIL AND GAS HUB : BRINGING THE OIL INDUSTRY TO YOUR REACH

source
---
The oil and gas industry happens to be a great driver in the world today and it has impacted the world on a great extent. This industry happens to play a very key and vital role in supply energy and power for man's daily use. Almost every phase of our lives need the oil and gas industry (products) to strive. The large companies/industry, the medium and small scale businesses, at home and in offices, we discover that we cannot completely do without the Oil and Gas Industry because it seems to be the pivotal part in the world today. The usefulness and benefits of the Oil and Gas Industry spans through quite a number of areas, which makes this industry stand out.
---
The Oil and Gas Hub is an initiative and project of a young, ambitious and vibrant soon-to-be certified Petroleum Engineer with the name Ndianabasi Tom (@liltom002). The push and drive for this project came as result of providing certain remedies to problems we currently face and see today. Many people happen to be consumers of products from the Oil and Gas Industry and sometimes, they do not know how well to use these products, they use it carelessly and haphazardly not paying attention to the risk(s) that could arise from the misuse and mismanagement of some Petroleum products like the PMS, DPK and AGO (Petrol, Kerosene and Diesel). Many people have lost their lives and some sustain lasting injuries due to the wrong use, maintenance and mismanagement of these products. Owing to this reasons and many more, the need for educating people with respect to the Oil and Gas Industry arose and that is what this project is set out to accomplish.
---
GOALS
---
The Oil and Gas Hub will be focused on educating us about the oil and gas Industry, thereby giving many a general overview as well as well the in-depth knowledge concerning certain subject matters in the profession. News, updates as well as opportunities available in the Petroleum Industry will be shared here with the hope that it will be useful to many. The Hub wishes to create and build a network/society of Petroleum Engineers to foster dissemination of ideas.
---
The hub will also be available for students studying Petroleum Engineering to interact. We do hope that the hub will bring both teachers, experts, Young Professionals(YPs) and students in the Oil and Gas Industry together so as to interact, share ideas and also learn from each other. Through the Oil and Gas Hub, network building is expected to be achieved. No one can completely succeed alone as we all know, at some point in life, we all need each other. More so, this project wishes to open us to other sources of energy so as to reduce too much dependency on Oil and Gas.
---
Feel free to be a part of this project and together we will sensitize many with respect to the Petroleum Engineering profession. Fellows from all other Engineering professions are welcomed to be a part of us. We see that the Oil and Gas Industry provides room for almost every other Engineering profession and this makes it the noblest of them all.
---
If you would love to be a part of this project, feel free to reach out to us. Your contributions, suggestions and ideas will be highly welcomed. Your supports are welcomed and we will be pleased to have you support this project.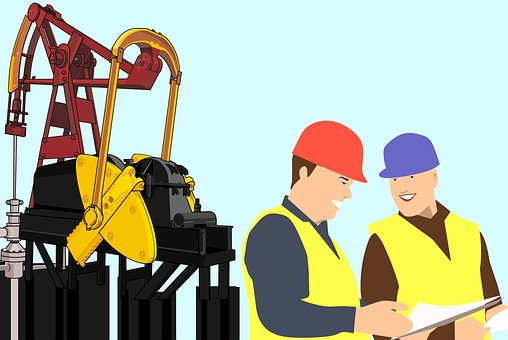 source
---
CONTACT US:
TELEGRAM: https://t.me/Liltom
DISCORD ID: liltom#1440
---
VISIT THIS BLOG FOR MORE INFORMATION AND UPDATES.
---
TALK OIL AND GAS!!!!