Scheer blasted Blanchet for his talk about western oil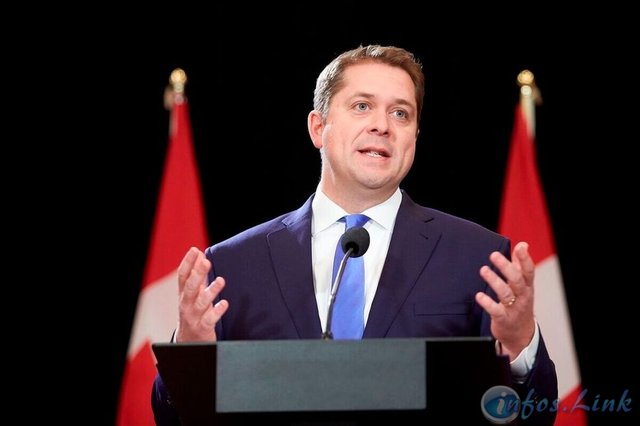 Conservative leader Andrew Scheer accuses Bloc Québécois leader Yves-François Blanchet of "insulting and misleading" remarks about Western Canada and reiterating Prime Minister Justin Trudeau's "petty rhetoric" .
"His hypocrisy and double-talk are staggering," Scheer pleaded Thursday in a written statement, arguing that Quebec is benefiting from revenues generated in the Prairie Provinces through Equalization.
On Wednesday, Blanchet said he struggled with sympathy for the Western independence movement, commonly known as "Wexit", because of the "obsession" of many Albertans and Saskatchewanians to increase oil extraction.
"If they were trying to create a green state in Western Canada, I might have been tempted to help them. If they try to create an oil state, they can not expect support from us, "he said.
Mr. Blanchet's comments sparked the ire of Alberta Prime Minister Jason Kenney. Mr. Scheer, who is a member of Parliament from Saskatchewan, joined the critics' group in arguing that the difficult economic situation facing Canadians in the west is very real.
The Conservative leader believes that the Bloc leader falls into the same types of speeches as Liberal leader Justin Trudeau and thus creates division.
"Trudeau demonizes energy workers, puts hundreds of thousands out of work, and says around the world he wants to phase out Canada's energy sector," said Scheer.