BBQing a steak anywhere is kind of like off grid. It counts!!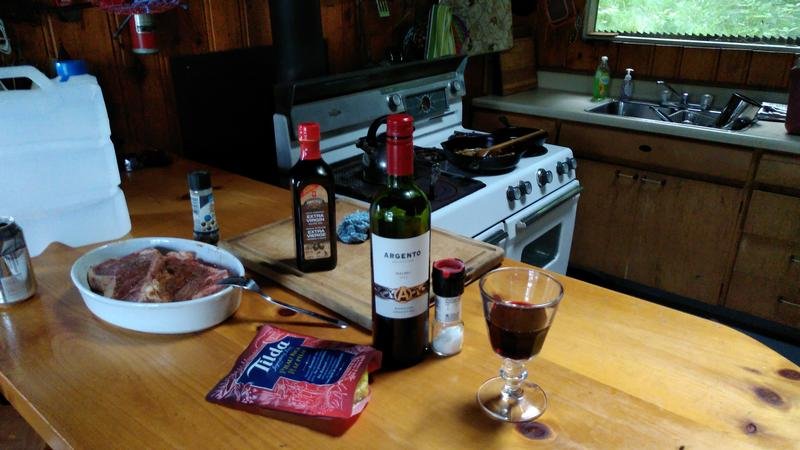 Add some season rice, potaoe salad and fried fresh mushrooms and onions and you've got your self a meal. This old stove is both wood and gas powered all in one, what a great idea for those with electricity. If you run out of gas you can use the wood, if you are too lazy to fetch wood than you got gas. Wow, the future is great.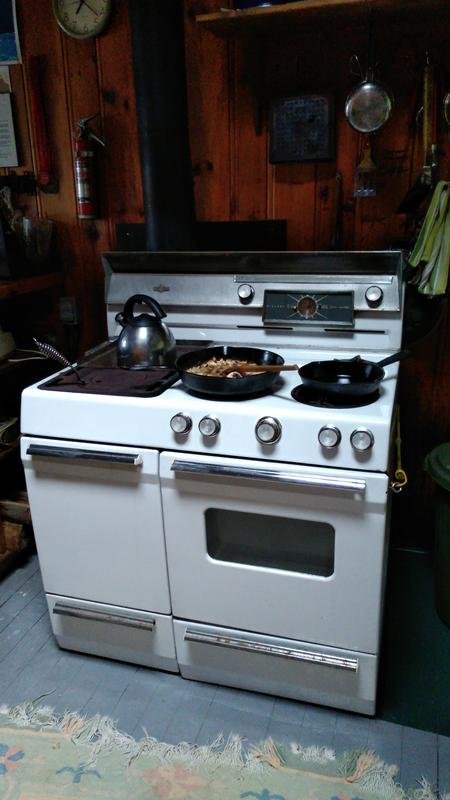 It even has an oven heated by wood though I don't recommend it unless you are and expert baker. The heat is always the exact same temperature so you reely need to pay attention and know what your baking. Still, with some practice I'm sure it becomes a great option for off grid baking.
Those fresh fried mushrooms and onions.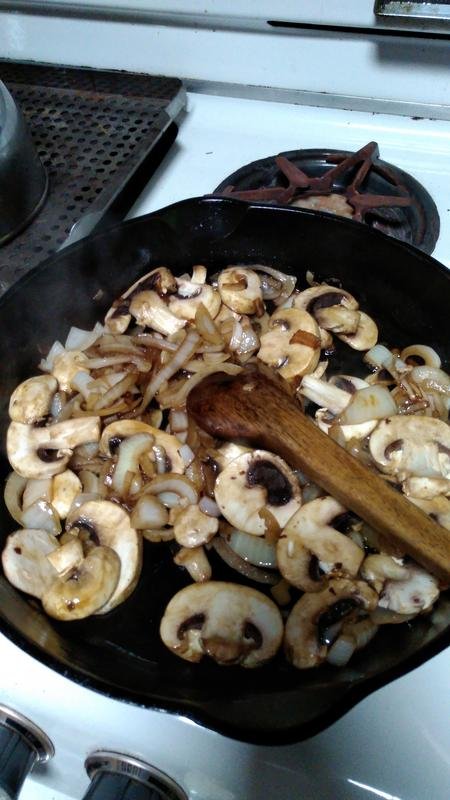 Put everything together on a plate and dig in.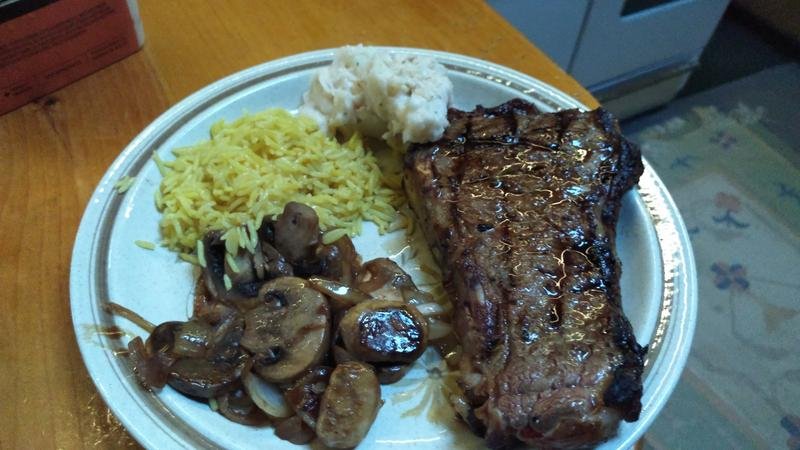 Well, whatever it is your eating waking up to this view and tranquility will make any meal even tastier. Promise.