Accessing Steem interface has been really easy for us due to the dapps of Steem Blockchain. While accessing all the contents of STEEM Blockchain in one place few dapps are really good for it and as of today's review I would like to give some opinion for the BUSY.ORG
---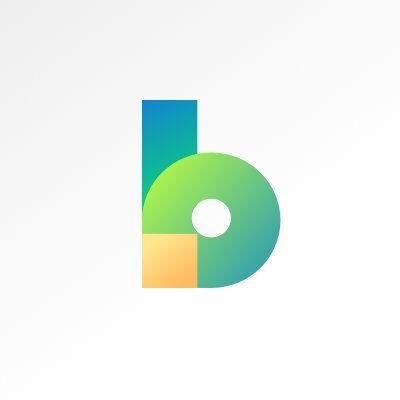 ---
Official link: https://busy.org/
Discord link: Invite
State of the Dapps : Link
---
Busy.org is one of the best site for Seem users, not only the UI is different but quite improved compared to Steemit.com. While there are some additional features which makes busy.org a little different & unique compared to steemit.com. On Busy.org you can access all the contents across the Steem Platform and from my point of view you can even call it the HUB where you can access whatever content you want (Like Dtube,Steemhunt they only show their site's content ) It is currently in 3rd position in state of the Dapps steem, social list.
---
After going to the official site this is the homepage that a user will be greeted upon. Now log in with the top right corner and after that you can sign in with your owner, active key or master password using Steemconnect.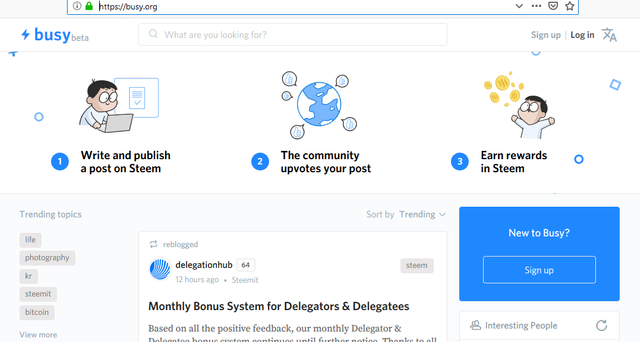 ---
The UI is interesting to look upon and gives a prime look for a user so as far as it seems and as it seen there are few additional features such as the suggestion of users to follow which makes it interesting and if the user wants to write a quick post than the option is there as well.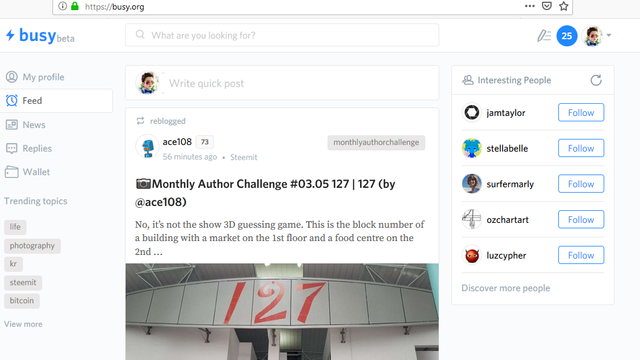 ---
The next thing that will attract your attention is the "Notification bar" .Where you will get notified by for your steem activities. It is just beside the thumbnail of yours in the "bell" sign.
---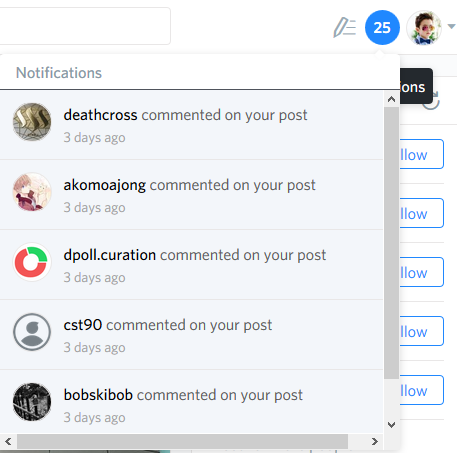 ---
There are a lot of additional settings for a user especially new users, they can get benefited from it. After clicking it you will get to the next page.
---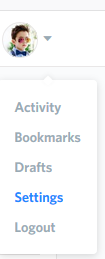 ---
In the given page you will get few settings which re only available in budy.org such as the Voting slider. Which a user can get only after 500SP but due to this feature any user can get the voting slider even if the user does not have 500 Sp which really gives some support in VP for user. In addition to that the language can be supported as well. So 40 languages are currently supported in the DApp change according to that. The very anticipated the Night Mode is also available. There is an option for Bookmark as well. While once you create a post there is a draft option as well where simultaneous drafts can be saved. You can even get your activity seen for your account in the "Activity" section. In addition to that if you post via "Busy.org" and use the busy tag than the user will get an upvote from busy bot, the amount depends on the followers SP that are following you.
---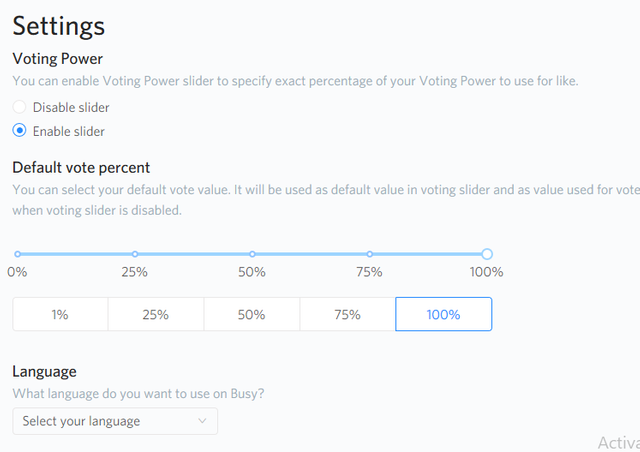 ---
Cons of using the DApp
While for now few things are indeed in place but as of now as they are offering many kind of updates in addition to that if the team can integrate a translation button on the site it would be rally useful for content creators to go through other contents of their followers. The thumbnail are too much big and unlike steemit.com it costs too much space which makes a user to scroll much and in times it becomes really annoying but it is understandable with the features integrated in it.
---
Conclusion :
As of now busy.org is the best option for new/old users and with all the features it can really give a very much plus point for a user to have their user experience to the best possible outcome.
---
I would give it a 4.5 Star out of ,5 for all the features that is giving to its users.
---
---
This is a review of the a dapp, an initiative taken by @oracle-d The "Review a Social DApp" Contest! follow @oracle-d.tasks for future tasks.