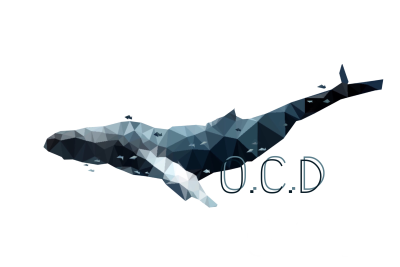 O.C.D (Operation Curation & Decentralization) was born two years ago with one main focus on the Steem blockchain: Curate and help with a fair stake distribution on the platform.
We began to push this objective with the @OCD project (Operation Curation Delegation) to distribute the reward pool among High Quality content creators by giving high votes and rewarding authors through a rigorous curation process operated by an experienced team. In these two years, we have supported thousands of users posting in ten languages and distributed tens of thousands of Steem among them.
After the bid-bots became popular we launched @OCDB (Operation curation Bot). The first 100% non-profit distribution bot available only to whitelisted authors. By distributing among the delegators all the liquid steem sent to the bot and also the curation rewards and, at the same time ensuring that the post authors always get a profit - as long as the market isn't too volatile - we kept striving for stake distribution.
We know we need more users to join the Steem Blockchain, which is exactly why @steemonboarding was created and we are already coming up with ways to help the platform reach mass adoption and at the same time, support these new accounts via curation and thus, continuing on the path for Stake distribution.
Recently, a big part of the stake holders have decided to back @ocd-witness and we are currently among the top 20 witnesses.
First of all, thank you very much for your trust and support, we really appreciate this big signal that so far, we are going in the correct direction as a community focused witness.
Our rewards as witness have taken a huge boost. The witness team has a long term vested Steem mindset, so we are not planning on powering down these rewards in the near future, except for a small percentage which will help us cover costs.
@OSD - Operation Slider Delegation
Instead of only using these witness rewards we are generating for curation with OCD and thus helping the stake distribution, we have decided to empower long term thinking, high quality content creators who are new and have little Steem Power but have proven they trust, are committed and most importantly, give value to the Steem Community.
We will pick five users per week to receive a delegation from our witness so they get enough SP delegation to enable their Voting Slider, being able to curate content in a more effective way and increasing engagement by being able to cast more votes daily and contributing themselves to the stake distribution among other users in the platform.
This delegation will stay with the users as long as they don't power down and they post at least 3 times a week, among other smaller details. These users will also receive direct support on their posts from our witness account and the personal accounts of @acidyo and @anomadsoul to help them reach the slider level, then once they get there we take in new users. In a combined effort this will lead to one of the fastest and ways of creating minnows this platform has ever seen before.
This means that every week we will have a fixed amount of 5 new users getting this delegation plus a variable amount of users graduating from the program, opening spots for more people to receive a delegation.
Know that if you decide to delegate to @ocd-witness, the stake will only be used for this purpose.
Next Sunday we will announce the first group of users that will be part of the first Operation Slider Delegation. for transparency purposes, every Sunday we will post an update on the project and once a month we will include some statistics and KPIs.
Thanks for reading and supporting OCD throughout the years, we're looking forward to see more minnows on Steem than ever before.