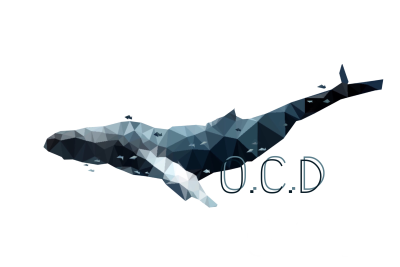 OCD DAILY - Issue #403
Welcome to the 403rd issue of @OCD Daily!
Issue #403 highlights content from nine (9) Steemit Content Creators! The OCD team continues its search throughout Steemit to find you the undervalued gems, as provided by relatively new users.
Today our curators found nine (9) new pieces of original content! We strive to find works that are created by newer Steemit users, that may not have the audience with which to share their quality content. @OCD strives to help provide that audience and intends to showcase Steemit users who put in the extra effort to create creative, original content.
The @OCD nomination process
A curator will FIND a piece of work (typically from newer users). Within 24 hours that piece has been submitted from the curator to the @OCD team, curator votes are tallied, and the pieces with the most votes are included in the compilation.
We encourage you to visit these blogs and show these great Steemians your support and encouragement.
If you enjoyed their work, give them a Follow or maybe even say Hello!
All of the content chosen by our curators is undervalued, but there is always one piece that rises to the top. That piece is universally appreciated and valued by our curators making it OCD's Top Nomination of the Day.
---


Our top nomination of the day is from @wanderein
@wanderein is taking us to Port Barton in the Philippines. When you think of Phillipines it may be crowds and buildings everywhere but this place is totally opposite. You can explorer the port or go to different islands to explorer further. @wanderein went to 6 spots on her tour which she highly recommends joining and get taken to see the best of the port and surroundings not to mention have some yummy food. Great photos and detailed post with all the info you need to enjoy your visit.
Curated by @Travelgirl
Port Barton, Palawan: The Secret (Paradise) is Out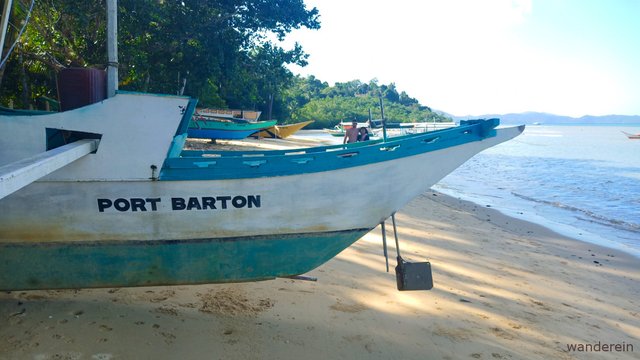 ---


Our next nomination of the day is from @unipsycho
Heaven is a place on Earth. @unipsycho takes us to Carnarvon lake with amazing scenery. Deep blue and turquoise water, rocks, trees and endless sky all in one photo. These photos are just amazing!

Curated by @svemirac
Rocky Mountains Backcountry - Lake Carnarvon - part 3📷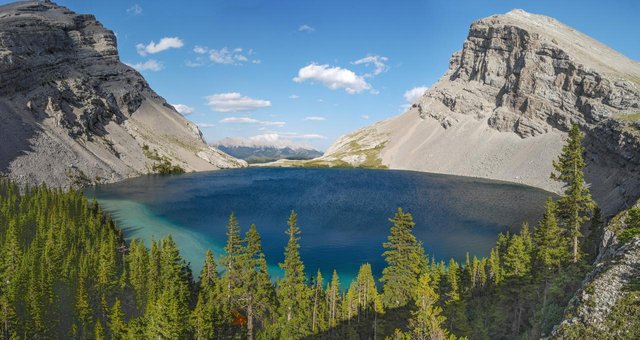 ---


Our next nomination of the day is from @oheyo
On the US/Canada border lies the Thousand Islands Region - with actually almost double that amount of islands it's a region where you can spend a lot of time enjoying gorgeous surroundings. @oheyo was smart and did just that: and with a lot of gorgeous photos as a result! Can I have a glass of that Ice Wine please?
Curated by @soyrosa
Revisiting Memories: Photos from Our Visit To The Thousand Islands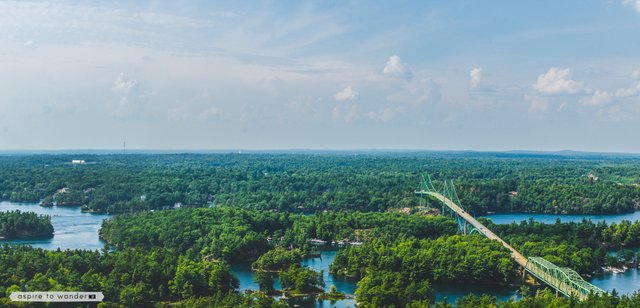 ---


Our next nomination of the day is from @singa
@singa shows some of his early artworks and explains his thoughts when he drew these works.
He painted a variety of different themes. You can see the obvious improvement from his paintings.
Curated by @catwomanteresa
📷 My art work: early work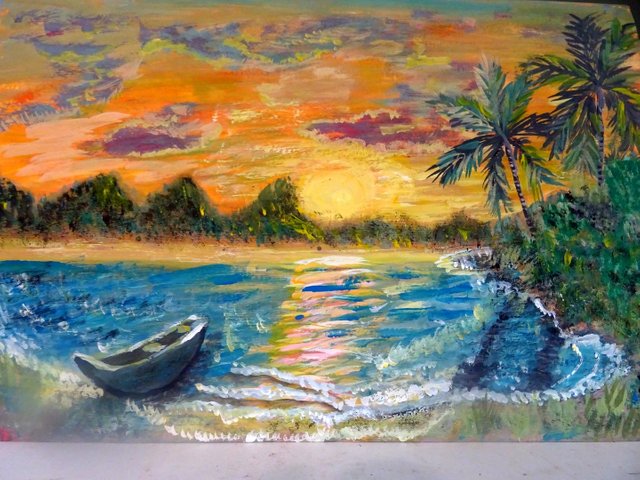 ---


Our next nomination of the day is from @ayushijain
@ayushijain is an artist and painting flowers isn't one of her strengths. She likes to push herself out of her comfort zone and in recent months has been practicing her floral creations. Sometimes she uses online artist as references and at other times, she will just let her creativity run free.
Curated by @livinguktaiwan
Everyday art practice - Flower Illustrations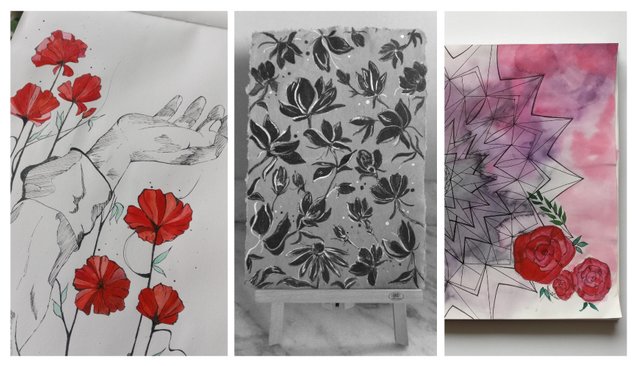 ---


Our next nomination of the day is from @gulia.peito
@gulia.peito shares an interesting piece of art done on a stone. The artist draws the cosmic sky using vibrant colors, and shares a detailed process along with pictures.
Curated by @jznsamuel
Cosmic stone. Drawing on the stone. Steb by step.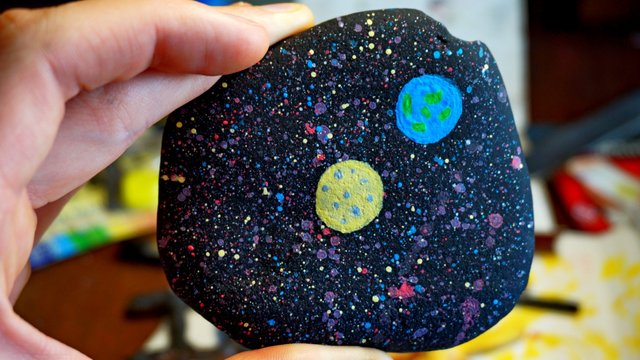 ---


Our next nomination of the day is from @eyedrip
Original character, designed and illustrated by @eyedrip :> The name is Z, and he's always up to some adventures, a boy full with stories! This post shows a completed illustration piece as well as colour palette studies and a video of the artist drawing the character on his iPad pro :>
Curated by @veryspider
"Z" in color! || Palette exploration ||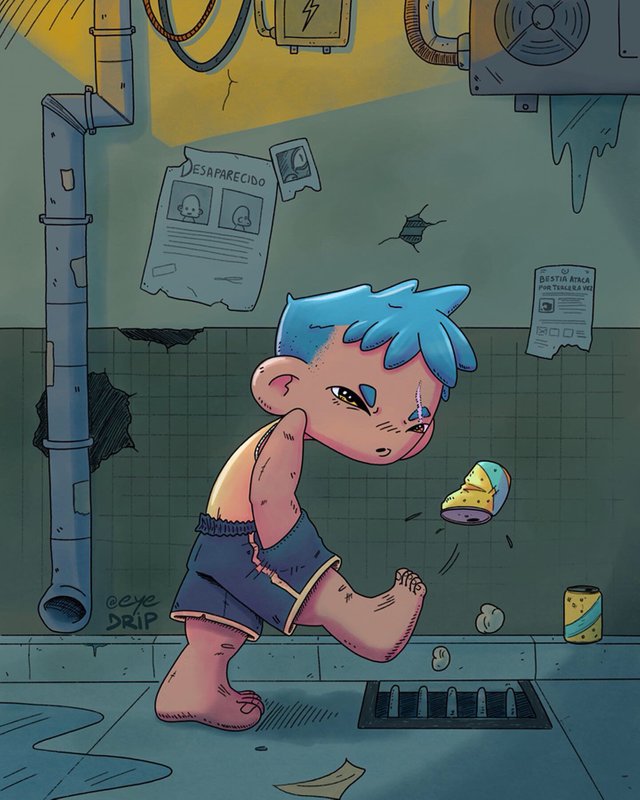 ---


Our next nomination of the day is from @creativetruth
@creativetruth shares shares some trials and tribulations he's had with his douglas fir bonsai that he's been working with. He has about 30 other bonsai trees he's either going to be writing about or has already written about so be sure to check some of them out.

Curated by @GnikSivart
Douglas Fir: A Twisted Turn on Classic Design [Bonsai]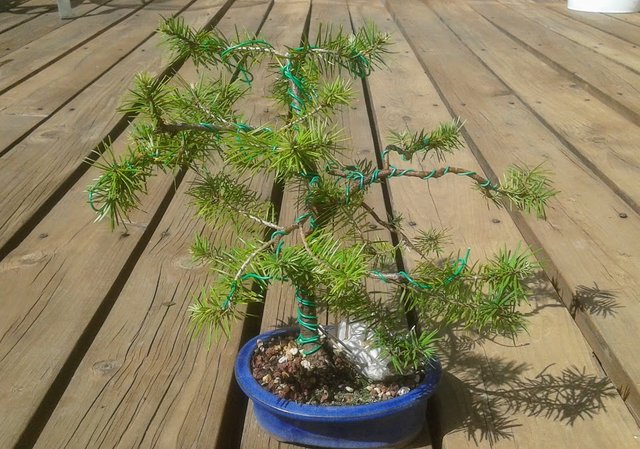 ---


Our final nomination of the day is from @moon32walker
If you played Subnautica, you know the feeling it gives you when you are almost drowning or some big monster fish wants to eat you in a bite. It is a great game and now it expanded a bit more. Dive into @moon32walker's post and check out what Subnautica Below Zero is offering to your gameplay. It's time to dive again, get your gear read and enjoy!

Curated by @whack.science
Subnautica Below Zero Early Access Impressions
---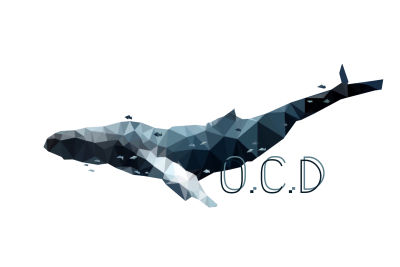 This concludes today's edition of the OCD Daily. We would like to congratulate the featured authors as well as those nominated.
We hope you were able to take away something different, fresh, and new from these posts, provided by the @ocd curators.
The OCD team would also like to thank those that strive to make a difference. As anyone can create a post but only some can create/build value.
Stop by tomorrow for another edition of OCD Daily!
Keep up the great work creating original content.
You never know when @ocd may be around :)
Today's post was authored by @svemirac
Know that your Resteem supports undervalued authors!



OCD Now Has a Steem Witness...
@OCD-Witness!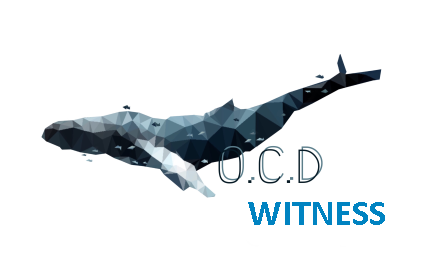 Read all about the new @OCD-Witness on @Acidyo's Announcement Post.
Whitelisted authors may use @ocdb - a non-profit distribution bot for whitelisted Steemians. Check our website for the whitelist, queue and delegation info.