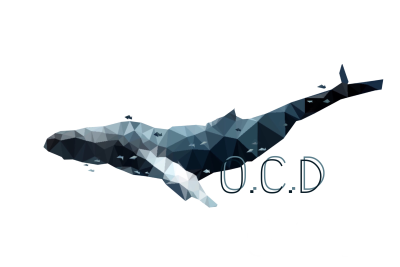 OCD DAILY - Issue #347
Welcome to the 347th issue of @OCD Daily!
Issue #347 highlights content from ten (10) Steem Content Creators! The OCD team continues its search throughout Steem to find you the undervalued gems, as provided by relatively new users.
Today our curators found ten (10) new pieces of original content! We strive to find works that are created by newer Steem users, that may not have the audience with which to share their quality content. @OCD strives to help provide that audience and intends to showcase Steem users who put in the extra effort to create creative, original content.
The @OCD nomination process
A curator will FIND a piece of work (typically from newer users). Within 24 hours that piece has been submitted from the curator to the @OCD team, curator votes are tallied, and the pieces with the most votes are included in the compilation.
We encourage you to visit these blogs and show these great Steemians your support and encouragement.
If you enjoyed their work, give them a Follow or maybe even say Hello!
All of the content chosen by our curators is undervalued, but there is always one piece that rises to the top. That piece is universally appreciated and valued by our curators making it OCD's Top Nomination of the Day.
---


Our top nomination of the day is from @craigcryptoking
I always find the inner workings of beekeeping fascinating. @craigcryptoking is a beekeeper in South Africa who is experiencing his first winter working with bees. Here he shares the extra steps it takes to extract the honey from the wax.

Curated by @randomwanderings
Winter Harvest!
---


Our next nomination of the day is from @creationofcare
Sometimes it is hard to find the perfect present for a friend's birthday so @creationofcare decided to make a belt bag for an upcoming birthday event. In this post, @creationofcare shared detailed step by step instructions and photos on how the belt bag was made. The finished product looked awesome!
Curated by @Travelgirl
Foraging Belt Bag DIY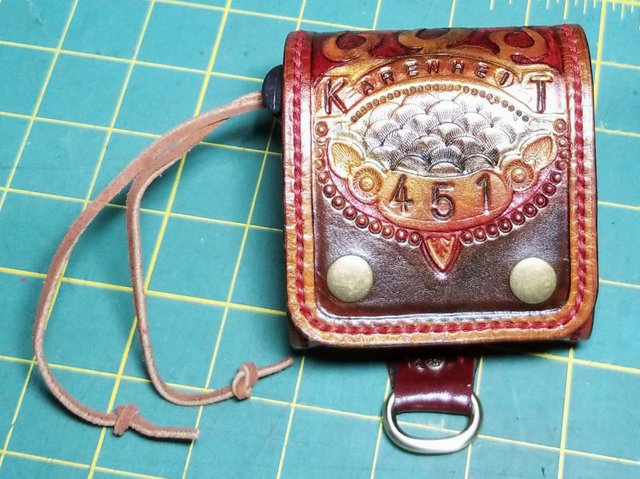 ---


Our next nomination of the day is from @jacuzzi
@jacuzzi is a circus owner and operator with a passion for drawing. In this blog, he shares an interesting illustration that combines the Koi fish and Sugar Skulls. Through the progress pictures, we get to see the detailed design being sketched and brought to life.
Curated by @jznsamuel
KOI and sugar skulls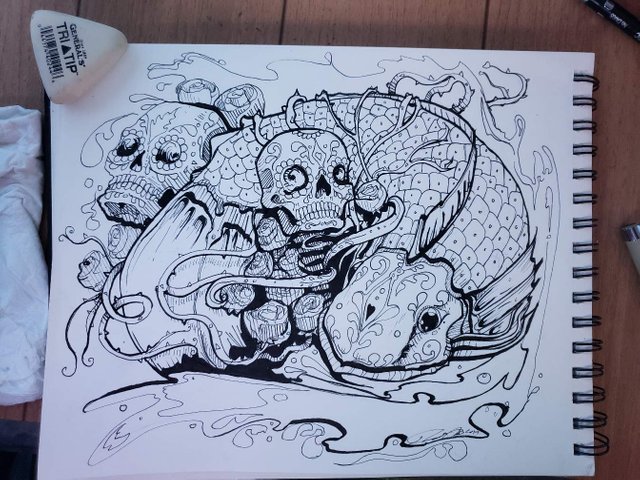 ---


Our next nomination of the day is from @dirkzett
@dirkzett is an observant traveler. This can be seen from this particular travel story where he notices mundane things but actually interesting. For instance, a bottle of beer is cheaper than a healthy meal. Also, the poorer the area the more powerful the music are. There's more than that, so discover interesting and unique things the author finds during his stay in one of village located in Cebu Philippines.
Curated by @macchiata
One last walk - Ein letzter Spaziergang - Eng/Deu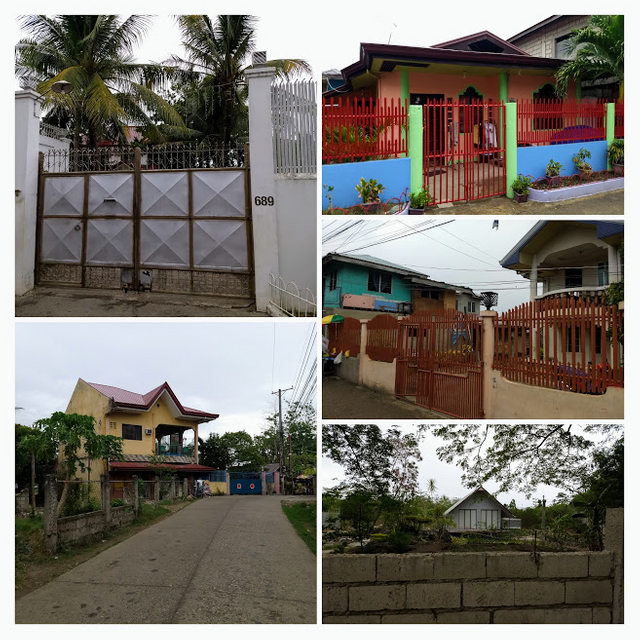 ---


Our next nomination of the day is from @qwerrie
Lots of Russians with tattoos (and without) at the same place, in this case Korkino lake. What could possible go wrong?
Joking aside, @qwerrie takes us to a family weekend trip to a lake near St.Pegersburg with some interesting and cute shots.
Curated by @svemirac
small trip to Korkino lake district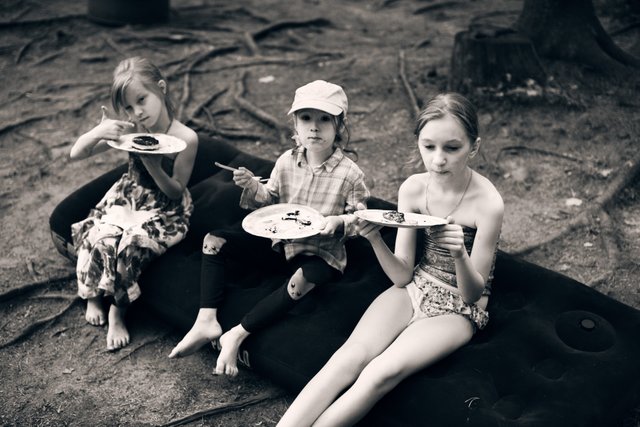 ---


Our next nomination of the day is from @richardfyates
@richardfyates shares about a book he recently read called SHOW YOUR WORK! 10 Ways To Share Your Creativity and Get Discovered. Richard really enjoyed the books and shares some parts that really hit home about how it's important to create what you're passionate about and to care more about the quality of your followers and not the number.
Curated by @GnikSivart
"Read a Damn Book – 146: Show Your Work!"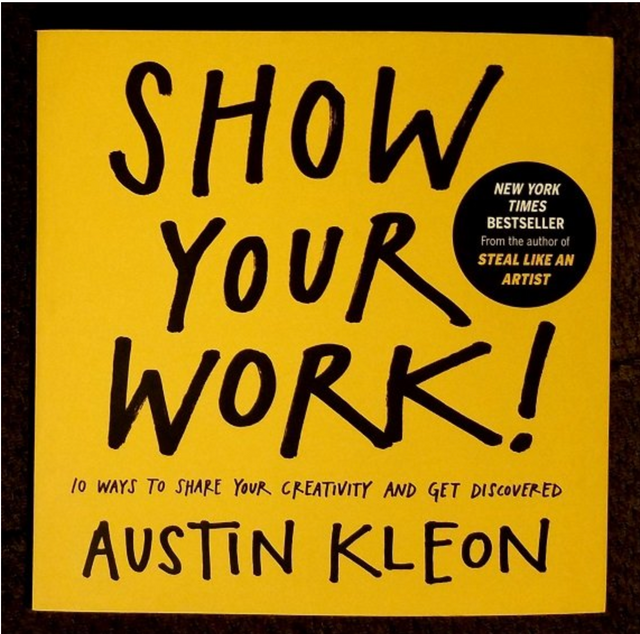 ---


Our next nomination of the day is from @svdsdragunov
"Prince" is a very cool character which @svdsdragunov is working on it now. His artwork is so delicate and creative. He draws so many details, such as the skull of the crown. I like the different patterns on his eyes which makes him more characteristic.
Curated by @catwomanteresa
"Prince" More Progress work on that piece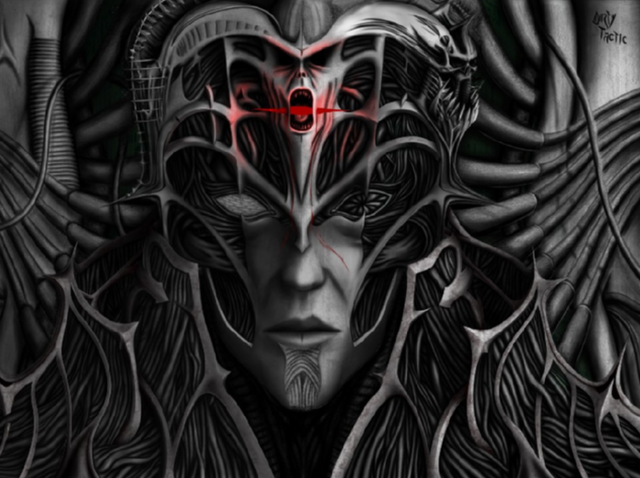 ---


Our next nomination of the day is from @dutybound
Dennis shows us how he edited his badass 3d model in photoshop to add more drama, making it look even more badass! I love how he was able to change the overall mood of the model. Those details are very impressive as well.
Curated by @hiddenblade
Phoenix... (The Progression Of A Portrait)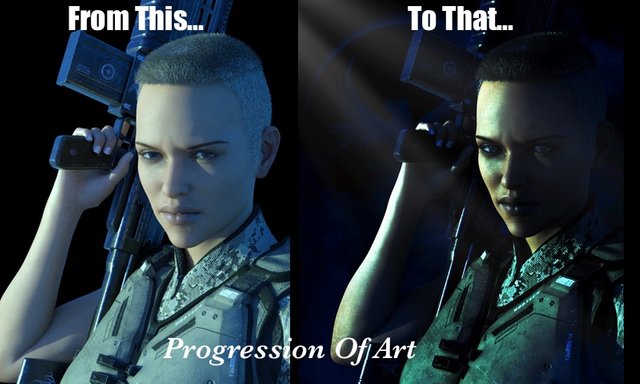 ---


Our next nomination of the day is from @aerozopher
@Aerozopher brings one of the highest quality of illustrations into Steemit with his well polished pieces, and here he shows off a gorgeous cyberpunk themed artwork, complete with step by step explanation! The portrait shows off a portrait of a futuristic worker, with deft texturing and lighting, which delivers a really atmospheric piece of a sci-fi setting in which someone is hard at work
Curated by @veryspider
cyberpunk worker (with process)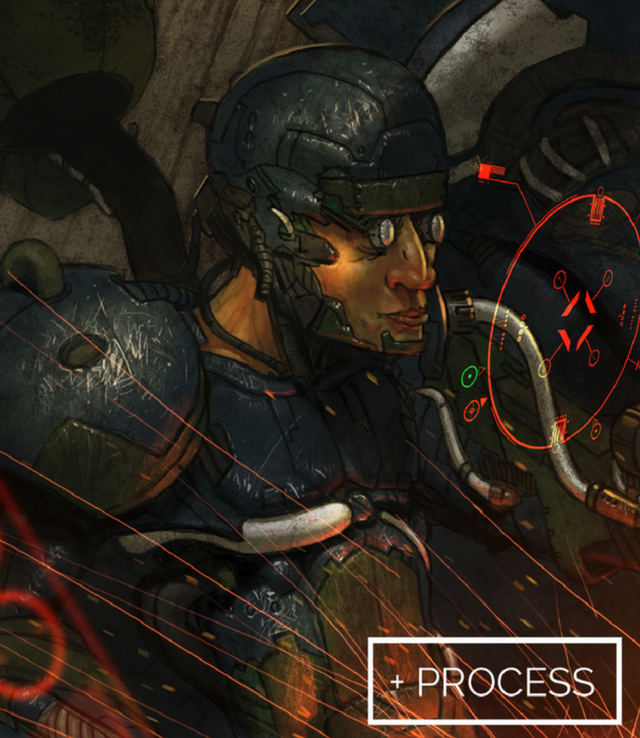 ---


Our final nomination of the day is from @vcclothing
@vcclothing posted about their visit to the Samurai museum in Tokyo. It is so informative that you feel like you've taken a flash lesson in Samurai history after you finished reading it. The post is very well written with lots of interesting information on the history of samurai, as well as some rather gruesome details on what happens when the sumarais are losing battle. Spoiler alert - not for the faint hearted! They finish their tour around the museum with a live samurai fight. That's not them fighting by the way, but they do get to try on some samurai costumes.
Curated by @livinguktaiwan
Samurai museum - Tokyo Japan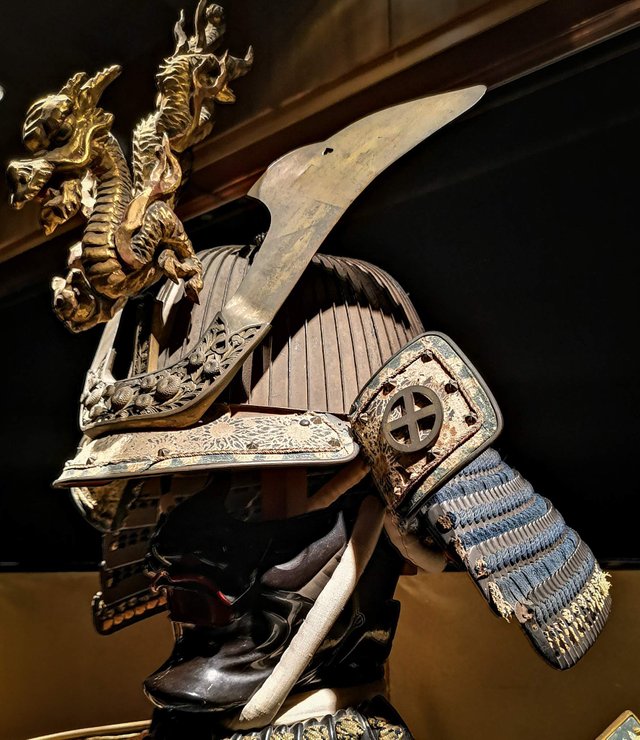 ---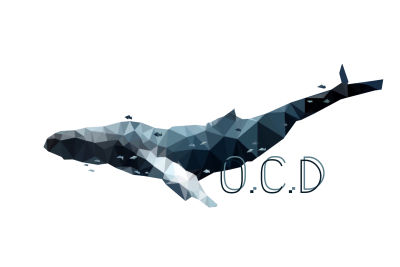 This concludes today's edition of the OCD Daily. We would like to congratulate the featured authors as well as those nominated.
We hope you were able to take away something different, fresh, and new from these posts, provided by the @ocd curators.
The OCD team would also like to thank those that strive to make a difference. As anyone can create a post but only some can create/build value.
Stop by tomorrow for another edition of OCD Daily!
Keep up the great work creating original content.
You never know when @ocd may be around :)
Today's post was authored by @Travelgirl
Know that your Resteem supports undervalued authors!



OCD Has a Steem Witness...
@OCD-Witness!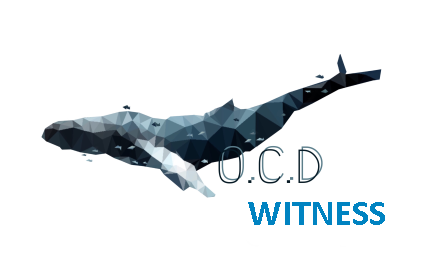 Read all about the new @OCD-Witness on @Acidyo's Announcement Post.
Whitelisted authors may use @ocdb - a non-profit distribution bot for whitelisted Steemians. Check our website for the whitelist, queue and delegation info.