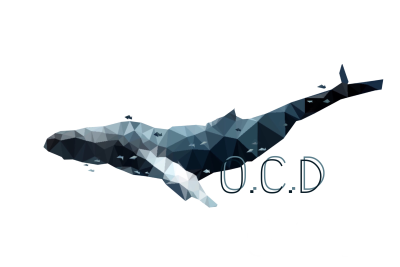 OCD DAILY - Issue #200
Welcome to the 200th issue of @OCD Daily!
Thank you to everyone for supporting and reading the @OCD Daily for the last 200 Issues!
Issue #200 highlights content from ten (10) Steemit Content Creators! The OCD team continues its search throughout Steemit to find you the undervalued gems, as provided by relatively new users.
Today our curators have discovered ten new pieces of original content to share with you! We strive to find works that are created by newer Steemit users, that may not have the audience with which to share their quality content. @OCD strives to help provide that audience, and intends to showcase Steemit users who put in the extra effort to create creative, original content.
The @OCD nomination process
A curator will FIND a piece of work (typically from newer users). Within 24 hours that piece has been submitted from the curator to the @OCD team, curator votes are tallied, and the pieces with the most votes are included in the compilation.
We encourage you to visit these blogs and show these great Steemians your support and encouragement.
If you enjoyed their work, give them a Follow or maybe even say Hello!
All of the content as chosen by our curators is undervalued, but there is always one piece that rises to the top. That piece is seen as universally appreciated and valued making it OCD's Top Nomination of the Day.
---


Our Top nomination for issue #200 came to use from author @suitcasemama, who comes to us from Thailand! This combination photography and travel post takes us to Cambodia, and features many wonderful images to help share the experience! The Temples and surrounding scenery is quite fascinating to look at! You can see the photos and read the story in the blog post below...
-curated by @jznsamuel
"Cambodia: Temples and Ruins that will make you want to go and see for yourself (Day 1 and 2)"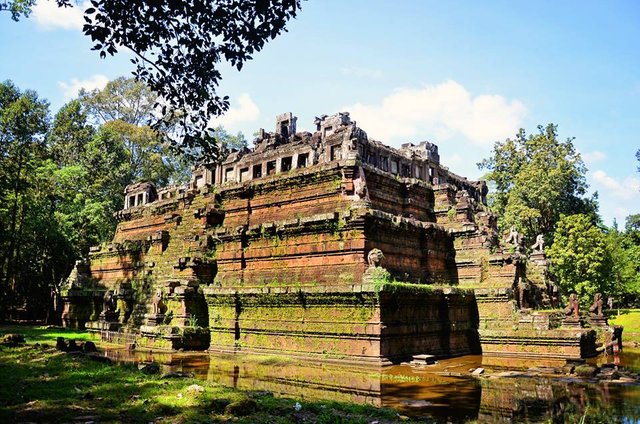 SOURCE
---


Our second nomination of the day is from the gaming enthusiast group, @viridiumgaming! This post is a game review of the video game called "Deep Sky Derelicts" which the author says has a sci-fi theme to it! The review shares many photos of the gameplay and details if you are interested in video games! Read the full review below...
-curated by @Saywha
"Game Review | Darkest Dungeon + Sci-Fi = Deep Sky Derelicts!"

SOURCE
---


We take you on another trip in this next travel themed post from author @carolynstahl, who recently traveled to Acapulco,Mexico for the Anarcapulco Conference. This post includes many wonderful photos of some of the sights and attractions they were able to see while visiting! Check them out in the post below...
-curated by @Elteamgordo
"Out And About In Acapulco Mexico, Land of Anarcapulco"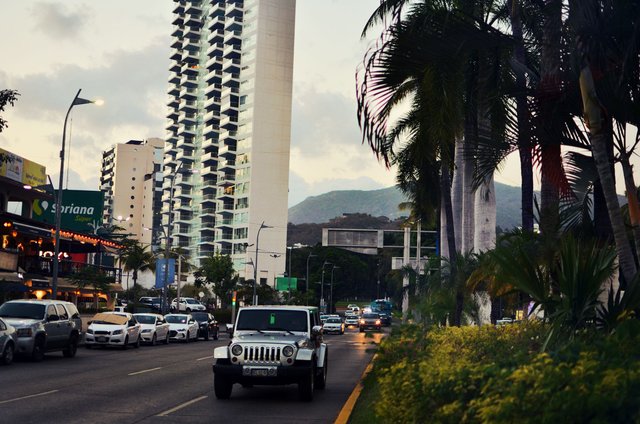 SOURCE
---


Our fourth post to share with you today is a health related post from author @juv79505! This post talks about Heart Attacks and Strokes, and the authors thoughts about using magnesium to possibly avoid them! You can read more about it in the blog post below...
-curated by @Geke
"Supplement your body with magnesium to avoid heart attack or stroke!!"
---


We have another gaming themed post to share with you today from author @xwalkran, who joins us from Canada! This post talks about the gaming character class "The Everquest Enchanter", and the authors thoughts and opinions on whether it is the best class ever. If you are a gamer, you may enjoy this post! Check it out in the link below
-curated by @GnikSivart -
"The Everquest Enchanter: Best Class Ever?"
---


Our next post is a about the authors thoughts on society constantly "Chasing Dopamine", and comes to us from @greer184! If you enjoy philosophy themed writings, then this post is for you! You can read the authors thoughts on this subject in the post below...
-curated by @GuyFawkes4-20
"Chasing Dopamine"
---


We have a brand new Steemians Introduction post to share with you next from @mjzo! After joining Steemit last month, she reflects on the journey so far, and talks about her experiences, interests, and more! There are many nice photographs in the post as well to help tell her story! Read more about her, and say hello to this new Steemian in the blog post below...
-curated by @Ma1neEvent
"Introducing me"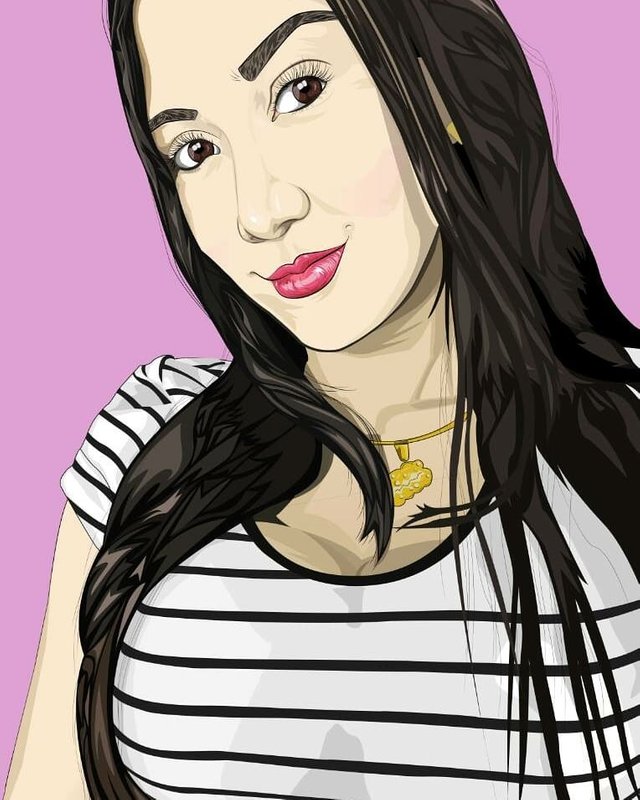 SOURCE
---


We travel on "A Polish Adventure" in this next post from author @domioanna! They share with us that they traveled to Auschwitz, and then were able to listen to a classical music concert! There is a video included in the post of the event. You can see it in the post below...
-curated by @mk40
"A Polish Adventure // Day Three: A Short Interlude..."
---


Are you in a relationship or in love? Then you may like this next post from author @tifaong, who joins us from Malaysia! This post talks about love, and "Words of Affirmation". The author has included many phrases and things you can say to help share you love! Read all about it in the blog post below...
-curated by @Howtostartablog
"Relationship Tips #7 7 Best Ways to Show Love With WORDS"

SOURCE
---


Our tenth and final post for Issue #200 is an art themed post from @valentina.art! This post, which was even written in two languages, shows the artists process creating a cozy looking picture of them enjoying a nice fire in the fireplace! Many cool gifs to show the artwork as well! See them for yourself in the post below...
-curated by @M31
"My work. Near the fireplace. Watercolor. Моя работа. У камина. Акварель."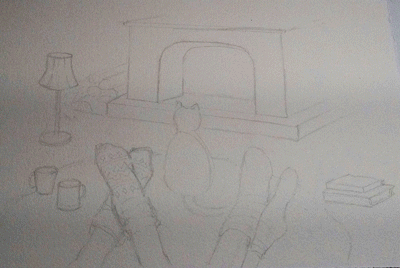 SOURCE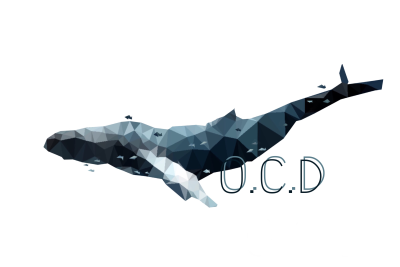 ---
This concludes today's edition of the OCD Daily. We would like to congratulate the featured authors as well as those nominated.
We hope you were able to take away something different, fresh, and new from these posts, provided by the @ocd curators.
The OCD team would also like to thank those that strive to make a difference. As anyone can create a post but only some can create/build value.
Stop by tomorrow for another edition of OCD Daily!
Keep up the great work creating original content.
You never know when @ocd may be around!
Today's post authored by @Ma1neEvent
Know that your Resteem supports undervalued authors!



OCD Now Has a Steem Witness...
@OCD-Witness!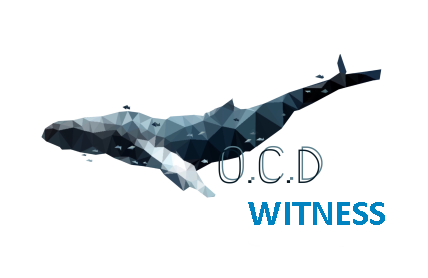 Read all about the new @OCD-Witness on @Acidyo's Announcement Post.
Now you can get Resteemed by @ocd!
Use the 'ocd-resteem' tag on quality, original content for a chance to be selected.
Read more about it here.