Hello friends, again here to introduce a new watercolor, paint about 18 years ago.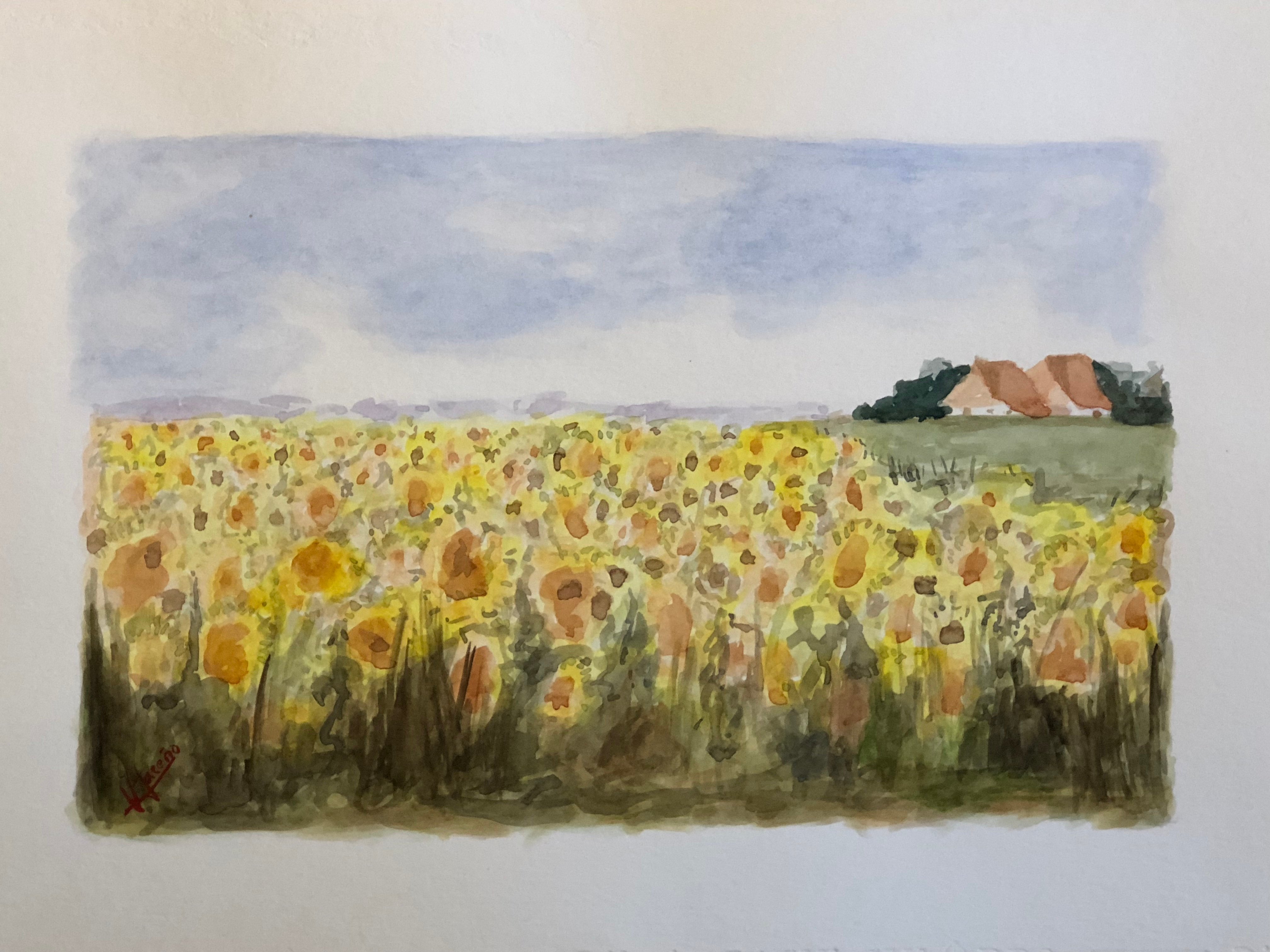 This time I noticed and remembered when we lived in Albacete, city and capital of the same province, in the time of my childhood.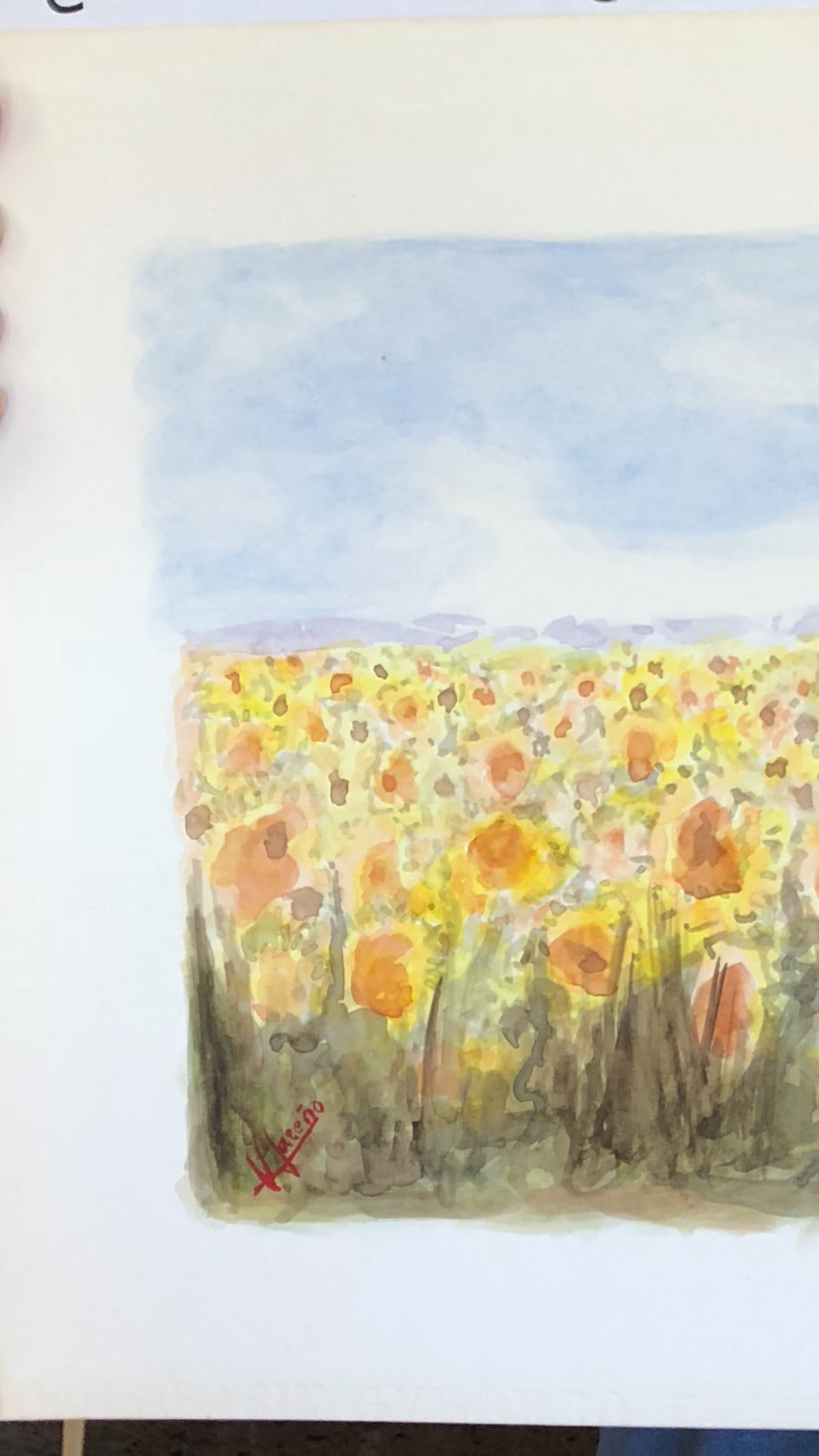 In that area there are many fields of sunflower cultivation and give a special color.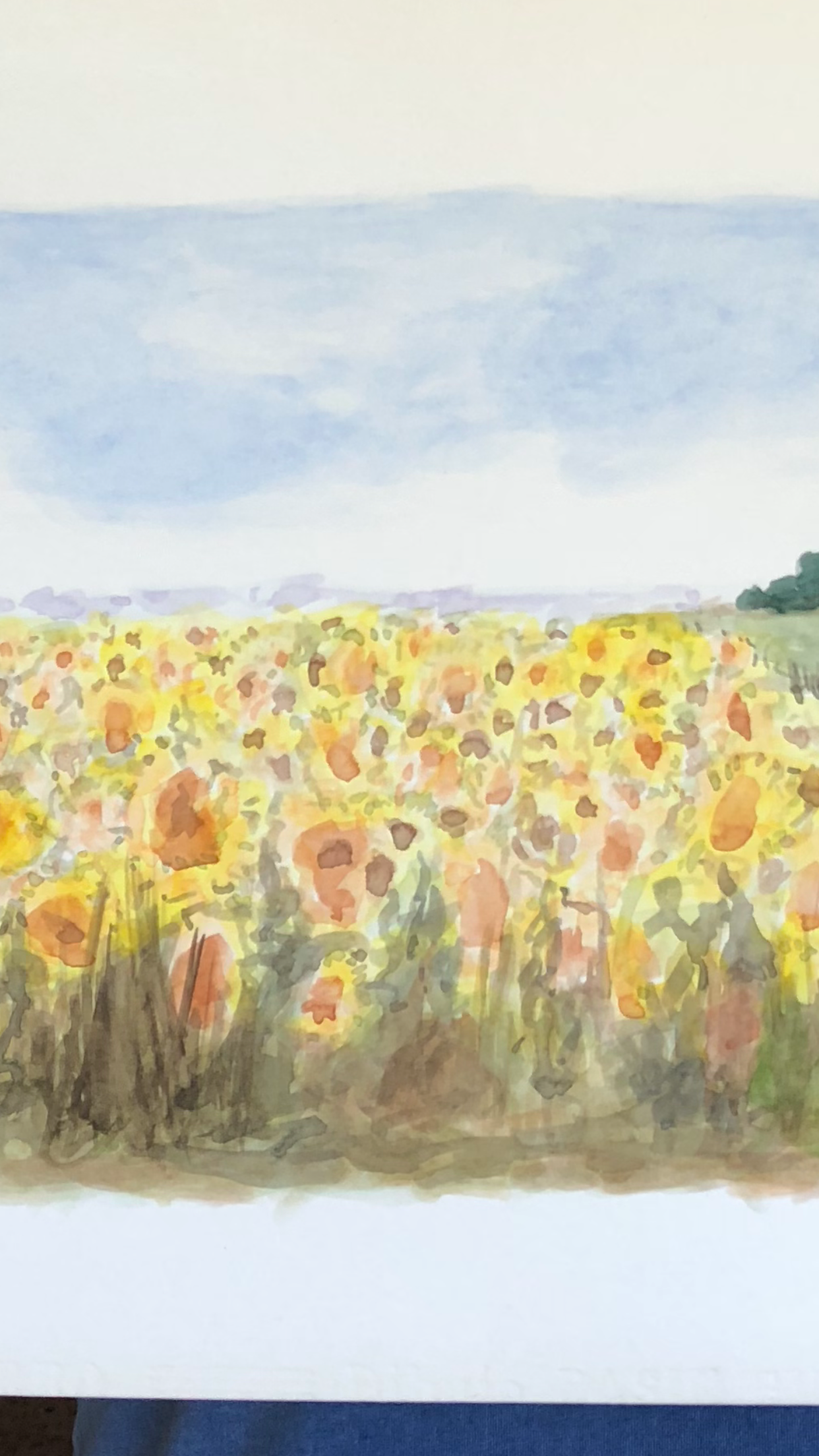 The materials you use are
• Fine-grained 300 grms sheet 45X32
• Multi-coarse mason's hair brushes
• Van Goht's hard pick watercolors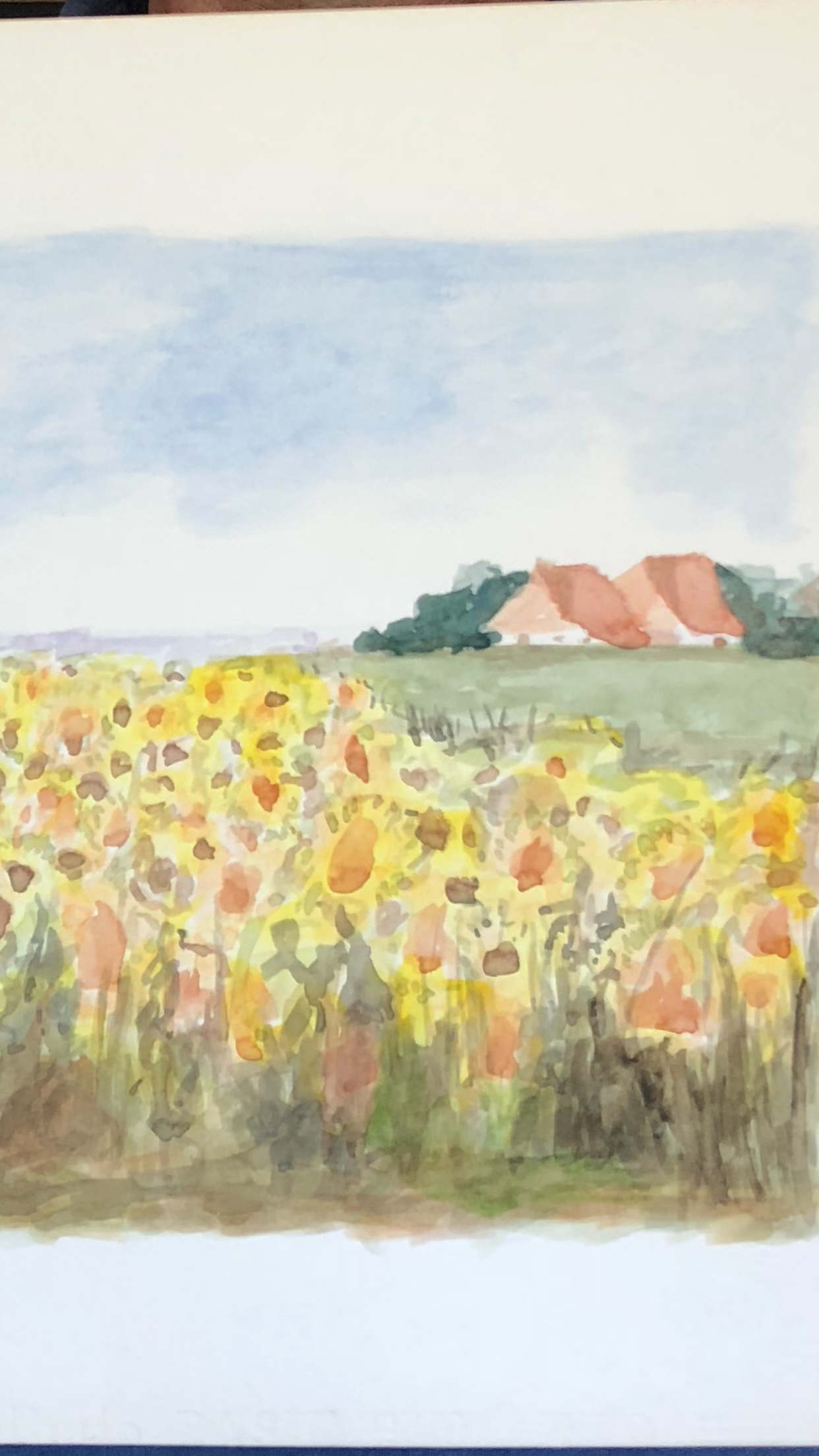 I hope you like it.
And now I have decided to take the brushes and pencils again to resume my favorite hobby.