A new painting "Hoopoes" The drawing process. A beautiful couple of birds.
Dear friends of Steemit:
My new picture is "Hoopoes". 
I love these birds - they are so bright and funny)))
Size 45X55
Color pencils, pastels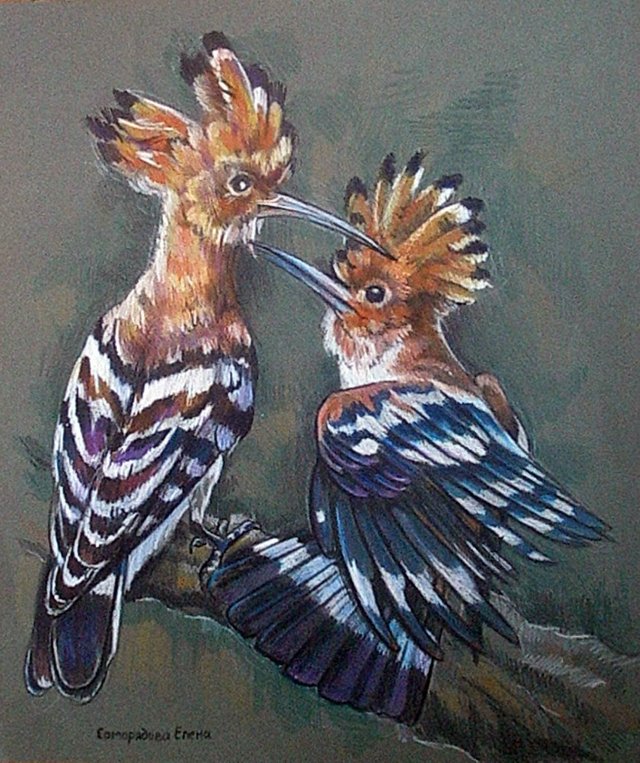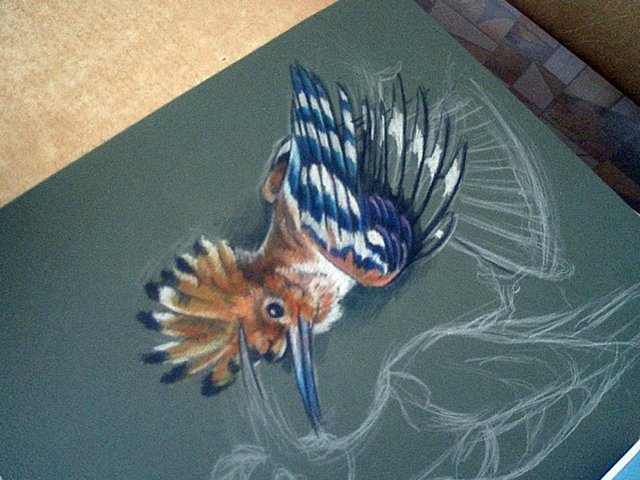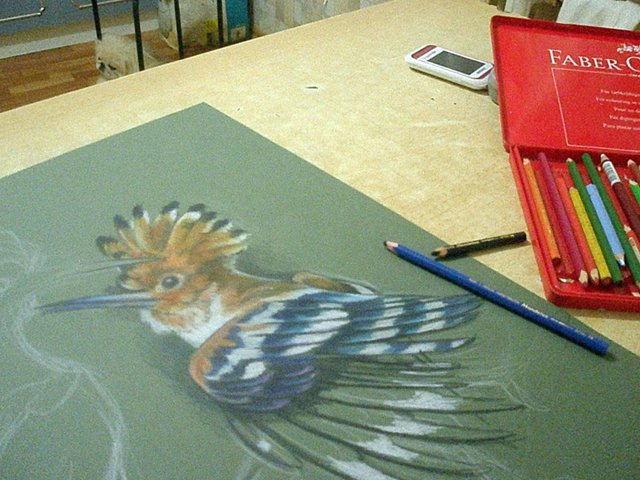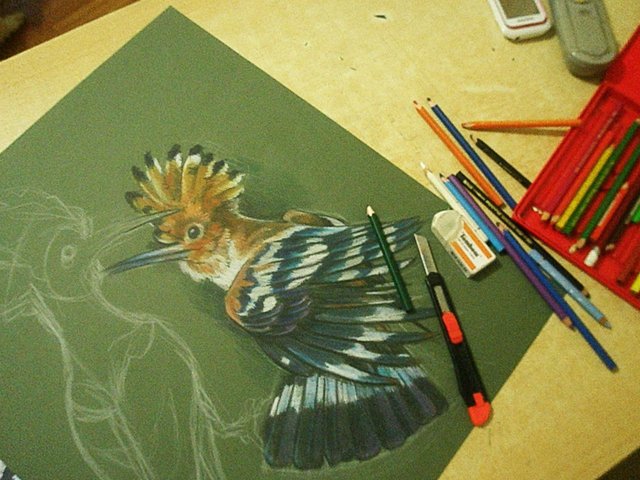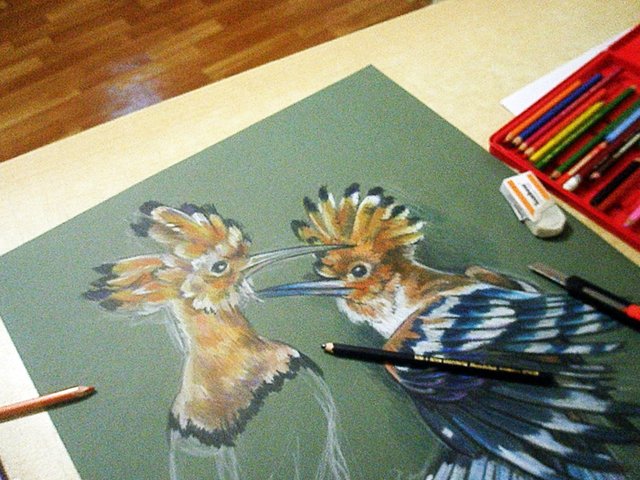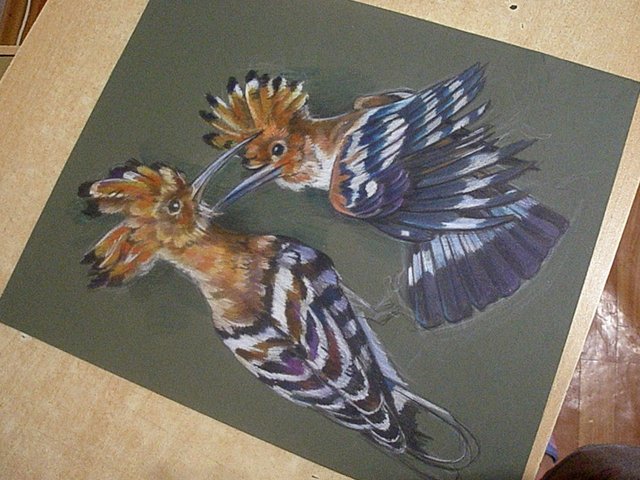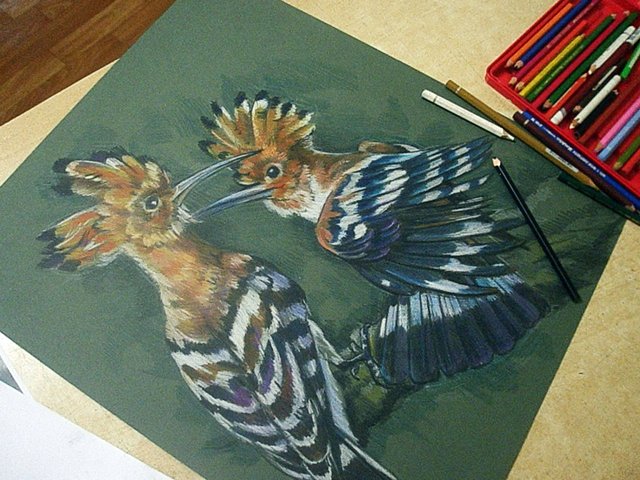 I was very pleased to see you and say, there would be more kind and bright people in the world like you.
And then everything will be different, and everyone around will be happy.  
Thank you all for visiting my blog.
If you are interested in my art subscribe I will be glad to see you !!!