Hanging Bridge - The landmark icon of Rangamati- Bangladesh! || Neoxian City Photo Challenge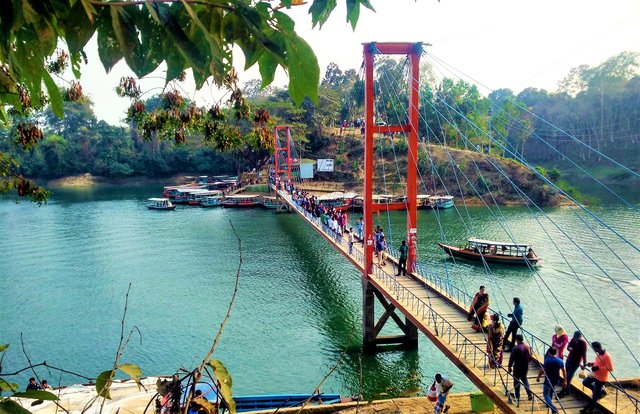 Rangamati is one of the most popular tourist spots in Bangladesh. Not only for this hanging bridge but also for its natural beauty. The beautiful greenery and crystal clear water of the Kaptai lake is enough to make anyone feel refreshed.
As this is one of the tourist attraction so finding this bridge less crowded is a challenge. You have to visit very early in the morning to enjoy the beauty.
I visited the place almost eight years ago. And captured this with Canon EOS 500D as per I remember. I did a little color correction to make it look more vibrant.
This is my entry to Neoxian City Photo Challenge. If you are interested to enter, click on the link to find detail. The theme of this week is Bridge.
I have shared another capture of mine a few days ago on the previous week's contest of @neoxian-city. Here's the image.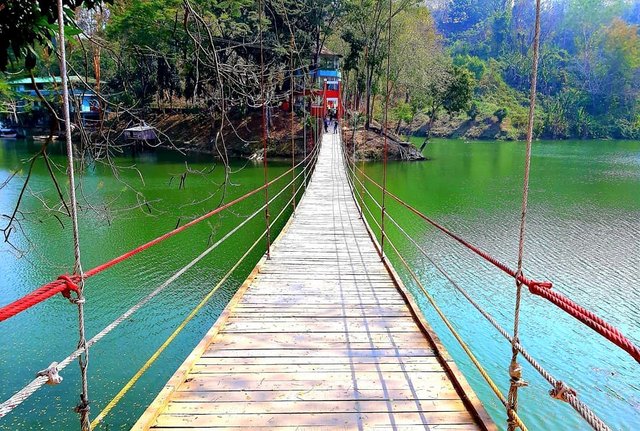 And you will find the previous post here. It's a sweet coincident that my captures from the same place meet the contest rules for back to back two weeks!
THANKS FOR READING
Much Love

Who I am?
I'm a Mom of a toddler son, have a vast experience working with HR in a multinational organization. Also, I have a good knowledge of Public Administration. I'm life & nature enthusiasts, eager to learn human psychology, trying to live mindfully and a positive learner.


Find me on other Social Places
Twitter Facebook Discord
Proudly supporting