Talk about a comedy of errors and ending up with an abundant blessing!
A couple of week ago I booked tickets online to a live Aaron McIlroy comedy show ADHD scheduled for Tuesday 4 November. I printed the tickets, popped them into my bag and did not look at them again.
So last night, a Tuesday night, but not 4 November, we picked up our friends and off we went to watch ADHD;)
The usher did not pick up the error, just tore the bottom half off our tickets and showed us to our seats; the fun started soon thereafter when another group arrived with the same seat numbers.
When I checked my tickets, I realized my blunder; we were a week early, so we hastily retreated.
The congenial and very amused young theatre manager refused to let us leave; offering us complimentary seats which we initially declined but he insisted as it wasn't a full house that evening.
We only then realized that the current show was the 1930s Noel Coward classic comedy Private Lives.
We had the giggles before the show even started after my comedy of errors which was turned around into a wonderful gift - a ravishing production, gorgeous costumes and sumptuous scenery all made for a wonderful evening; totally unexpected of course as we were going to just leave quietly, find a place to drown our sorrows (a coffee shop not a bar mind you) and come back next week for the show ADHD; a condition I am now convinced I suffer from!

Image source
Afterwards the conversation steered towards past blunders.

GET ME TO THE CHURCH ON TIME!
Hubby had to attend an old friend's funeral service; however after the service started he looked around and did not recognize anyone in the church. Opening up the funeral service pamphlet he realized he was at the wrong church and of course the wrong funeral! He had to sit through the service but sadly could not make his friend's funeral as it was already too late to get to that church on time!

WEDDING BELLS
Our friends told of when they were invited to a high profile wedding of the celebrated Ladysmith Black Mambaza's Joseph Shabalala as our friend was doing a sculpture of Joseph at the time.
They arrived at the chapel, sat down and were a tad puzzled as this was a very low key affair; no celebs around and when a bridal couple walked in that they did not know from a bar of soap, they realized their faux pas. They sat through the service and congratulated the happy couple who were quite perplexed about who this lone white couple was!
The real wedding was two hours later with the bridal couple arriving among glitz and glamour in a helicopter but at least our friends were there on time ;);)


JOCK LEYDEN
It would be amiss of me not to tell you about the artist whose work I've shown here – the walls of the Elizabeth Sneddon Theatre are adorned with the cartoonist Jock Leyden's work.

Leyden was a highly respected international sports cartoonist who later branched into theatre as he became concerned about the lack of publicity for the founder of this theatre, Prof Elizabeth Sneddon's productions.
His theatre cartoons appeared in a local newspaper, The Daily News, and often gave a production more exposure than the most admiring review. He was easily identifiable at shows sitting in the front row, head down and drawing furiously.

FROM THIS MOMENT ON
Onto some life-changing stuff happening right here on Steemit - do check out @ericvancewalton's current mindfulness series Mindful Moments and start changing your life for the better.
This series coincidently…or not…started just about the same time that a friend invited me to a 21 Days of Abundance/ Meditation Challenge by Deepak Chopra.
We all need to become more mindful and through that we will find abundance and by that I don't just mean silver and gold; abundance also is about the people and experiences in our lives such as we found last night through my comedy of errors!

The world is slowly becoming more aware of changing mindsets for a better future, and I recently came across the Mindful Music Moments which I found truly inspiring!
If we can teach our children to meditate from a young age we are giving them and the people whose lives they're going to touch the best gift ever!
I quote:
Mindful Music Moments marries mindfulness techniques and classical music for a daily ritual for schools. Students K-12 enjoy finding time to calm and focus while developing an appreciation for classical, opera and new music. The program grew 2000% in one year and is expected to keep growing! Visit The Well for more information.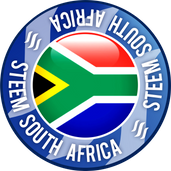 Connecting the people of #STEEM across South Africa. #steemsa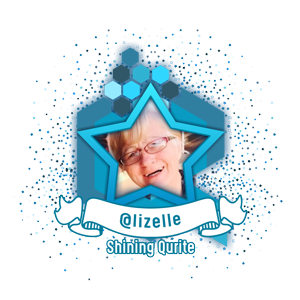 Original Content by @lizelle
Thank you for stopping by
Copyright @lizelle - All Rights Reserved