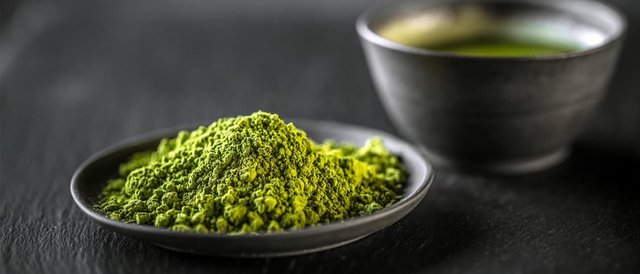 Matcha green tea is a really special tea. Super-food powder alongside maca, cocoa, spirulina or turmeric, matcha is a real ally in a healthy diet. In comparison to other teas, matcha is consumed in its entirety. Drinking matcha and therefore eating it makes it more nutrient dense.
The mode of consumption of the matcha makes it possible to benefit the maximum of the benefits and to feel them more intensely. This advantage provided by matcha still requires buying a quality matcha green tea.
Obviously we must consume a matcha from organic farming and avoid cheap matcha. In addition, there are different grades of matcha. Some are mainly reserved for traditional consumption, which is called "ceremonial matcha". Other matcha, known as culinary matcha, can be perfect for making recipes for cooking and drinks. Their tastes and prices are significantly different but their virtues remain unchanged.
In the list of virtues of matcha it can be seen that this tea is a perfect element for active people. Find out why matcha green tea is ideal for athletes with moderate and regular consumption.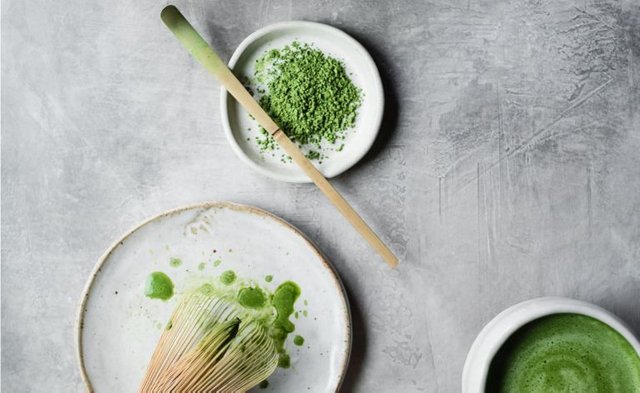 1. HELP TO IMPROVE PERFORMANCE
Tea, like many herbal foods, is a functional food. A functional food contains essential nutrients such as carbohydrates, fats, proteins, vitamins and minerals. Matcha contains catechins, which are antioxidants that can fight the disease. The most important is epigallocatechin-3-gallate (EGCG).
Studies have shown increased performance using EGCG caused by increased fat utilization.In addition, short-term consumption of EGCG increases maximum oxygen uptake without altering cardiac output, suggesting a greater ability of the muscle to extract oxygen.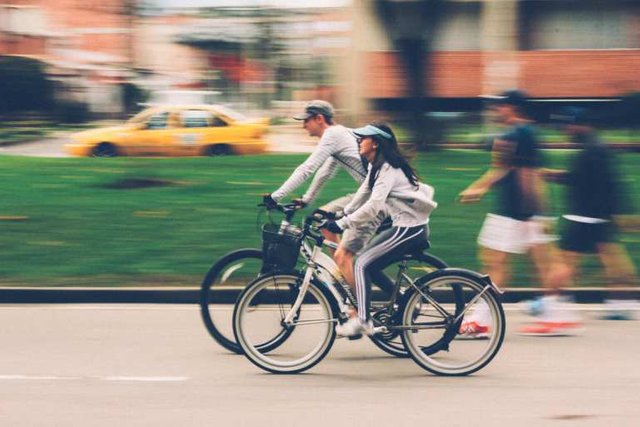 2. ALERT GUARD
Matcha green tea has the ability to act as a stimulant due to natural caffeine. Caffeine also improves performance because of its ability to mobilize free fatty acids, improve alertness and improve glycogen synthesis.
Combined with other ingredients such as cane sugar and tapioca, it can give a tremendous energy boost. Matcha green tea naturally contains about 70 mg of caffeine per serving (more caffeine than in an espresso). Instead of the tremors and headaches that coffee often provides, the energy intake of matcha has a soothing effect on the body.
The caffeine present in matcha green tea is slowly released for 4 to 6 hours, thanks to the amino acid L-Theanine. This amino acid works with caffeine to create a unique recipe and induce relaxation without drowsiness. The result is an improved ability to focus and stay in a good mood.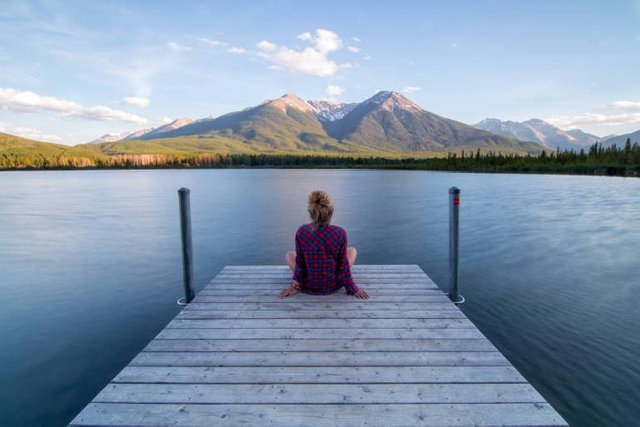 3. REDUCES STRESS
Tea can act as a mood stabilizer. The presence of the amino acid L-theanine works synergistically with caffeine to improve concentration. The caffeine present in coffee triggers a specific response in our body and increases the production of stress hormones, such as cortisol.
Matcha green tea is "anti-cortisol". It reduces stress and helps stabilize blood sugar. As a result, it increases physical and mental stamina, protects the body from the harmful effects of stress, and helps us maintain a positive atmosphere.
Not only does matcha green tea help slow down stress, but when coupled with meditation, it becomes easier to enter a Zen spirit, and to live in the moment with greater mental clarity.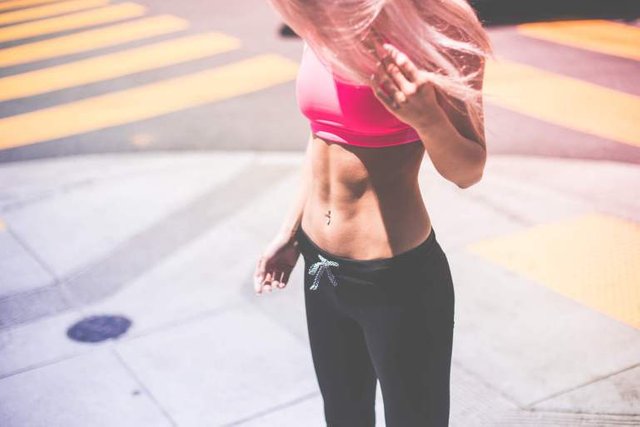 4. STRENGTHENS IMMUNITY
The number of phytonutrients present in matcha contribute to immune function. Phytonutrients in matcha have a range of attributes including anti-oxidant, anti-inflammatory, anti-carcinogenic, antihypertensive, antimicrobial, neuroprotective, DNA protective, cholesterol-lowering, and thermogenic properties or that increase metabolism.
In addition, an acute dose of green tea catechins immediately after exercise improves immune function.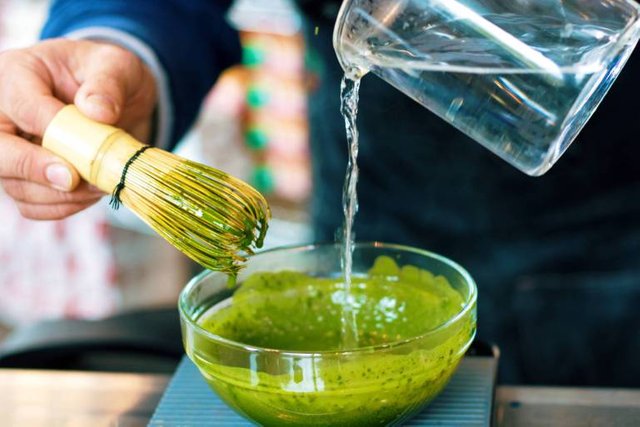 5. IMPROVES RECOVERY
Matcha could help you recover after a difficult workout.
While much has been said about the positive effects of EGCG on performance, studies have also shown that EGCG may also have consequences for recovery from physical exertion.
EGCG can help prevent muscle wasting and therefore recovery after intense exercise.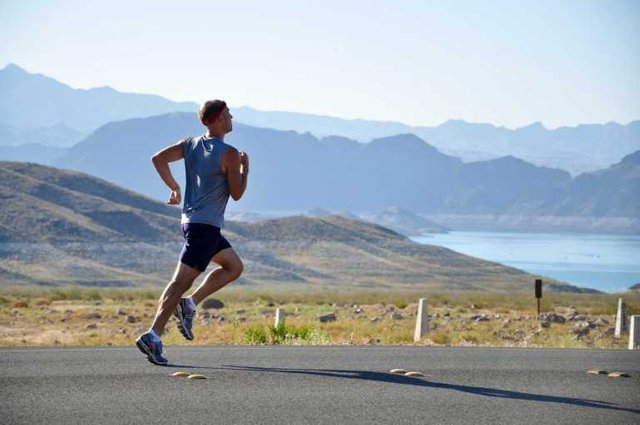 6. MIXES EASILY
Its powder form allows us to add it to a mix of sports drinks.
Matcha is a very simple ingredient to use if you cook your energy drinks yourself. Green tea powder is used like other ingredients in powder and gives good taste. Matcha green tea can be combined with hot and cold beverage recipes. It will also be an ideal ingredient for making your homemade energy bars.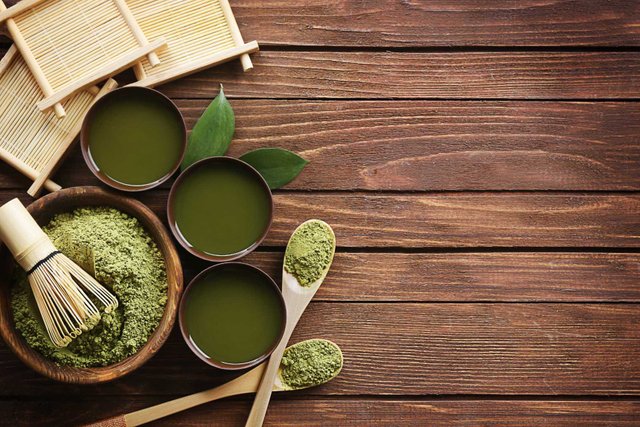 7. IMPROVES OXIDATION OF FATS
Green tea catechins may play a greater role in the effects of fat burning than its caffeine content.
A study published in the American Journal of Physiology in March 2005 tested the effects of green tea extract on the endurance and oxidation of fats.
They found that supplementation with green tea extract over 10 weeks led to an increase in endurance of 8 to 24%. They also found that supplementation with green tea extract favored the increased use of fat as a source of energy.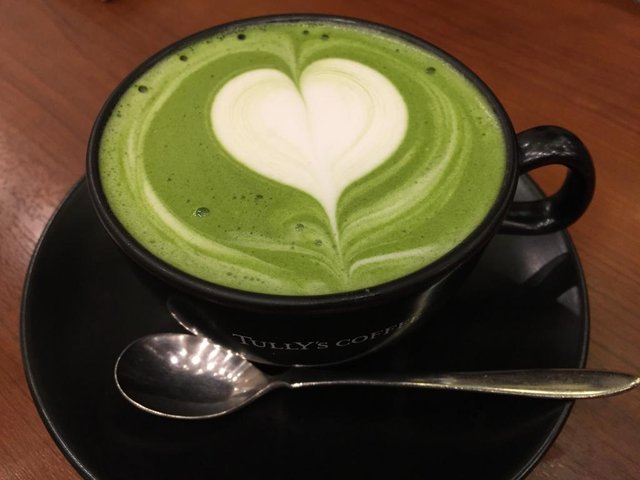 EXTERNAL SOURCES
- Articles and studies about green tea and matcha green tea, https://blognutritionsante.com/?s=thé+vert; https://blognutritionsante.com/?s=matcha
- "Matcha Green Tea Drinks Enhance Fat Oxidation During Brisk Walking in Females. Int J Sport Nutr Exerc Metab. 2018 Jan 18: 1-21. doi: 10.1123 / ijsnem.2017-0237, https://www.ncbi.nlm.nih.gov/pubmed/29345213?dopt=Abstract
- "Anti-inflammatory Action of Green Tea. Antiinflamm Antiallergy Agents Med Chem. 2016; 15 (2): 74-90. doi: 10.2174 / 1871523015666160915154443., https://www.ncbi.nlm.nih.gov/pubmed/27634207
- Effects of antioxidant supplementation on the aging process. ", Clin Interv Aging. 2007 Sep; 2 (3): 377-387., Https://www.ncbi.nlm.nih.gov/pmc/articles/PMC2685276/
- "The Role of Functional Foods in Cutaneous Anti-aging.", J Lifestyle Med. 2014 ; 4 (1): 8-16., Https://www.ncbi.nlm.nih.gov/pmc/articles/PMC4390761/
- "Antimicrobial properties of tannins. ", Phytochemistry Volume 30, Issue 12, 1991, Pages 3875-3883, https://www.sciencedirect.com/science/article/abs/pii/003194229183426L
- "Tannins are astringent. Journal of Pharmacognosy and Phytochemistry, ISSN 2278-4136, ZDB-Number: 2668735-5, IC Journal No: 8192, http://www.phytojournal.com/vol1Issue3/Issue_sept_2012/8.1.pdf
- Antioxidant Activity of Tannins and Tannin-Protein Complexes: Assessment In Vitro and In Vivo. Chapter 14, pp 188-200, DOI: 10.1021 / bk-2002-0807.ch014, ACS Symposium Series, Vol. 807, https://pubs.acs.org/doi/abs/10.1021/bk-2002-0807.ch014