Protein an animal based versus plant based food carbon footprint.
If you follow any vegetarian or vegan on social media, chances are you will have seen images of just how non-plant-based foods are for our planet. There are infographics going around comparing meat dairy and eggs to rice, taters, fruits and vegetables and looking at those, it seems as if eating anything non-plant-based makes you a horrid person.
But then, if we look closer, there are a few things that stand out.
These foods are compared on a per kg basis.
These foods have wildly different caloric densities.
These foods have wildly different macro splits.
I've spent a few hours looking at the numbers, and when looking at selecting foods to compose a healthy, relatively high protein diet, the image starts to look a whole lot different.
It is quite easy to get enough carbs. It is quite easy to get enough fat. Getting enough protein, or better yet, getting optimum protein is a whole lot more difficult, especially for people with metabolic issues. So if we realize that, we can look at our food carbon footprint not per kg of food but per gram of protein.
The below image shows the carbon (equivalent) footprint of some foods of both plant and animal origin.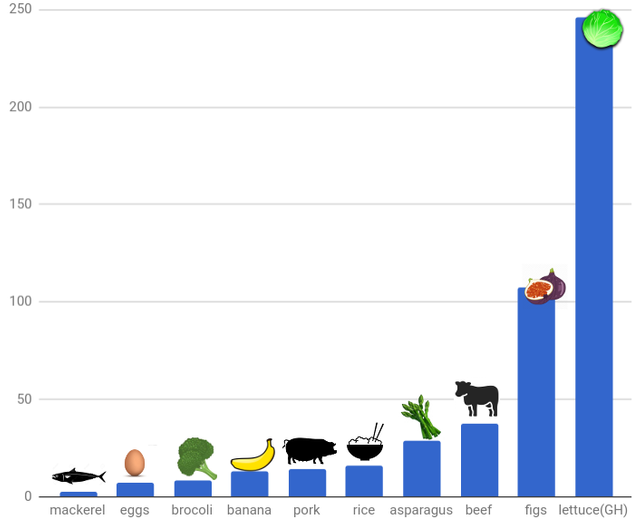 For contrast, here is one of the horridly misleading images that go around in vegetarian and vegan circles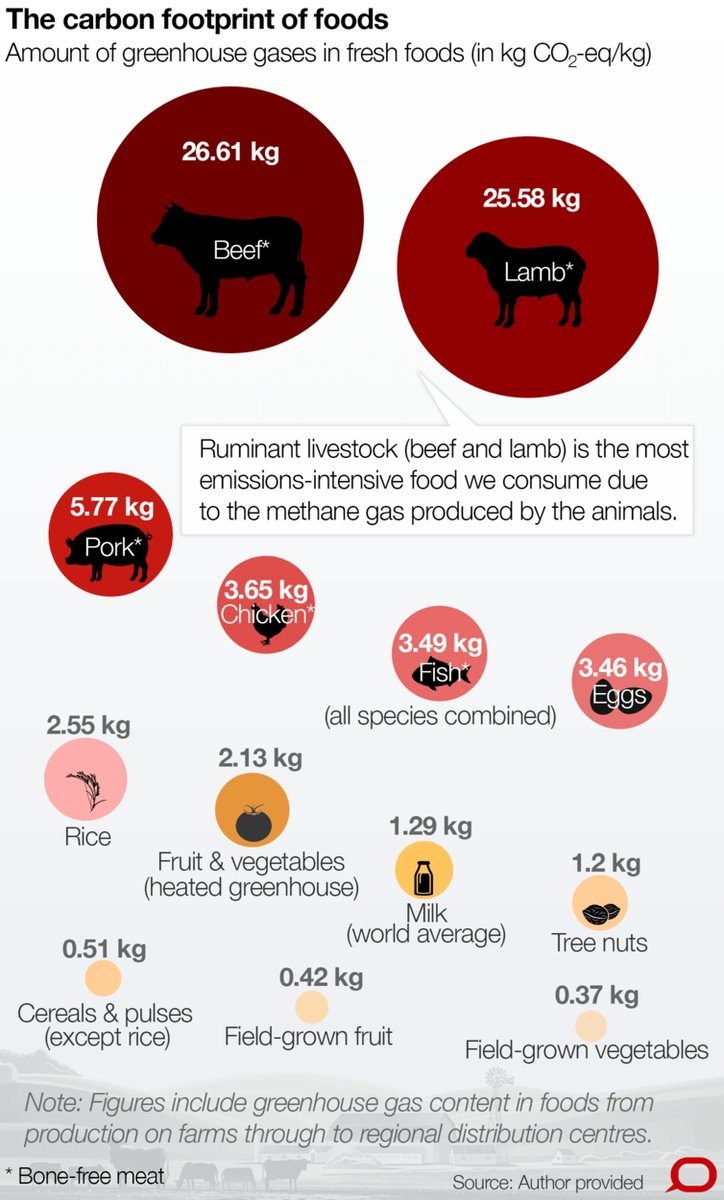 Same data, other representation. I hope that with the first picture to contrast against the second, and with realizing just how silly the whole 'per kg of food' idea is, you the reader now see that the truth is quite a bit more nuanced than the plant-based narrative of our food carbon footprint could lead one to believe.
---
This is my first food-related blog post here on steemit since I ended my Wordpress hosting on engineer.diet and forked off a @engineerdiet steemit account from my main @pibara account. I'l be resteeming my @engineerdiet posts as @pibara for a while until I have maybe 50 or so followers on this account.