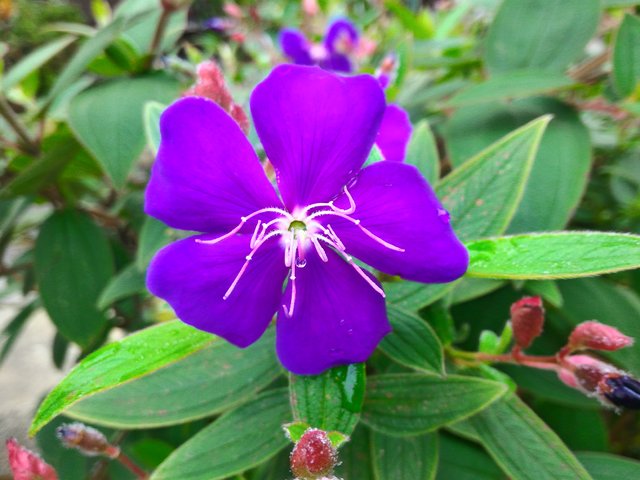 Hello everyone! Today, I am going to share some pictures of princess flowers that I captured recently. I went to Genting Highlands and there was a park nearby. That is where I found these flowers. For the people who don't know, Genting Highlands is a cold place in Malaysia in a mountain area. The princess flowers are also known as purple glory bush.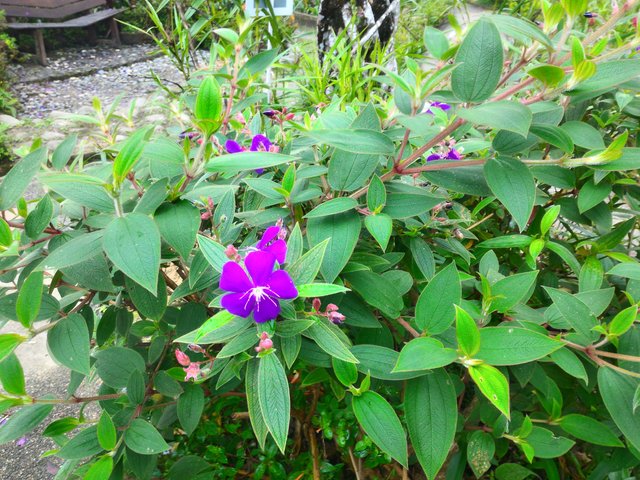 This is the plant. As you can see, there were other flowers as well but they were on the other side of the plant.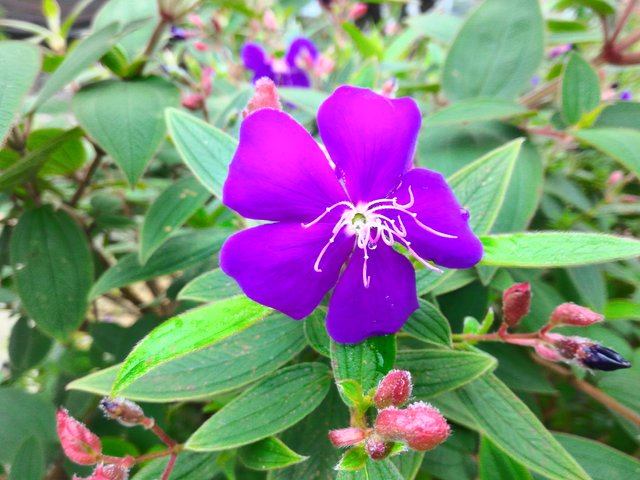 The beautiful purple flower caught my eyes. Some of the flowers were waiting to bloom in a few days.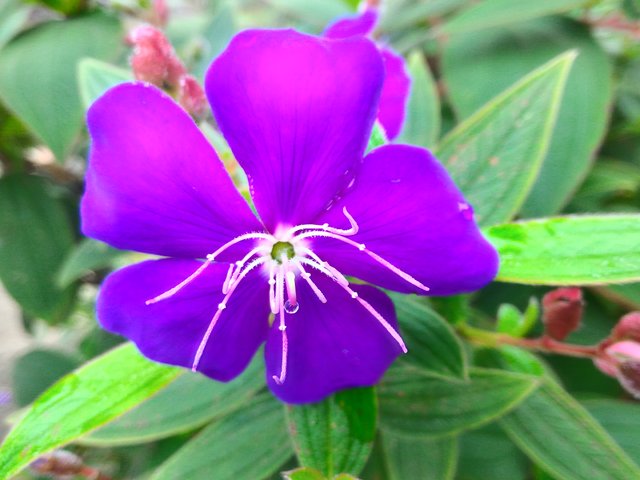 This is another angle of the flower.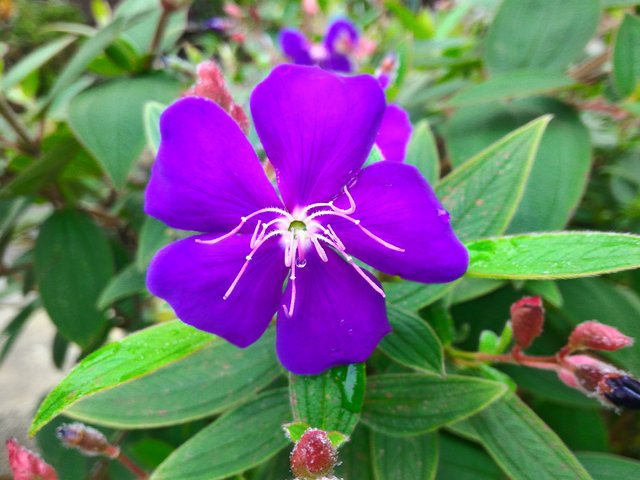 After zooming, I realized that I actually captured a drop of dew at the center of the flower. I am glad that I managed to capture it before the dew drop fall. I hope that the flower brightened up your day and have a great day/evening ahead. Thank you for dropping by =)