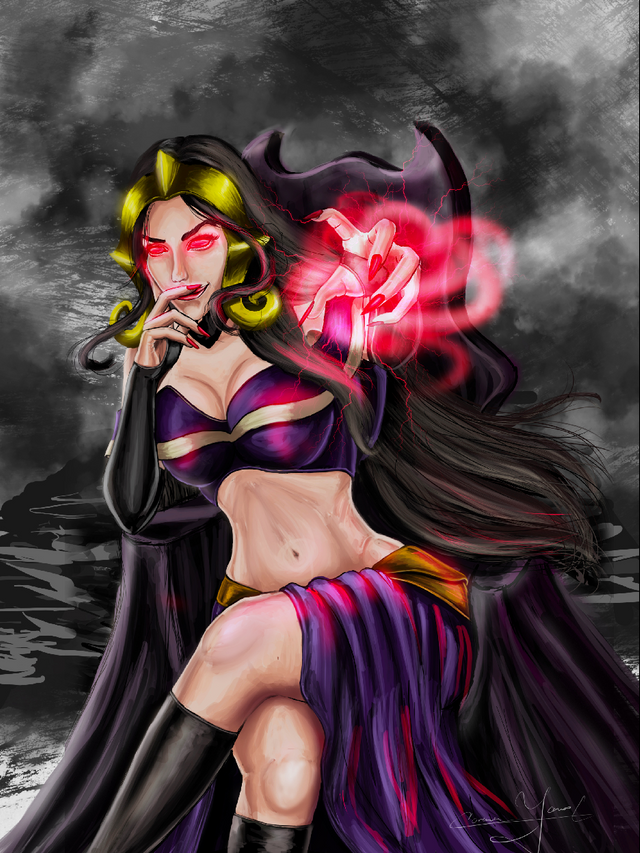 ***
---
Hi!!! How are you on this day?
I have never had the privilege of playing (Magic The Gathering) and I have not had the opportunity to feel any of the cards in my hand, but thanks to @kommienezuspadt, who is very fanatic of the game, I was able to know about the fantastic MTG universe and I could see images on the Internet of some characters and they all seem incredible to me!!!
The drawing I did for today is about one of the MTG characters, it's Liliana Vess, I really like this character and I also did it to participate in the #TrialbyComics contest of @kommienezuspadt. <3 <3 <3
I hope some day to be able to feel in my hands at least a single card of the game MTG and to know in person this fabulous card game. XD
Here you can see the process of my drawing
Thank you all for the support, I wish you a happy afternoon and see you soon! ;)
Copyright @yanes94 - All rights reserved.
---
---