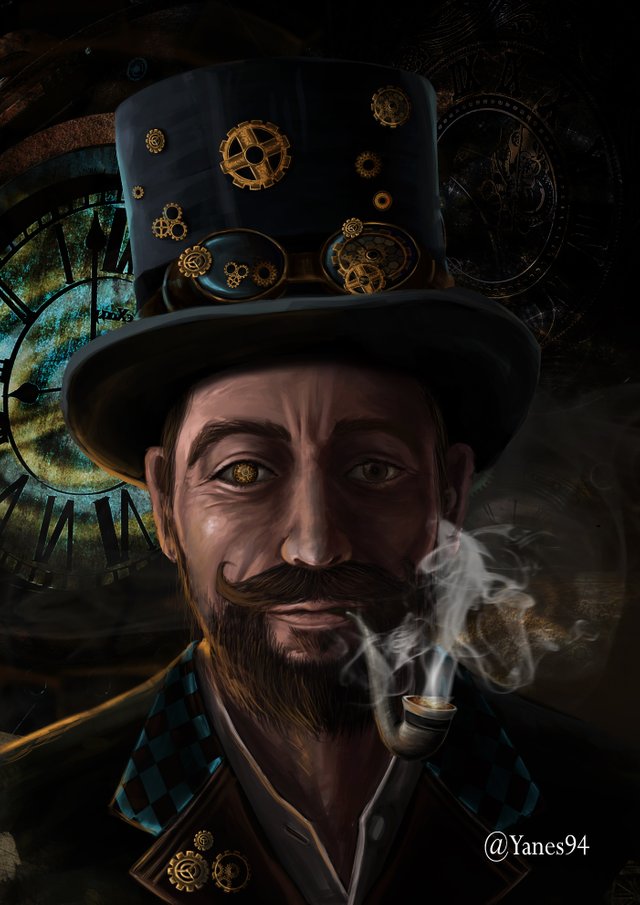 ---
---
Greetings to all!!!
Today I wanted to bring something different, I wanted to work on something I had never done and it occurred to me to make a portrait with features of #SteamPunk... I had never done anything in this style so it seemed like a good idea to work on it.
Also, instead of making this portrait in a female version that I am used to, I decided to do better on a man, someone like a Tycoon. XD... I don't do many portraits of men because for me they are more difficult to do but as a practice this time I did it.
The video of the process of this work I have to edit it, so soon when it is ready you can see it... in the meantime, you can see the step by step in images. ;)
---
---
This sketch is very different from everyone, the truth is that I'm getting bored of making lines for my sketches because it takes me a long time to make them lol. So I made a stain of the idea I wanted.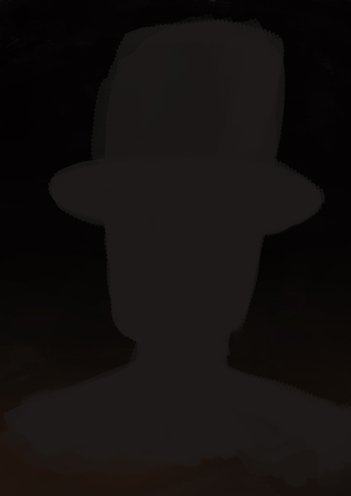 For this drawing I took reference to @sircok, I had the image he sent me to make a portrait. Well the truth is that I never do men [I NEED MALE MODELS...] so I wanted to try to focus on a person to make the features more realistic.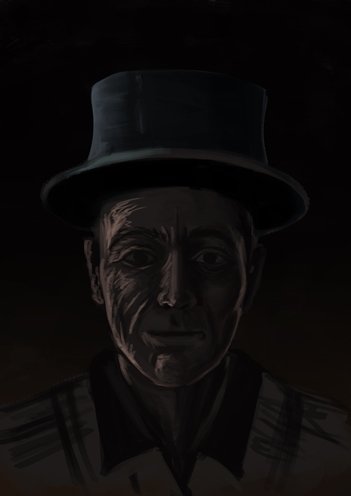 It is not that Sircok is an old man but this drawing had many facets, the truth is that it is a bit difficult to explain the process but basically I worked with a hard brush, I am trying not to use the soft brush since this can not be used to all kinds of drawing and I want my works to go more realistically.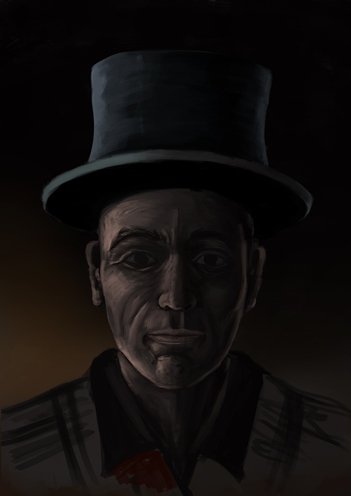 The process changed a lot, well, everything changed a lot, here the face had more features of a man. Oh! I forgot, I did not want to do exactly Sircok, because I only wanted him for referance and well the truth is that in the end it does not look so much and in this part I placed a pipe.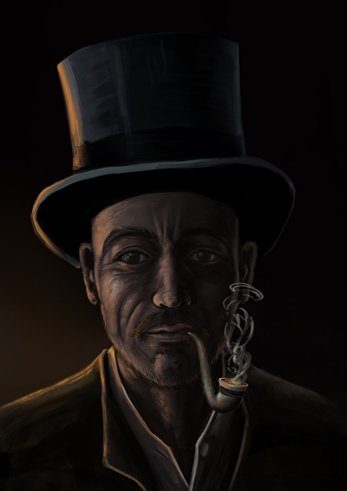 I admit that the gears are not my thing, in the video you can see how I made them, I made some in the sombreo and the clothes, since this style of drawing has some extravagant clothes with many details, I did not put many details I just put some, the gears left me crazy. Oh! The lenses cannot be missing in this type of drawing.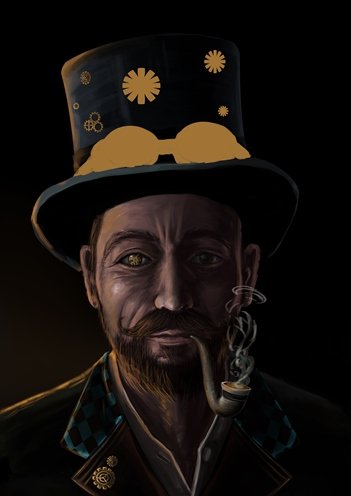 FINAL RESULT
I downloaded several free Steampunk style textures that I liked on www.Maxpixel.net, combined several textures and also made several gears for the background of my drawing, I adjusted some things I made the smoke of the pipe more decent lol.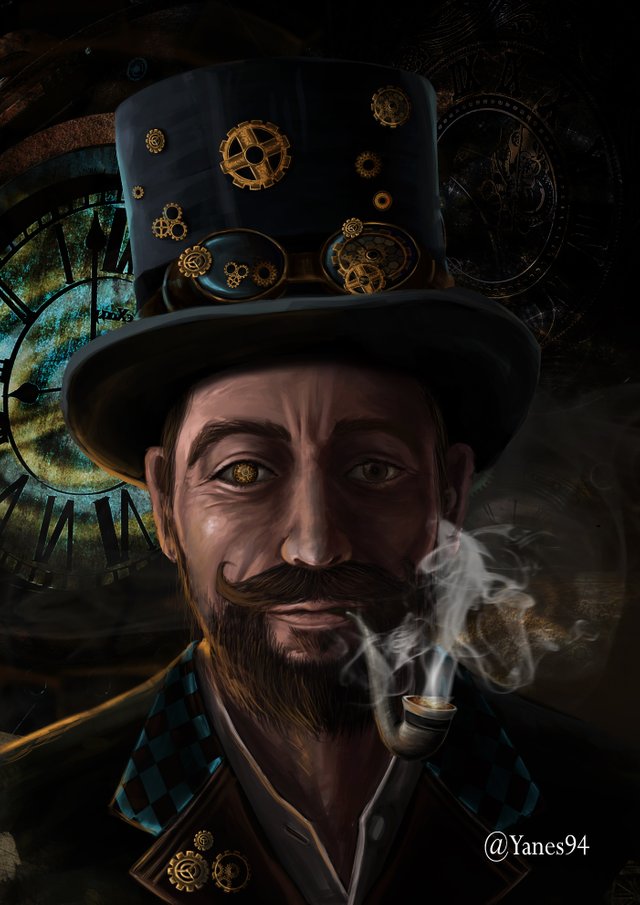 ---
---
MATERIALS USED:
Laptop
Photoshop
Bamboo Tablet
---
---
Grateful to all of you for seeing and supporting my new work, I would be very happy if you leave me in the comments your opinions and criticisms regarding this style or my work. His criticisms help me to grow and encourage me to work harder to improve my art.
---
---
See you soon dear community, thank you for viewing and supporting my publications. 😜
Copyright @yanes94 - All rights reserved.