Nature is awesome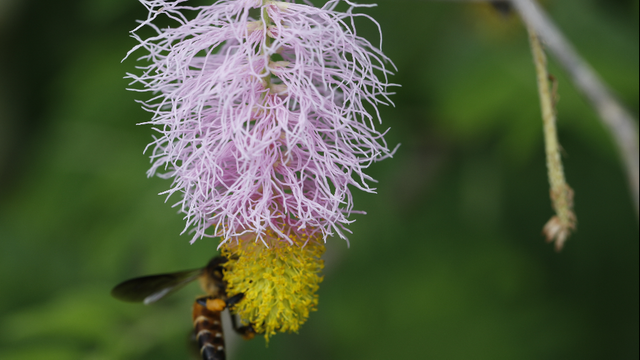 An awesome creation by nature. The softness and the dynamic nature of the mother nature is really a miracle if you deeply think about it. It was taken couple of weeks back. The bee is trying to extract honey from that wonderful flower. The lovers of nature get ecstatic when they stop by such a meeting of flower and a bee.
The flower is having both yellow and light purple color. The purple strands are just wonderful and great exhibition of nature. The bee justifies how beautiful the flower is.
---
Camera- Canon EOS 7D Mark II
Lens- Canon EF 100mm f/2.8 L Macro IS USM
Setting- 1/160; 6.3; ISO 100

It is an unprocessed raw image.