A beautiful bug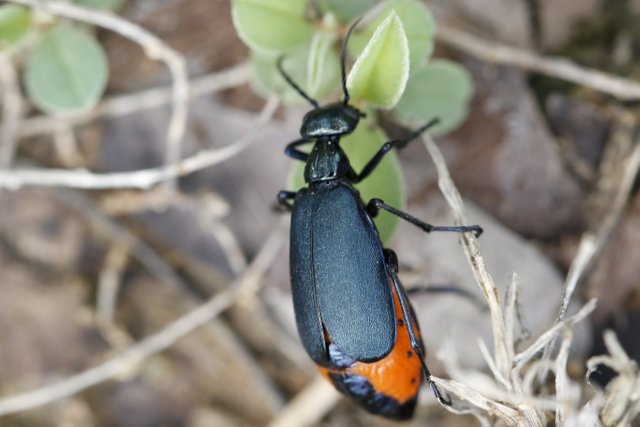 I don't know the name of this bug, but its really beautiful. The color combination of black and orange is a testimony of well designed and beautiful nature. Every species has its purpose. But the one I always look for is the wonderful nature we live in. Somehow in this synthectic world, we have been not that attached with nature, but if you spend sometime in calmness or be an observer, your awareness about the beauty of nature will tell you something which has never been told to you.
As the winter season is approaching I am looking for more bugs and in the coming days I will post more about the bugs. I love to roam around the greenery, the forest, the rivers, and everything which is somehow related to nature.
---
Camera- Canon EOS 7D Mark II
Lens- Canon EF 100mm f/2.8 L Macro IS USM
Setting- 1/160; 6.3; ISO 1000

It is an unprocessed raw image.