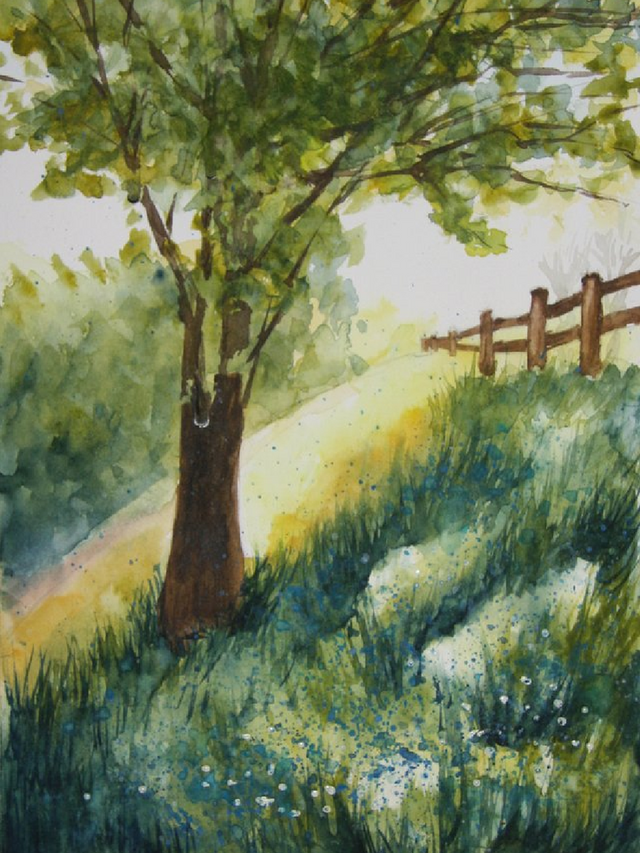 Hello, friends!
We have such a snowy winter that I really miss the summer and green colors. So I chose for the next watercolor painting online lesson from artist Julia Stepashkina with green forest.
First, I drew a sketch. It's easy-horizon line, fence, silhouette of a tree. Then sprinkled masking liquid on the places where there will be grass and white flowers.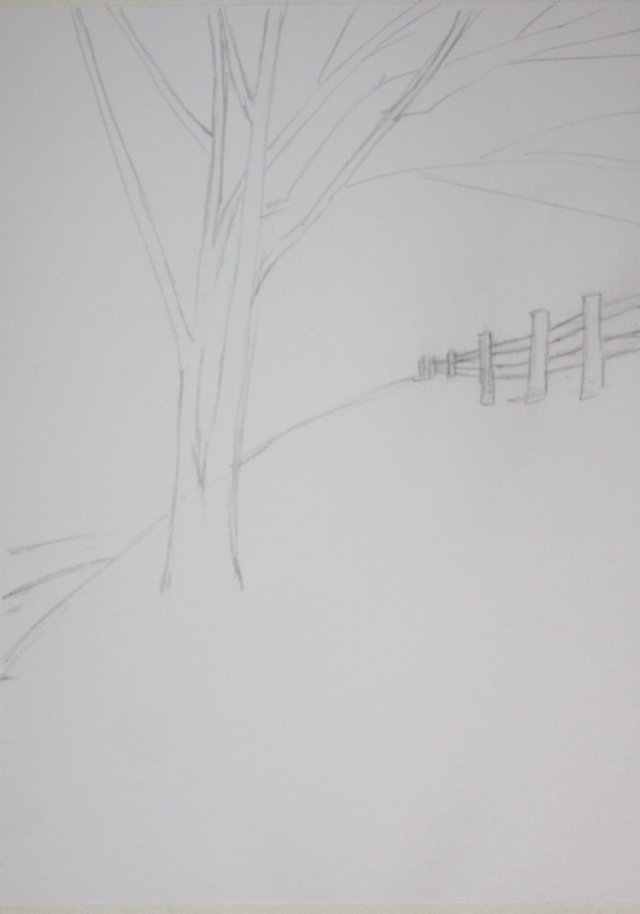 Now I take watercolors. For my painting I chose yellow and green colors, as well as indigo for shading green.
I started with yellow, and then I started applying green. Yes, I forgot to write that I was painting on wet paper.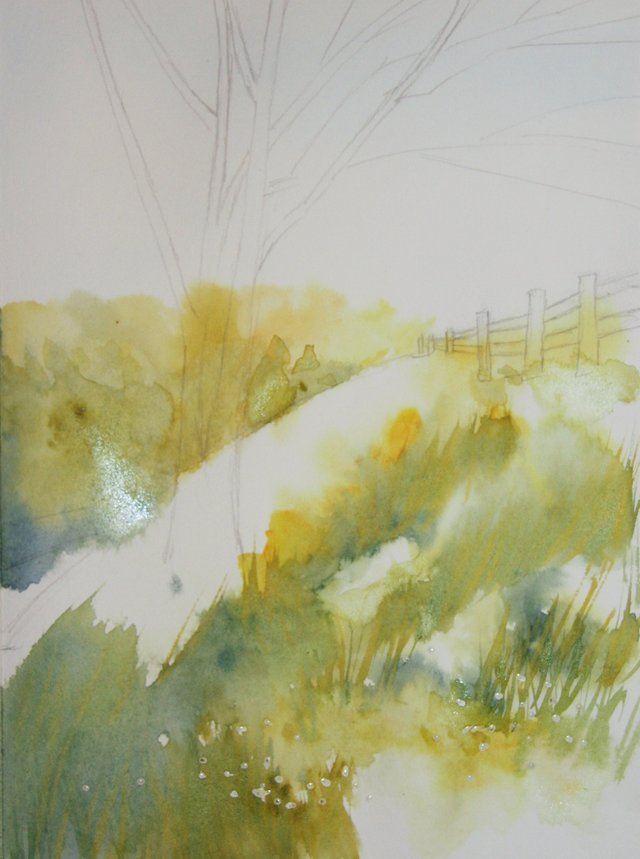 Here I added more dark green and blue shades.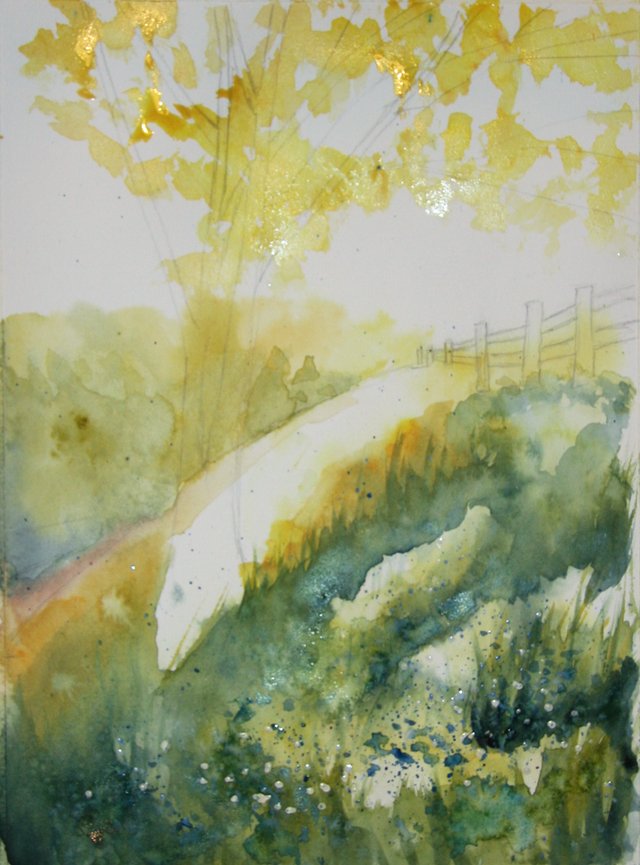 I painted the fence brown shades, as well as careless movements of the brush, I began to paint the leaves of the tree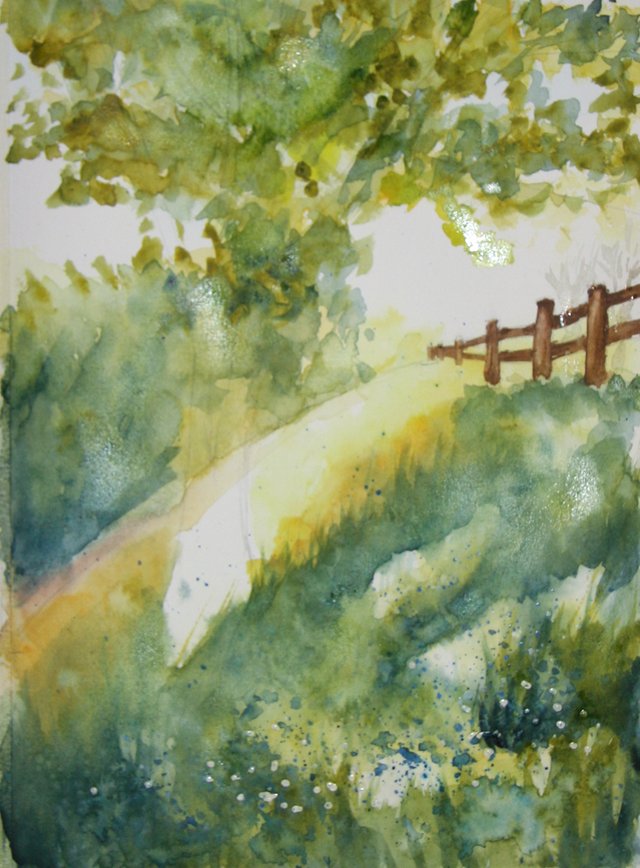 The last stages-to draw a trunk and branches of a tree, and also to spray white and blue spots on a grass. These spots are small flowers.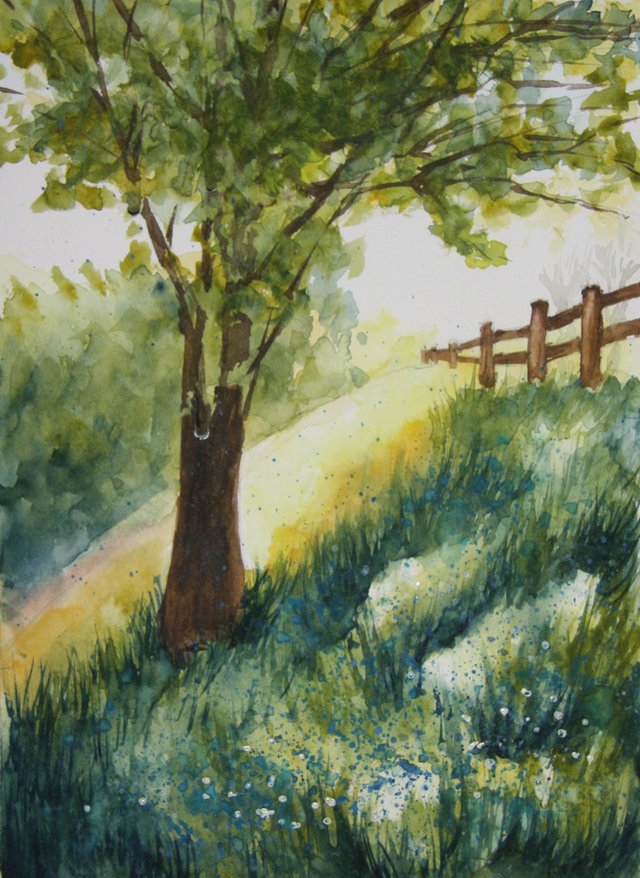 My painting's ready!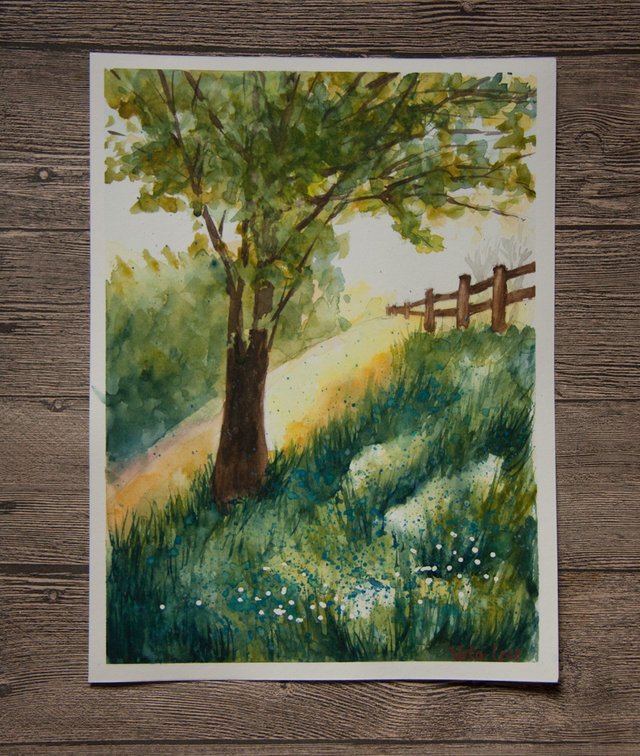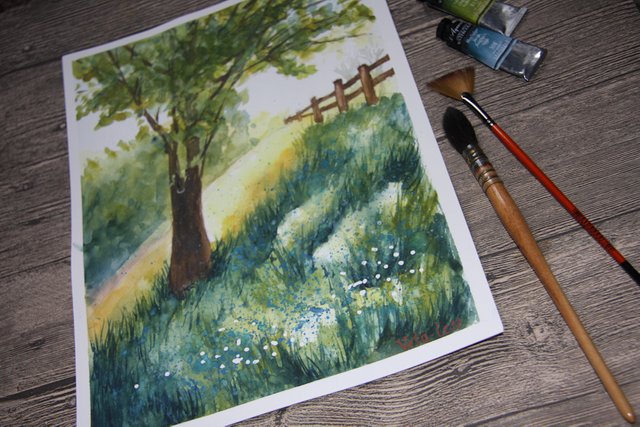 I also tried to draw this digital picture. I'm still learning and trying to remember and choose the brushes that fit me. The digital image is smoother. I liked to draw the leaves of the trees, as I used a special texture brush. I also used a textured grass brush in some places. Digital painting took me less time than watercolor.
But in the watercolor painting I put more time and effort, and I was comfortable to mix colors and get new colors. In digital painting, I still do not understand how to get new colors.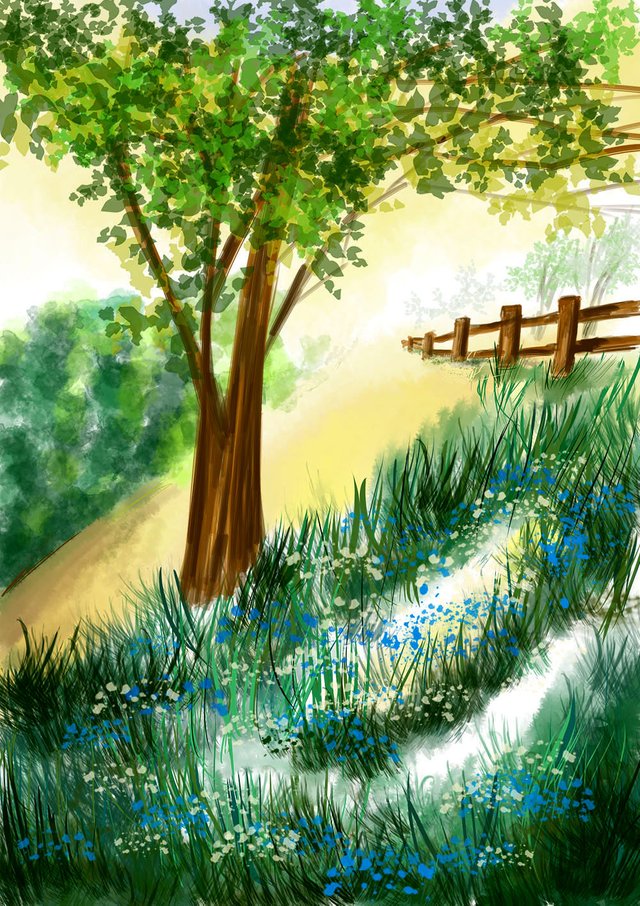 The drawing is made on the basis of MK https://doodleandsketch.com/lesson-137
Cheers
Veta