Third day of 2019...... No, I probably wont be counting the days of 2019 after this XD
Anyway, it is Thursday and I'm really tired. I just wanna get to weekend, but there's still one more day to go through tomorrow and it is going to be a scorcher here. It will be 42C .... which is like 108F, I guess, and that is going to be terrible for me because I can't operate in warm weathers. My brain just refuses. It's like NO! Let me be! etc.
:3
Today's already heating up to 34C... not too unbearable yet, but it's already making me feel sluggish and drained. So I ran away to Krita for today's piece. It is my first digital picture of the year! And this girl came out, she is a maid, probably, at one of those old and filthy rich lords and ladies' places.
Here is finished piccar~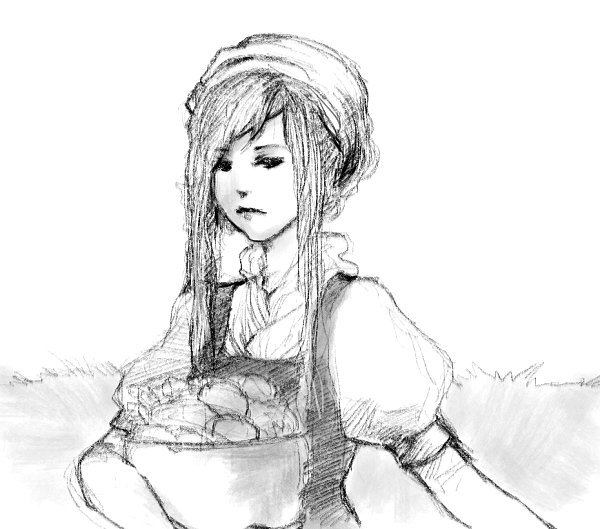 She is probably not a very good maid since she doesnt think it's fair that she has to bow and scrape all the time just cuz she's born into parents who don't own very much. So she often has a sulking expression on her face and she doesn't really enjoy being told to do this or that at all.
...
And now I'm already thinking up a story for her XD;;;;;;;;;
Anyway, I might write it out later, I need a name first and all that, but for now Imma go and find me some noms~ So hungry! It is dinner time for spoder!!!
See you tomorrow, friends o/
copyright @veryspider. all rights reserved.

To all of you artists out here at Steemit! Hello~ If you ever are lost and lonesome, please join Steem Artists at our discord chat: https://discord.gg/ENN8KCb

We network with fellow artists here on Steemit and we help each other succeed :) Come and say hi~ ^ __ ^





curator for curie, c-squared (and c-cubed), and nTopaz