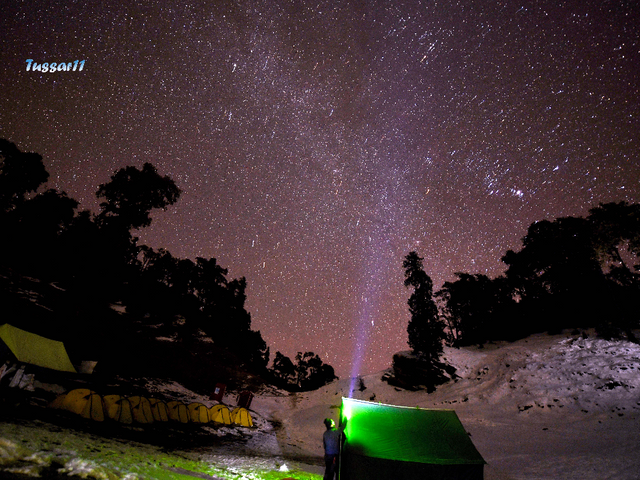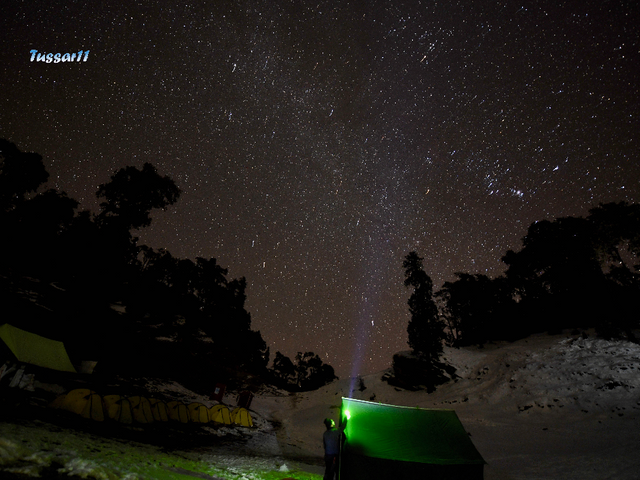 Hello Friends.
This photograph is for "LONG EXPOSURE with a TWIST" contests by nTOPAZ @gunnarheilmann .This photograph is telling the beauty of stars from top of the Mountains with snow. I try to capture sky with full of stars at Night time it is gorgeous view. The Pink and green tents and White Mountains make this view beautiful. The lot of star makes this sky beautiful. This photograph is taken during the visit of Brahmatal trekking. My friend tries to show the stars by his torch. This is god make nature which is incredible. And it is Fresh clear and awesome weather over there.
This place is the heaven on the earth. 2st photograph is original without editing colors. 1st photograph is edited with colors. I hope you like this photograph too.
This is the beautiful Night View from top of the Brahmatal Hill's. One of the beautiful photographs from my collection. The mountains with snow and sky with full of stars giving charm to this picture. It looks more wonderful at Night time. See this photograph in full screen you can really enjoy this nature. This place is known for the nature beauty. This photograph is telling that how beautiful place this is.? I really enjoy this trip with friend. Beautiful memories of my life. With friend this is the best place to visit. The height of Brahmatal Hill's is 12250feet from ground level. This is located at Chamoli district, Uttarakhand State India.
This photograph is taken from NIKON D850 F/2.8 Focal length 15mm. If you like these photographs then please upvote and comment on it so your comment will inspire me to share more good photographs.
Thanks for visit friend.