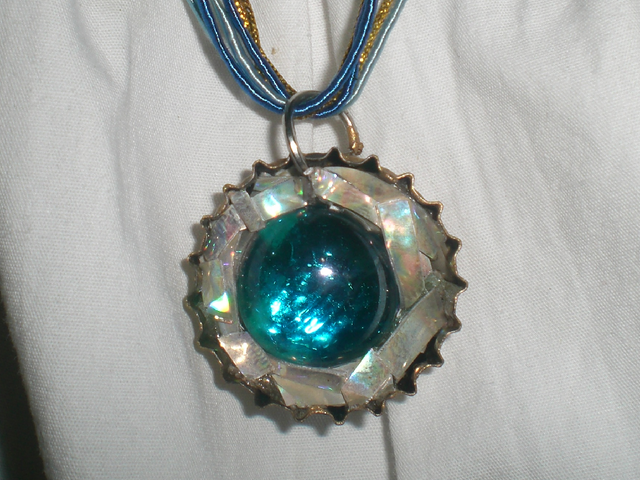 Hello friends, this is my participation in the HANDMADE & CRAFT DESIGN contest sponsored by ntopaz.
On this occasion I present a pendant made with materials that are easily accessible and recyclable.
For the elaboration of this saying we will use the following material:
A soda crown cap.
A drop of glass that we use for aquariums or pots.
A damaged CD.
A wire ring.
Tape of the color that you like.
Acrylic painting of gold.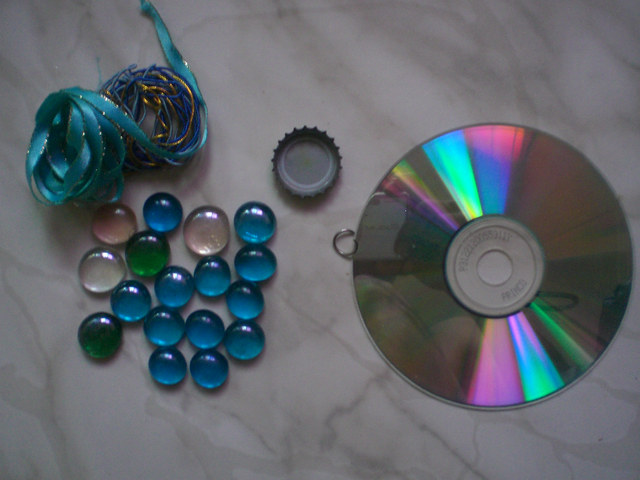 Step for the elaboration.
We make a hole in the crown cap.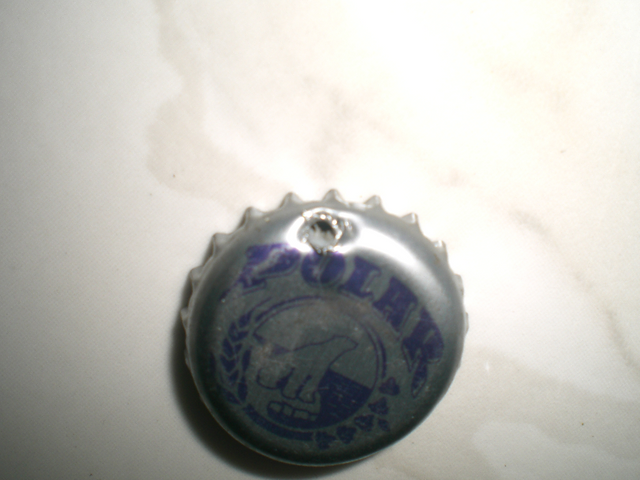 We put the wire ring in the hole.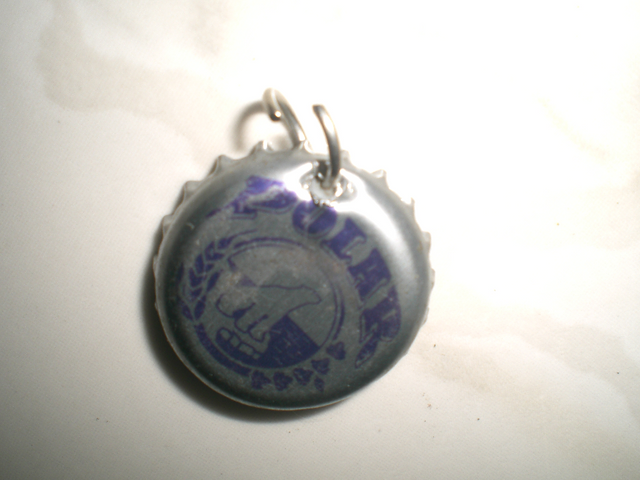 We cut small pieces of the compact disc.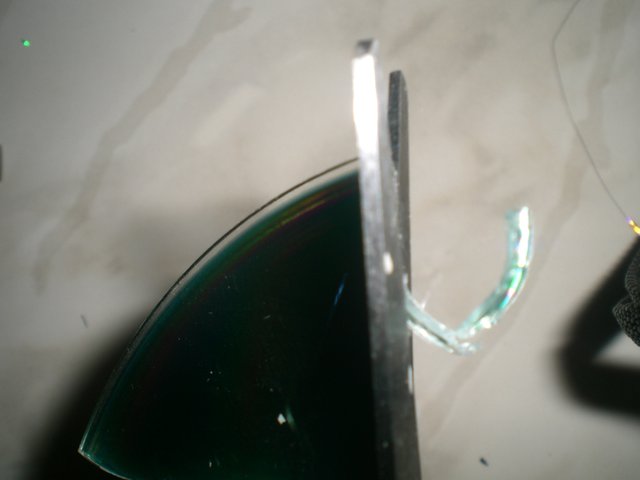 Place the drop of glass in the center of the Crown Cap and surround with the pieces of the compact disc.
We place a disposable metal crown cap (can of tuna packaging) where we will place the crown cap with the glass drop and the pieces of compact disc. low fire in the stove. This will allow the pieces of the compact disc to melt and join the glass drop.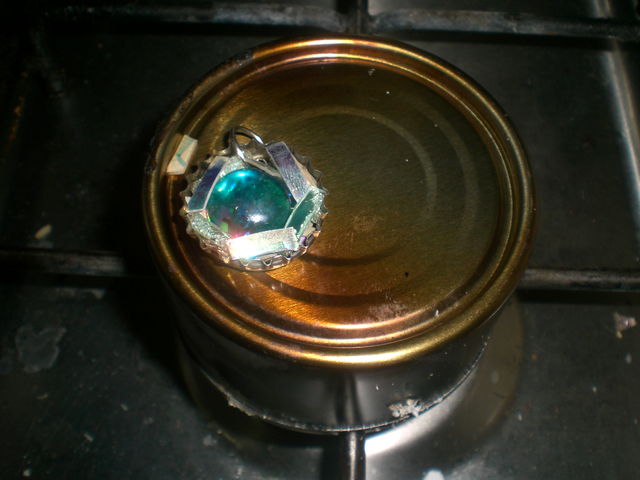 We paint the back of the crown cap with gold acrylic paint.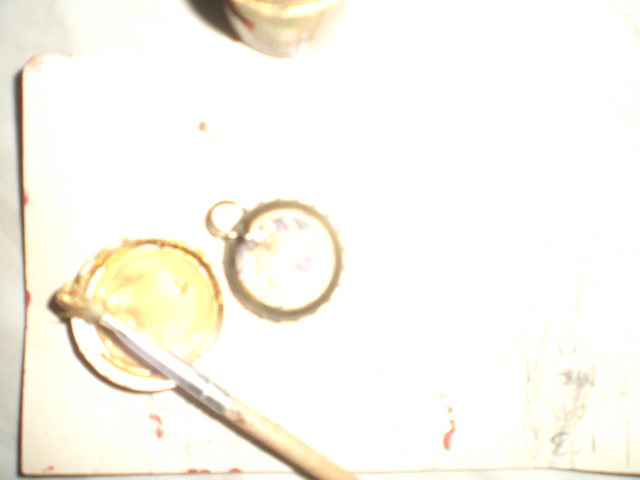 Decorate with the ribbon of the color of your preference.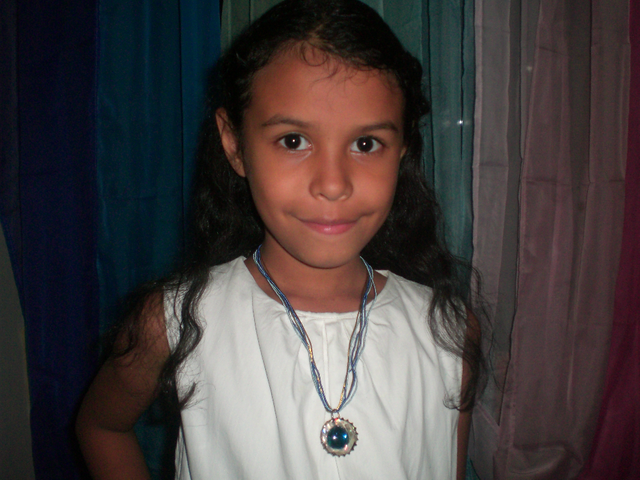 And we already have a nice and economical pendant.
Thank you for appreciating this publication.