The Stages of Drawing The Face of a Hollywood figure Using a Pencil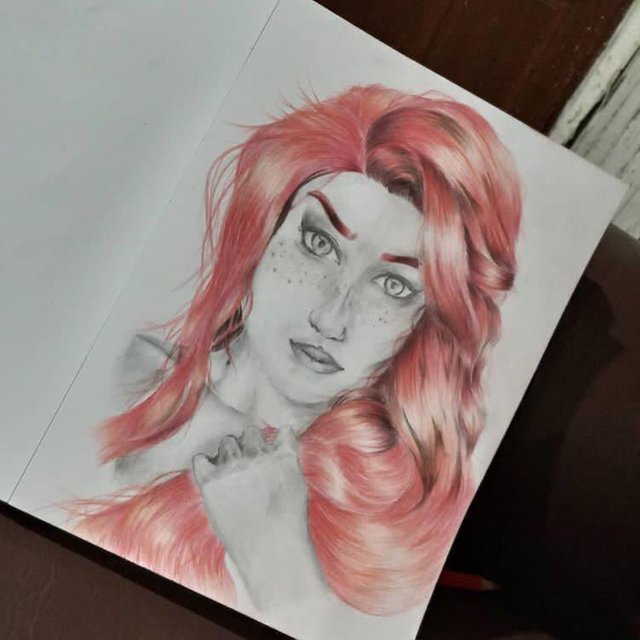 happy sunday all, what is the day? , my day, I spend a lot of this day sleeping and resting, so the story of my week this time is the week to sleep. not only sleep, but I just threw away my lazy feeling, and I managed to produce a drawing work, today I drew one of the characters in the world of hollywood films, I don't know his name, I draw this because on my cellphone there is this picture.
Today I will share the stages in my drawing artwork.
The first stage in drawing, all the drawers will know, starting with the face first, make sure you draw it with a pencil that is slightly faded, so if something goes wrong it's easier to erase it.
and don't forget, if we draw in pencil, and color it with a pencil. this has a high degree of difficulty, because it shades using soft pencil powder, by spreading it then spread it with a paper towel.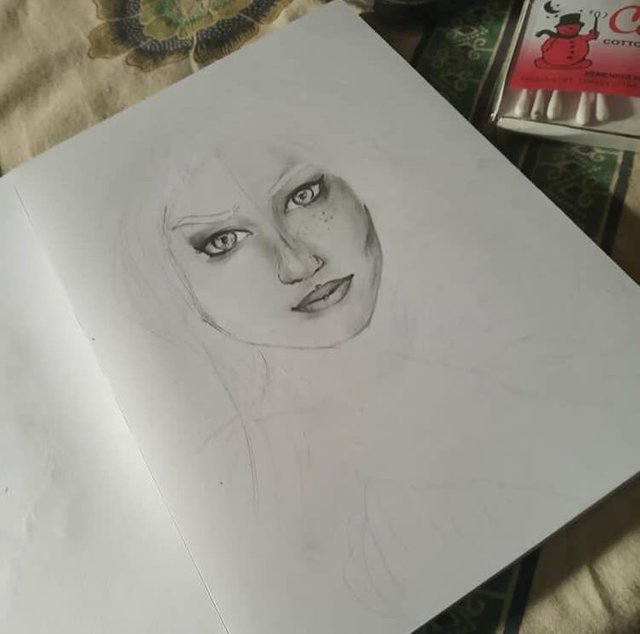 if you have passed the stage of sketching, then to the step of shading, as I said earlier, in this shading stage we need a little accuracy because if the powder is not merasta it will make the image die, therefore this is a difficulty in drawing this.
in the picture below I color the part of the skin or body with the natural color of the pencil powder, this is made so that the image is more alive when viewed.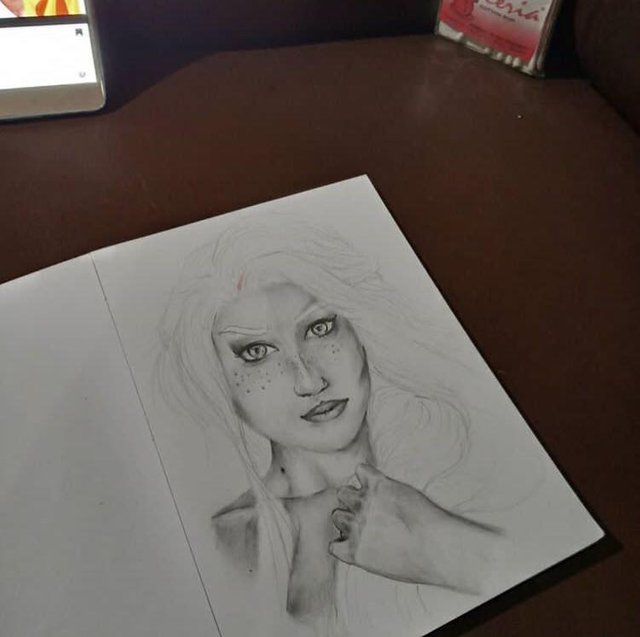 after finishing with the name coloring shading, then enter the stage of coloring other than the skin, such as eyebrows and hair.
here I choose red, because this character does have a red hair color.
I coloring using colored pencils by painting until all the parts are colored.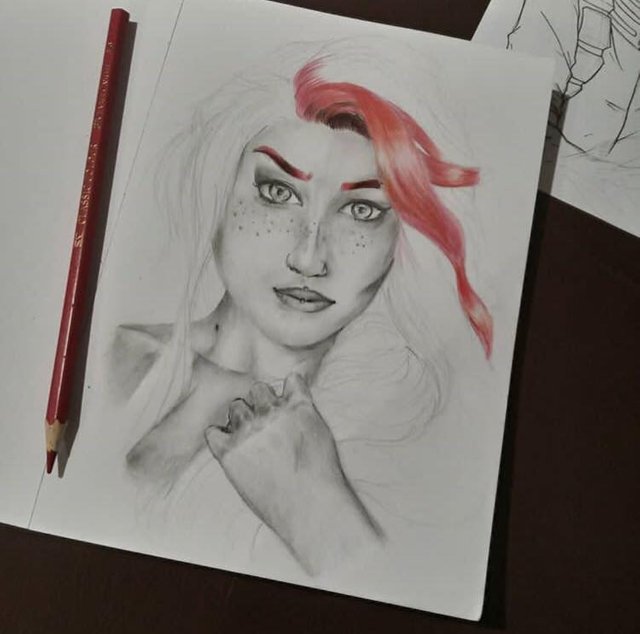 in coloring we also have to look further, whether the color is too thick or too faded, so here the level of difficulty only focuses on the form of inner hair and outer hair.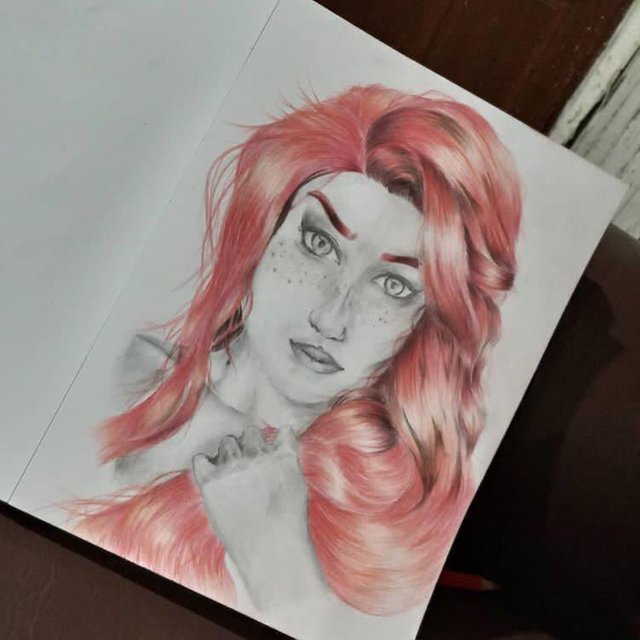 This is the result of my picture, then staying in the final stage like cleaning and also tidying up, the results are very simple right?
and my friends also feel able to draw more from my work.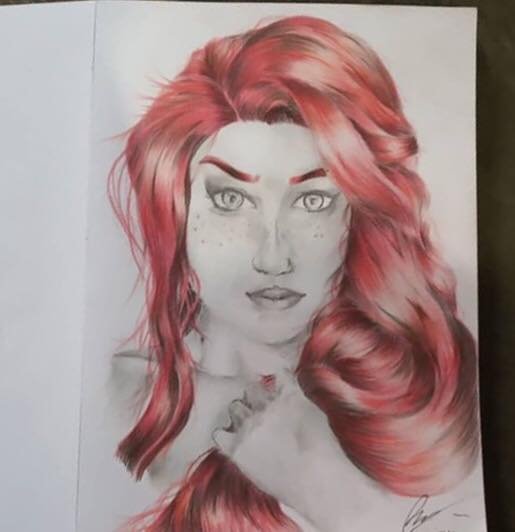 Thank you, stay with me and I will continue to provide my next drawing work, I apologize if I have been long off in this steemit world, because I am busy with my studies.
stay with me, don't ever get bored by dropping into my blog.
see you, good luck @taktoys