Hello! Today I want to show you another drawing from my collection of posters on the topic of dentistry.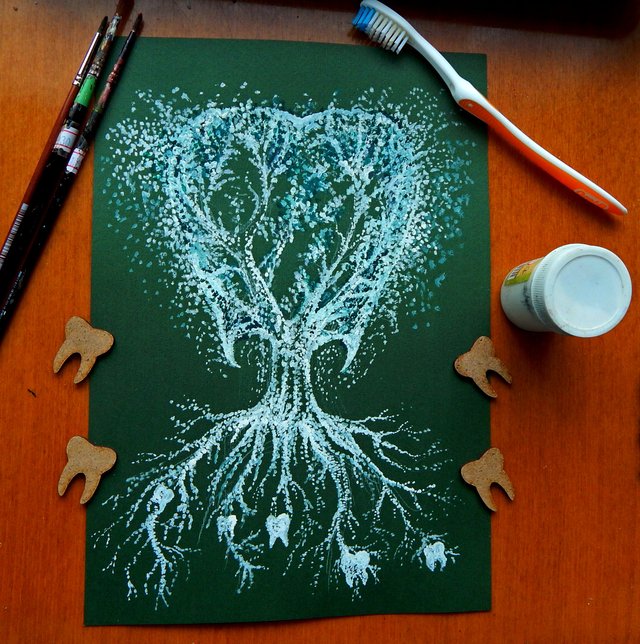 I used one of my favorite painting techniques — drawing with white dots on dark paper.
The main symbol of this work is the words- "Take care the root of the tooth".
A vivid example of this phrase in nature for me was a tree, because it will not lived without a root, just like a tooth.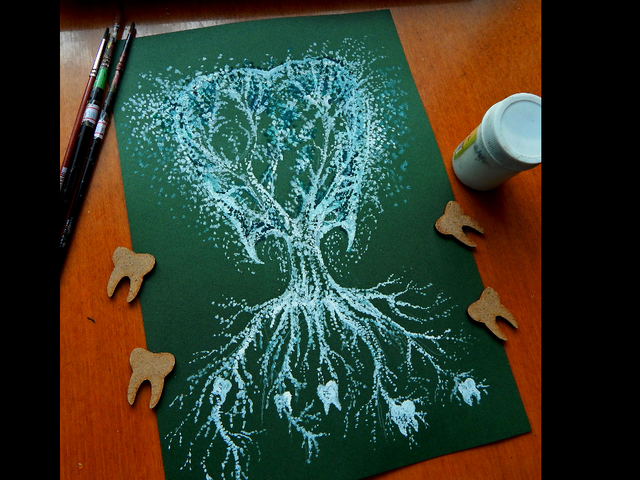 Thank you for watching!