Hello friends! Today I want to show you my new drawing.
I decided to created something cute and funny.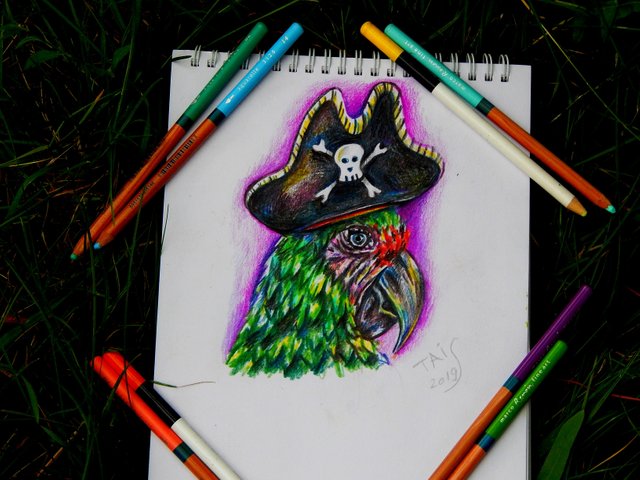 In my mind had an idea to drew a pirate parrot.
I took kranadashi and began to maked this idea into reality.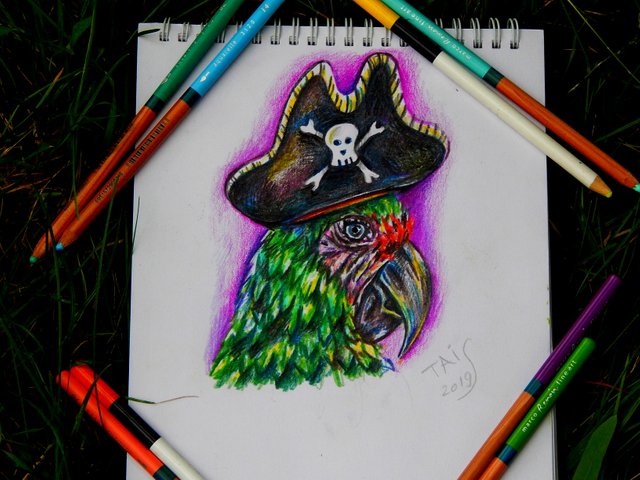 Photos of the drawing process: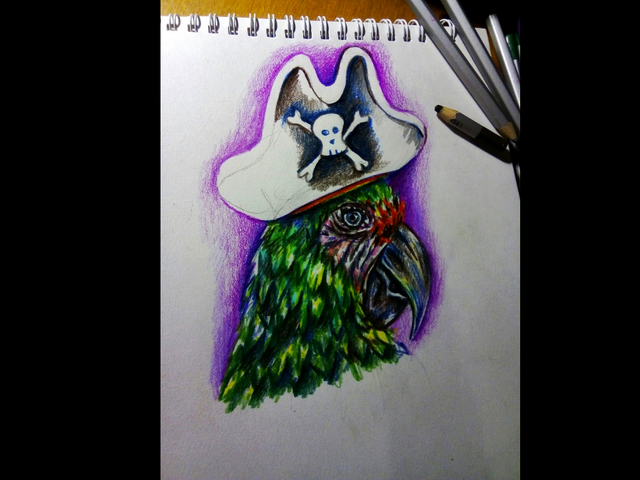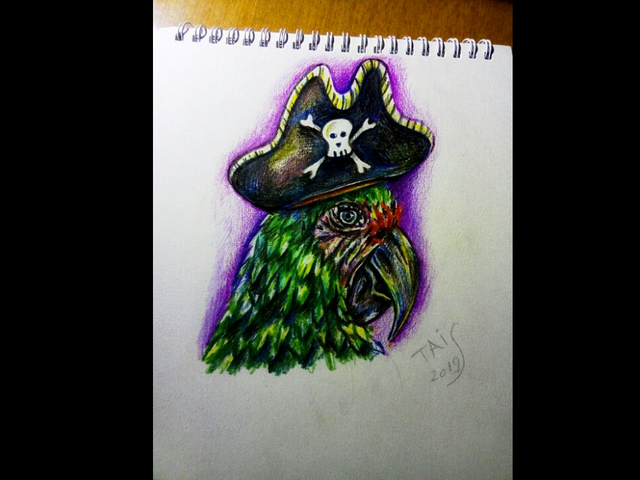 Thank you for watching!