Hello friends!
I decided to draw a humorous caricature of me with a big head and a small body.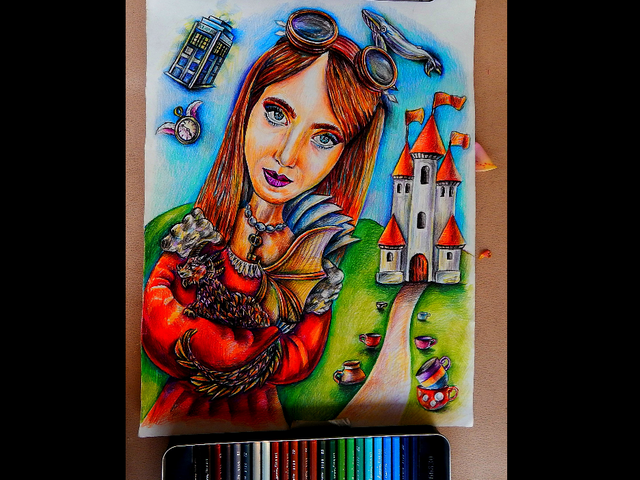 In this work I placed all that I love - fantasy, namely:
Cups from crazy tea party , watches with rabbit ears and a big castle from "Alice in Wonderland", Tardis (police box) from Doctor Who's and whale, that flying in the sky.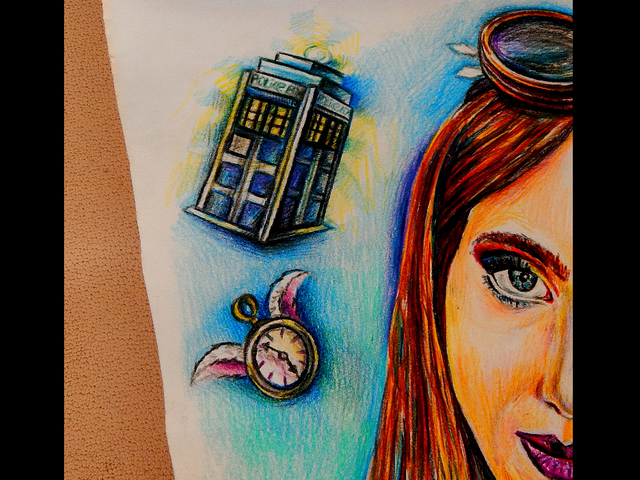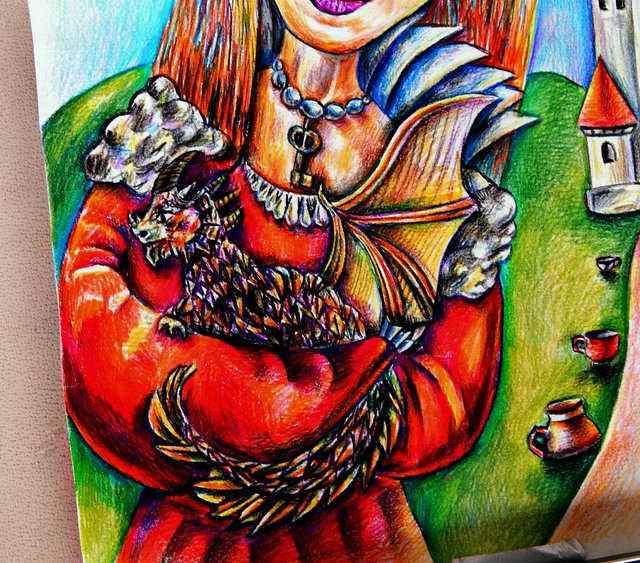 I depicted myself in a red dress of the Queen of Hearts and goggles on my head.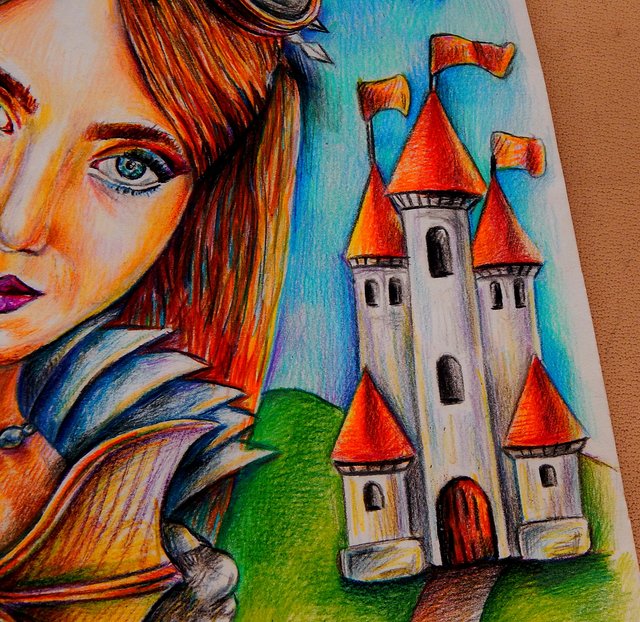 Also I drawed a little dragon in my hands:)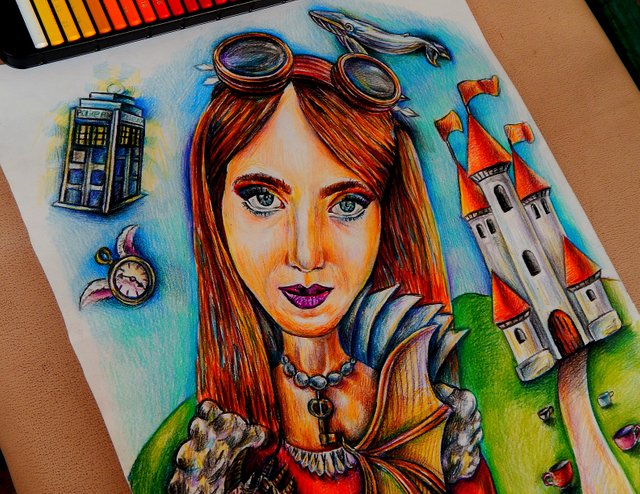 It my firs caricature, and I hope you like this work!